As I was walking along a desert nature trail, I came upon this unusual feature.  To be honest, I was surprised by its presence.  But then I got to thinking, don't live things, or those things that were formerly alive belong in a garden?
What do you think it is?  Need some clues?  Here are the first ones:
I was once part of a beautiful semi-tropical forest near the equator…
My current location is quite a ways north of the equator, although I never left the land I origin from…
I was buried in layers of mud until I was unearthed…
I am much heavier now then when I died…
I used to be alive, but that was a long, long time ago…
Volcanoes, wind, and water helped to create what I am today…
When I was young, I was soft enough to be able to be cut with a knife but am now harder than steel…
Much of my color comes from iron…
You can find me in many different areas of the world, (Denmark, Mexico, China, New Zealand, and Indonesia), my home has always been in the land that makes up Arizona…
Parts of me are stolen every year by tourists…
Have you figured it out?
Here is the answer…
Did you guess correctly?  These pieces of petrified wood are made up of the remains of trees that are approximately 200 – 250 million years old.  They are no longer made up of any living material.  They are now made completely of stone.  The semi-tropical forest where they once stood in, has since disappeared.
Over 200 million years ago, Arizona was close to the equator, and the climate was much more humid, hence the presence of a sub-tropical forest that the trees originated from, before being transformed into petrified wood.
I came upon these beautiful specimens while I was walking along the Nature Walk, which is located next to the Mayo Clinic in Scottsdale, Arizona.  These specimens were brought here from the Petrified Forest National Park, which is in north-eastern Arizona in the Painted Desert.
More information about petrified wood and their origins can be found here at Petrified Forest National Park.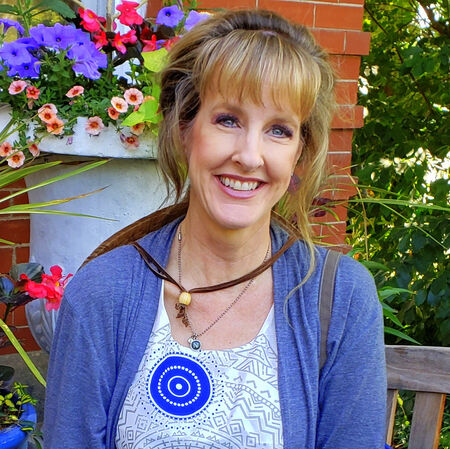 Noelle Johnson, aka, 'AZ Plant Lady' is a horticulturist, certified arborist, and landscape consultant who helps people learn how to create, grow, and maintain beautiful desert gardens that thrive in a hot, dry climate. She does this through her 
consulting services
, her online class 
Desert Gardening 101
, and her monthly membership club, 
Through the Garden Gate
. As she likes to tell desert-dwellers, "Gardening in the desert isn't hard, but it is different."
https://www.azplantlady.com/wp-content/uploads/2009/11/Petrified-Wood-heartwood.jpg
426
640
arizonaplantlady@gmail.com
http://www.azplantlady.com/wp-content/uploads/2018/10/favicon.png
arizonaplantlady@gmail.com
2009-11-07 03:18:00
2020-03-04 15:35:21
An Unusual Discovery Along The Nature Trail