Some of you may remember reading about one of my rose bushes, Mr. Graham Thomas, who last week made a fool of himself.  You can read more about Mr. Thomas his foolish exploit here if you like.  Even though he had only been in the ground in my back garden for only 10 weeks, he decided he couldn't wait and produced 10 beautiful rose blooms.
What is wrong with that you may ask?  Well, Mr. Thomas was so impatient to outdo his neighbors, Mr. William Shakespeare and Mr. Abraham Darby that he neglected to wait for his stems to grow strong enough to hold up the blooms.  As a result, the stems flopped to the ground under the weight of the roses.
 Doesn't he look foolish?  
Well, I am proud to say that Mr. Thomas seems to have learned his lesson this week.  I went outside this morning and there he was, proudly holding up a single rose.
Now I realize he is still a bit small and the stem is a bit wobbly, but he holding up his rose just the same.
I have to say, that I often feel similar feelings when my kids learn from their mistakes.  It makes you feel like you really accomplished something.  Now, last week, I wasn't sure that my scolding Mr. Thomas or trying to embarrass him by posting his photos would cause him to see how foolish he had been.  I really wasn't sure if he was listening.  But, I guess he was 🙂
On another note, thank you very much for your well wishes.  I am  recovering.  The fever is gone and I actually went to the grocery store yesterday.  I must say that shopping for 4 kids and a husband fills up the shopping cart quite a lot and I was pooped out when I go home.  Thankfully, my husband took one look at my face and told me to go inside and rest.  He took the groceries in and put everything away :o)
My one expedition today is to go to a local garden restaurant.  Actually it is a farm grill that is set among a very pretty garden setting.  My mother (Pastor Farmer) called me yesterday to let me know that the flowers are in full bloom.  So, I am off to take pictures and then come home and take a nap.  **Isn't it frustrating how long it takes to get your strength back once you are over the flu?
Well, I hope you are all staying well.  I hope you have a wonderful weekend!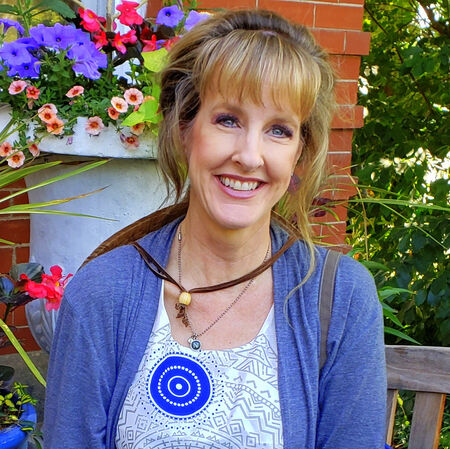 Noelle Johnson, aka, 'AZ Plant Lady' is a horticulturist, certified arborist, and landscape consultant who helps people learn how to create, grow, and maintain beautiful desert gardens that thrive in a hot, dry climate. She does this through her 
consulting services
, her online class 
Desert Gardening 101
, and her monthly membership club, 
Through the Garden Gate
. As she likes to tell desert-dwellers, "Gardening in the desert isn't hard, but it is different."
https://www.azplantlady.com/wp-content/uploads/2010/04/Graham-Thomas.jpg
465
640
arizonaplantlady@gmail.com
http://www.azplantlady.com/wp-content/uploads/2018/10/favicon.png
arizonaplantlady@gmail.com
2010-04-16 14:57:00
2020-11-15 10:20:00
A Fool No More….