Years ago, there was a rather bare landscape area next to a golf course.


Now, it wasn't completely barren. It had a couple of trees, some creosote shrubs and a prickly pear cactus.
But, there were plans to design a butterfly garden in this area. A certain horticulturist I knew, was eager to get started on the project and introduce mostly native, drought-tolerant plants for this garden.
The horticulturist had been busy transforming other formerly bare areas along the golf courses, adding mostly native, drought-tolerant plants and couldn't wait to tackle this newest project.
Eight years have passed since then and do you know what happened to that area?
Nothing.
Whether it was due to the recession that hit around that time or the fact the horticulturist no longer worked there – the area had largely been forgotten.
Fast forward to present day and this area is not longer forgotten. In fact, it is slated to have a newly designed landscape installed this fall.
The horticulturist who had had great plans for this area was called back into to create the design and oversee the installation of the new landscape.
You may have guessed that the horticulturist I have been talking about, is me.
I have been working on the design for this long neglected area and am excited to share with you my plans along with the plants I have chosen and why.
Later, I will bring you along as the landscape is installed and then give you periodic updates as it grows.
I will give you a little preview of my plans, which I will detail in my next post:
– I am keeping the 2 Foothills Palo Verde trees (Parkinsonia microphylla) and most of the Creosote shrubs (Larrea tridentata).
– The Wolfberry tree (Lycium palladium) will also remain since it is a wonderful habitat for birds and you can always hear a lot of birds talking away whenever you approach it. It is "the place to be" if you area bird and live nearby 😉
– A few Creosote shrubs will be taken out along with a huge, overgrown Prickly Pear, which can be a haven for pack rats.
I hope you will come along with me and see the transformation of this formerly 'forgotten area'.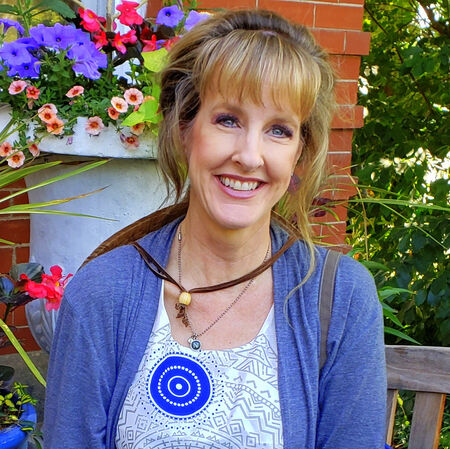 Noelle Johnson, aka, 'AZ Plant Lady' is a horticulturist, certified arborist, and landscape consultant who helps people learn how to create, grow, and maintain beautiful desert gardens that thrive in a hot, dry climate. She does this through her 
consulting services
, her online class 
Desert Gardening 101
, and her monthly membership club, 
Through the Garden Gate
. As she likes to tell desert-dwellers, "Gardening in the desert isn't hard, but it is different."
https://www.azplantlady.com/wp-content/uploads/2013/08/IMG_1605.jpg
480
640
arizonaplantlady@gmail.com
http://www.azplantlady.com/wp-content/uploads/2018/10/favicon.png
arizonaplantlady@gmail.com
2013-08-19 14:30:00
2020-03-04 11:58:06
A Long Forgotten Area Ready for Transformation