Yesterday, we had three visitors out in the garden.
I'd like to introduce you to Jane, Veronica and Shenette.  These girls are part of the Ugandan Orphans Choir.
They are on a 1-year choir tour with 12 other orphans from Uganda.  We are one of the host families while they spend 3 days in our area.
The children sing at churches and other venues and help to raise funds for other orphans in Uganda, focusing on education.
Two days ago, I received a phone call, while at the gym, from our pastor telling me that the host family who was supposed to house them had to cancel at the last minute due to an unexpected emergency.
We stepped in and told them we would be happy to have them stay with us.
Then I ran back home and started cleaning the house and figuring out what types of food they liked and worked on my grocery list.
After school that day, my kids were greeted by a slightly frantic mom who had a list of chores for them to do in order to get ready for our house guests who were arriving the next day.
To their credit, the kids jumped right in and helped me clean the house as well as their rooms where the girls would be staying.
We were told that many of the kids were likely to be shy.
Well, it turns out that these sweet girls are anything but shy.
They are outgoing, curious, sweet, affectionate and courteous.
Shortly after they arrived, they wanted to check out the garden in the backyard.
We visited the vegetable gardens and the fruit trees.
I showed them the remaining flowers on the apple tree and then some young apples and taught them how the flowers turn into apples.
The girls then wanted to get close to the blackberry bushes (behind the apple trees) to see the ripening berries.  I had to keep telling them to be careful to stay away from the thorny branches of the blackberries.
They picked some of the sweet-smelling alyssum and Veronica asked to put some of the flowers in my hair.
Jane wanted to try some Swiss chard, so my husband gave her some to try.
She liked it, but the other girls didn't 😉
The girls (and their chaperone) decided to teach my son, Kai, some African dance moves.  He did his best to keep up.
*Yes, his broken finger is still in a cast – 2 more weeks to go!
My kids were so excited to host these girls.  I think that as former orphans themselves, that they felt a connection that went beyond the easy friendships that children form.
Shenette and Jane had fun helping my daughter, Ruthie, with a puzzle.  
Veronica was excited to play the piano.
We learned that the girls had just seen the movie 'Frozen' for the first time a couple of weeks ago.  No surprise – the girls loved it!
How do I know they liked it so much?  They have been singing the song from the movie, "Do You Want To Build A Snowman" non-stop.  I think that it will be a long time before I get that song out of my head 😉
She also pointed out that my husband has the same hairstyle as she does 😉  
I was pleasantly surprised that Kai had so much fun with the girls, but having 3 girls staying with us in addition to his sisters – he got a bit overwhelmed – not really, he was just tired.
The girls wanted to pose in front of the 'pretty' pink flowers before the day ended.
We got hugs before bedtime and the girls called us 'aunt' and 'uncle'.
This morning, I got up earlier then usual, and made eggs, sausage and biscuits from breakfast. The girls liked it very much and my kids were shocked to see me making breakfast – they usually have cold cereal for breakfast.
Today, the girls are at our church with the other kids from the choir, rehearsing and being schooled by their chaperones.
Tonight, they will join us for dinner and another night of play before spending the night again with us.
Tomorrow, we will be with them for the entire day.  It is supposed to be windy and stormy, so I am looking for ideas on how to keep them happy and occupied.  *They cannot watch TV or play video games – which my kids can't imagine.  But, I like the idea that they have to play.
I will post an update on our activities as the weekend progresses.
****************************
The members of the choir will tour the United States for 1 year and then will return back to their orphanages in Uganda.  For more information about the Ugandan Orphan's Choir  – how you can schedule them to appear at your church as well as  opportunities to sponsor the education of an orphan in Uganda, click here.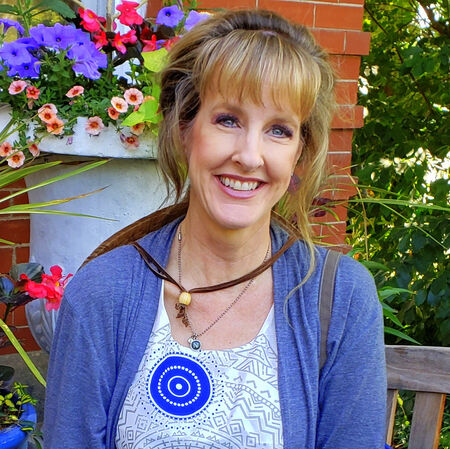 Noelle Johnson, aka, 'AZ Plant Lady' is a horticulturist, certified arborist, and landscape consultant who helps people learn how to create, grow, and maintain beautiful desert gardens that thrive in a hot, dry climate. She does this through her 
consulting services
, her online class 
Desert Gardening 101
, and her monthly membership club, 
Through the Garden Gate
. As she likes to tell desert-dwellers, "Gardening in the desert isn't hard, but it is different."
https://www.azplantlady.com/wp-content/uploads/2014/04/DSC_0757_03-1.jpg
974
1200
arizonaplantlady@gmail.com
http://www.azplantlady.com/wp-content/uploads/2018/10/favicon.png
arizonaplantlady@gmail.com
2014-04-25 17:32:00
2020-10-22 00:25:55
Three Garden Visitors From a Far-Off Place…