Last week, I shared with you about visitors from a far-off place.  Our family played host to three members of the Ugandan Orphans Choir.  The young girls ranged from ages 10 – 12.
We had the girls for 4 days and 3 nights along with their chaperone.
The choir tours around the United States all year and afterward, the girls return to Uganda.  They call this a "trip of a lifetime".  The girls speak English fairly well and are so open, curious and loving.
We ate together, played together and enjoyed learning more about each other's culture.  At mealtimes, they would volunteer to say the blessing and I must say, their prayers were so heartfelt.
The girls were not allowed to watch television, play video games or go on the computer during their visit – a fact that amazed my kids.  BUT, it was a good experience for our family to see how much fun you can have without those things.
Activities such as going to the park to play ball, making bracelets, gathering chicken eggs at the family farm, going on a zip line, baking cookies, working on a puzzle and playing games filled our time together.
My kids learned some of the African dances that the girls tried to teach them.
A few weeks ago, the girls were treated to the movie 'Frozen'.  Like most girls their age, the LOVED it.  So much so, that they sang the songs over and over…and over. So, my husband had the bright idea for me to download the songs onto my phone and play them in the car when we drove them places. They were so excited and kept saying, "Thank you, Aunt".  The girls sang along at the top of their lungs over and over….
I still haven't gotten the songs out of my head 😉
Our last time together was when they performed at our church along with the rest of the choir.  They wore lovely African clothes and performed traditional dances and songs.
I loved it that they kept looking at us in the audience as they performed and even gave us a little wave now and then.  I felt like a proud parent.
All of us were sad as we hugged goodbye.  But, I told them that we would see them again.  I said, "Someday, when you get to heaven, I will be the joyful, white lady running toward you to give you a big hug."  
We took a photo of them with our family before they left for their next destination.
As we arrived back home, our home seemed empty and we were all a bit sad.  
As I began cleaning up, I paused and looked at their cups that they had decorated, which were as individual as these precious girls were.
The experience was a great one for my three youngest kids, who used to be orphans themselves.  My daughter, Ruthie, now wants to be a teacher at a mission school in Africa when she grows up.
**I created a video of our time together, which you can access, here.
The Ugandan Orphans Choir's mission is to encourage people to sponsor one child's education from elementary school all the way through trade school or college for $38 a month.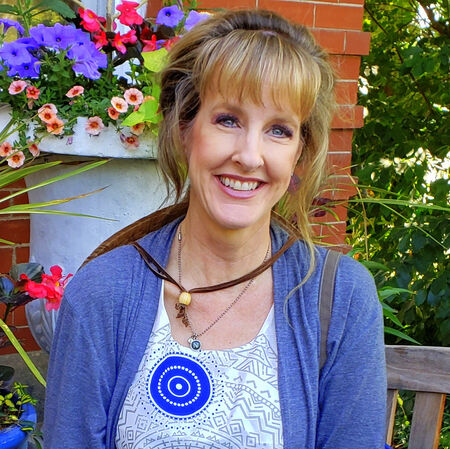 Noelle Johnson, aka, 'AZ Plant Lady' is a horticulturist, certified arborist, and landscape consultant who helps people learn how to create, grow, and maintain beautiful desert gardens that thrive in a hot, dry climate. She does this through her 
consulting services
, her online class 
Desert Gardening 101
, and her monthly membership club, 
Through the Garden Gate
. As she likes to tell desert-dwellers, "Gardening in the desert isn't hard, but it is different."
https://www.azplantlady.com/wp-content/uploads/2014/05/DSC_0833_02-1.jpg
801
1200
arizonaplantlady@gmail.com
http://www.azplantlady.com/wp-content/uploads/2018/10/favicon.png
arizonaplantlady@gmail.com
2014-05-02 13:30:00
2020-10-22 01:51:10
Three Special Visitors…