After a long, hot and wet summer, I am so thankful that fall has finally arrived in the desert Southwest.
For many people, autumn brings to mind brightly colored foliage that later falls to the ground and has to be raked, or if you are lucky – cleaned up using your leaf blower.
In partnership with the folks at Troy-Bilt and a member of the Saturday 6, I am fortunate in being able to test a variety of their products in my own garden and share with you my honest opinion.
Now, I must admit that autumn leaves do not make an appearance in my garden for the simple reason that I have no deciduous trees.  However, I do get a lot of use out of my regular leaf blower, which I use throughout the year for the following tasks:
– Cleaning up fallen leaves after I have finished pruning my shrubs.
– Getting rid of dirt and small rocks that are lodged in the small cracks in my patio and driveway.
– Moving leaf debris toward the base of shrubs and trees where it can serve as mulch.
Adding leaves to my compost bin.
– Gathering up excess leaf litter and putting it in my compost pile.
– Cleaning up after monsoon storms when my neighbor's leaves blow into my garden 😉
As a horticulturist (and homeowner), I have used my share of different leaf blowers, so I was excited to see how Troy-Bilt's newest hand-held, leaf blower did in my own garden.
After taking it out of the box, all of the pieces fit together and after looking at it, I thought that this was probably the 'coolest' looking leaf blower I'd ever seen with its aerodynamic lines.
But, looks are one thing – I took it out into the garden to see how well it worked.
I first used the blower to direct the leaf debris toward the base of my new orange tree, where they will serve as mulch and improve the soil as the leaves break down.  
Then, I moved to my driveway and patio to clean out the dirty seams and small rocks.
On a different day, I used it to clean the rock in my garden and direct the leaves toward the base of my flowering shrubs, which will appreciate the mulch.
Here are my observations after using Troy-Bilt's Jet Gas Leaf Blower:
– It was not too heavy to hold.
– The air flow was more focused than other blowers that I have used, making it easier to direct the leaves.  It moved most of the small rocks in the seams in the driveway and cleaned out much of the dirt.
– The handle was comfortable and I really liked the cruise control option, which locked in the air speed.
– It cleaned the debris from my gravel without moving too much of my gravel with it.
– My husband, (who I must admit uses a leaf blower more often than I do), wanted me to mention that he likes that the intake of the Jet Gas Leaf Blower is not on the bottom.  Some leaf blowers do have the intake on the bottom, which can inadvertently suck up small pieces of gravel.
I must admit that I like using leaf blowers and I was having so much fun with Troy-Bilt's newest leaf blower, that I actually enjoyed cleaning my garden.
If you want to learn more about Troy-Bilt's most powerful handheld leaf blower, they created a video, which shows how it works.
**So, would you like to have one of these in your own garage or garden shed?  The folks at Troy-Bilt are giving one away to one of you!
To enter, all you have to do is leave a comment.
 For an extra entry, follow me on Facebook,  Twitter and/or Google+ and be sure to let me know when you leave a comment.
(Be sure to leave your email address if it's not on your profile, or I won't have any way to contact you.)
I will pick a random entry on Monday, October 27th.
*Disclosure: I was provided the leaf blower free of charge for my honest review.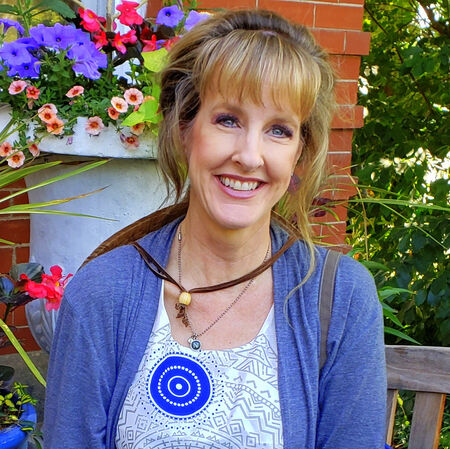 Noelle Johnson, aka, 'AZ Plant Lady' is a horticulturist, certified arborist, and landscape consultant who helps people learn how to create, grow, and maintain beautiful desert gardens that thrive in a hot, dry climate. She does this through her 
consulting services
, her online class 
Desert Gardening 101
, and her monthly membership club, 
Through the Garden Gate
. As she likes to tell desert-dwellers, "Gardening in the desert isn't hard, but it is different."
https://www.azplantlady.com/wp-content/uploads/2014/10/TroybiltJETgaspoweredleafblower-001-3.jpg
943
1545
arizonaplantlady@gmail.com
http://www.azplantlady.com/wp-content/uploads/2018/10/favicon.png
arizonaplantlady@gmail.com
2014-10-20 20:26:00
2020-03-04 11:57:28
A Giveaway Just in Time for Fall: Troy-Bilt JET Gas Leaf Blower