One of the perks of being a garden blogger is that I am often given the opportunity to review newly published gardening books. I was given a free copy of "Grow for Flavor" in return for my honest review.
After having reviewed many wonderful books written on a variety of gardening subjects, Grow For Flavor immediately grabbed my attention by the unique way that it promised to "turn the tables on conventional gardening advice" by dispelling common garden myths such as "home-grown always tastes better" and "heirloom vegetables always taste better than hybrids". 
The publisher promises that "this book contains tips, how-to's and recipes on how to increase the amount of flavor in home-grown food. For example, the author describes how you can make salad greens either sweet or fiery by choosing where and how you grow them, or how to use acidic soil to give strawberries better flavor. With recipes such as "Purple Sun" Carrot Cheesecake and Spiced Pumpkin, Tarragon & Marshmallow Soup, Grow for Flavor is the perfect book for a foodie-gardener."
I must admit to being intrigued at its premise and couldn't wait to discover more for myself.
Written by self-described obsessive botanist, James Wong, has based the book on over 2,000 scientific studies as well as his own taste tests has made the goal of this book to help home gardeners grow crops with maximum flavor and minimum labor.
The emphasis is growing plants for flavor rather than focusing on quantity, which can often decrease the flavor of homegrown vegetables.
One of my favorite parts is the author's description of cilantro, calling it the 
"The Herb of Evil".  Studies have shown that "loving or hating cilantro is genetically determined."  Either you enjoy cilantro's bright, citrusy flavor OR fail to understand why some people love a herb th
at tastes like soap.  It turns out that it is all in a person's genes.  One-fifth of the world's population has a gene that makes cilantro taste awful.  As one of the one-fifth, it is nice to have an explanation as to why I hate a herb that so many people love.
The predominant emphasis of Grow for Flavor is to grow fruits and vegetables for maximum flavor using simple tips.  It turns out that a plant's genes are the biggest factor in how they taste, but growing plants in full sun and taking care to NOT overwater can also help to maximize flavor.
Recommended varieties are included for many types of vegetables including my favorites – sweet corn and tomatoes including those that are best for salad and those that are ideal for cooking are also included.
Colorful photos make the book a visual treat coupled with many delicious recipes featuring fresh grown produce, wild f
ood delicacies such as certain weeds, f
lower waters, vinegar, jam and syrups are also featured.
After spending a very enjoyable time reading through the book, I found the publisher's description described Grow for Flavor perfectly and I highly recommend it and it now occupies a prominent spot on my plant book shelves.
********************************
So, now for the giveaway…
You can enter to win a free copy of Grow for Flavor.
1. To enter, simply leave me a comment about what fruits and/or vegetables that you like to grow and eat.
(Be sure to leave your email address if it's not on your profile, or I won't have any way to contact you.)
2. For a bonus entry, like me on Facebook or follow me on Twitter – (be sure to let me know in your comment).
Let your friends know about this great giveaway and I will pick a random winner on Saturday, February 13th.
You can also order your own copy of Grow for Flavor by clicking here.
*I was provided a copy of this book for free, for my honest review.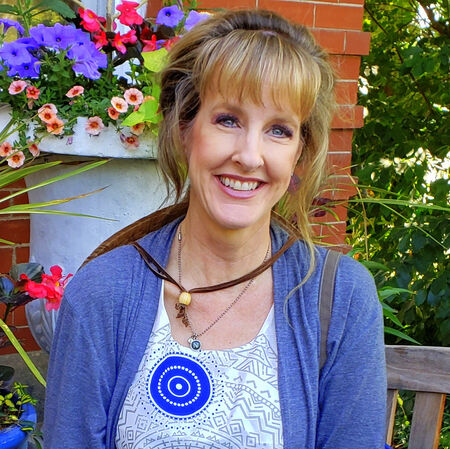 Noelle Johnson, aka, 'AZ Plant Lady' is a horticulturist, certified arborist, and landscape consultant who helps people learn how to create, grow, and maintain beautiful desert gardens that thrive in a hot, dry climate. She does this through her 
consulting services
, her online class 
Desert Gardening 101
, and her monthly membership club, 
Through the Garden Gate
. As she likes to tell desert-dwellers, "Gardening in the desert isn't hard, but it is different."
https://www.azplantlady.com/wp-content/uploads/2016/02/9781770856691.jpg
640
494
arizonaplantlady@gmail.com
http://www.azplantlady.com/wp-content/uploads/2018/10/favicon.png
arizonaplantlady@gmail.com
2016-02-06 13:00:00
2020-03-04 11:57:21
Book Giveaway and Review: Grow For Flavor