Have you ever seen the beauty of cactuses showcased in containers? Adding a cactus to a container helps to set it apart from the rest of the landscape and helps it to stand out so that its unique texture and shape really stand out. However, if the thought of having to plant a prickly cactus yourself has given you second thoughts about doing it yourself, it isn't as hard as it seems. Let's take a closer look at how to plant a cactus in a pot.
I have planted my share of cactus in the past, usually without getting accidentally stabbed with the spines. My method of choice was to use an old towel to cover the cactus while I removed it from its pot and planted it. However, on a recent trip to B&B Cactus Farm in Tucson, I was able to observe an expert plant my newly purchased cactus.
B&B Cactus Farm
Whenever I find myself in Tucson, I try to find time to visit this cactus nursery, which has a large selection of my favorite type of cactus. Torch cactus (Trichocereus hybrids) are rather unassuming when not in flower, but are transformed when their large blossoms open, several times in summer.
'First Light' Torch Cactus Hybrid
I first traveled to B&B Cactus Farm last year with the intention of buying one torch cactus. However, as often happens with me and plants, I came home with two, including this stunning 'First Light' torch cactus.
This time, I decided to buy one more torch cactus hybrid – unsurprisingly, I bought two again as well as a colorful container to plant one of them in.
I had planned on planting it myself once we returned home, but a conversation with one of the cactus experts changed my mind.
Damon was busy potting cactus at a table with a large pile of succulent potting mix behind him. I struck up a conversation with him and found that he had an interesting story that had him ending up at a cactus nursery in Arizona. He worked in the banking industry and moved to Arizona from Oklahoma a year ago, and began work at a local bank. After awhile, he decided that being a banker wasn't for him and found happiness working with cactus. As he put it, "People are always stressed about money when they visit the bank, but everyone who comes to the nursery is happy, because plants make people smile."
We had a great time talking and I decided to have him pot my cactus, which would make it easier to transport home. When I explained that I had a gardening website and wanted to take a video of him potting the cactus, he graciously agreed and provided lots of helpful advice.
So here is a banker turned cactus expert, showing you how to plant cactus in a pot:
I hope you enjoyed Damon's helpful tips. For more helpful videos, subscribe to my YouTube Channel.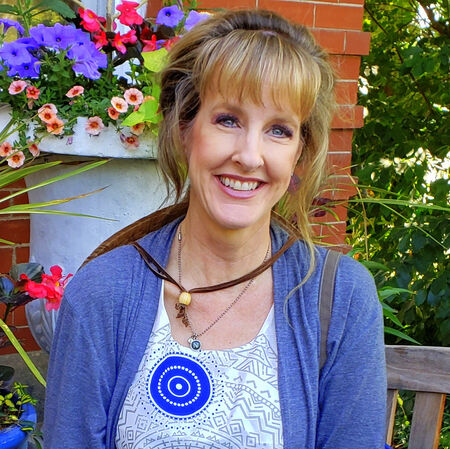 Noelle Johnson, aka, 'AZ Plant Lady' is a horticulturist, certified arborist, and landscape consultant who helps people learn how to create, grow, and maintain beautiful desert gardens that thrive in a hot, dry climate. She does this through her 
consulting services
, her online class 
Desert Gardening 101
, and her monthly membership club, 
Through the Garden Gate
. As she likes to tell desert-dwellers, "Gardening in the desert isn't hard, but it is different."
https://www.azplantlady.com/wp-content/uploads/2017/06/potting-demonstration.jpg
1334
1600
arizonaplantlady@gmail.com
http://www.azplantlady.com/wp-content/uploads/2018/10/favicon.png
arizonaplantlady@gmail.com
2017-06-25 05:24:51
2020-12-22 08:52:28
How to Plant a Cactus In a Pot