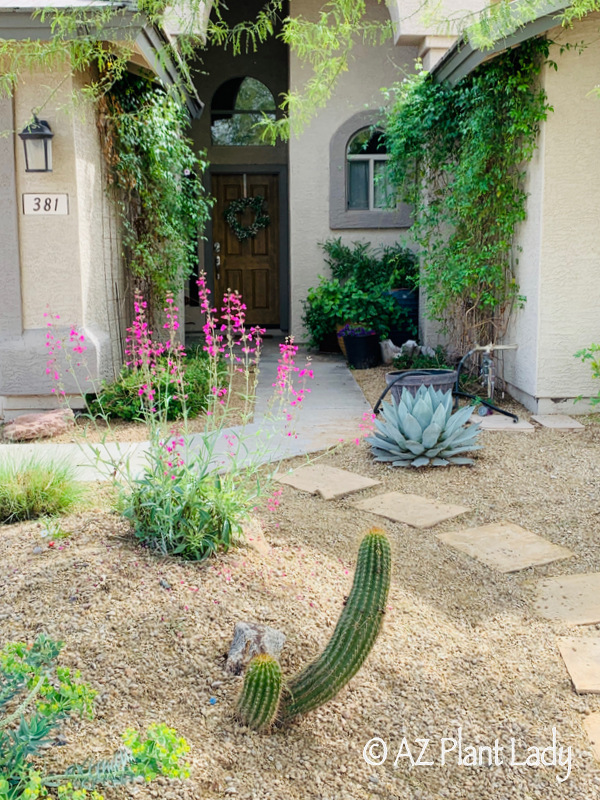 Pink blooming plant in the desert graden
Springtime in the desert southwest is a glorious time.
We say "goodbye" to cold, winter temperatures and delight in the landscape around us and it bursts into bloom.
I enjoy spending time outdoors this time of year, realizing that soon I will go into what I like to call 'summer hibernation' as the temperatures reach triple digits.
Today, I thought that I would share with you some beautiful, pink flowering plants that are in bloom right now…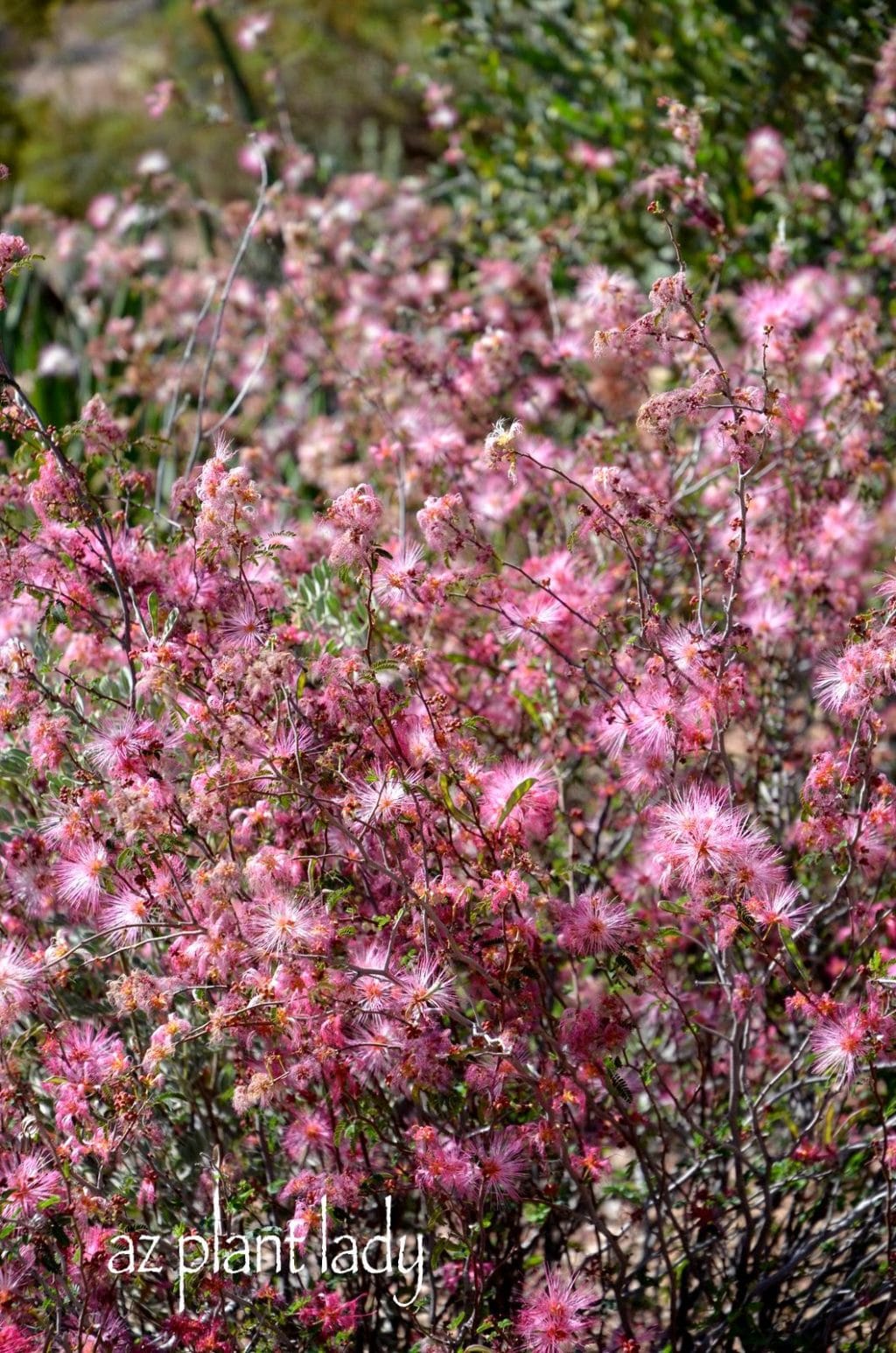 Pink Fairy Duster (Calliandra eriophylla)
Pink fairy duster shows off its pink flowers once a year in spring. The rest of the year, it quietly recedes into the background until spring arrives again.
Beavertail Prickly Pear (Opuntia basilaris)
My favorite prickly pear has vibrant, pink flowers throughout spring. One of the reasons that I like beavertail prickly pear is that it stays rather small and does not become overgrown like other species can.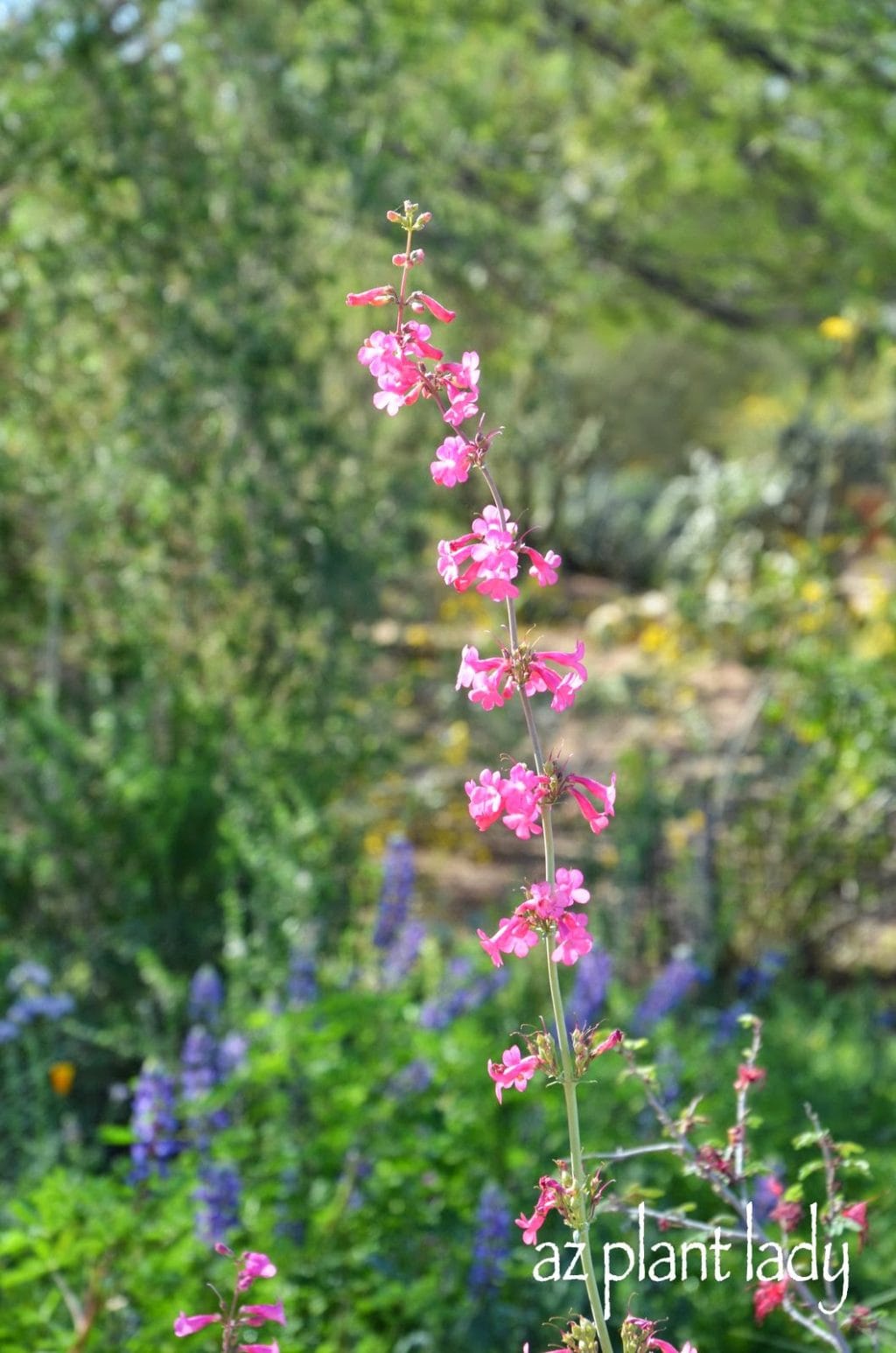 Parry's Penstemon (Penstemon parryi)
I'm a sucker for plants that produce flowering spikes, like Parry's penstemon. It has such a delicate, pink color and hummingbirds find it irresistible.
Pink California Poppy
Did you know that the traditional, orange California poppy (Eschscholzia californica) comes in other colors? I think I'm in love with the pink variety.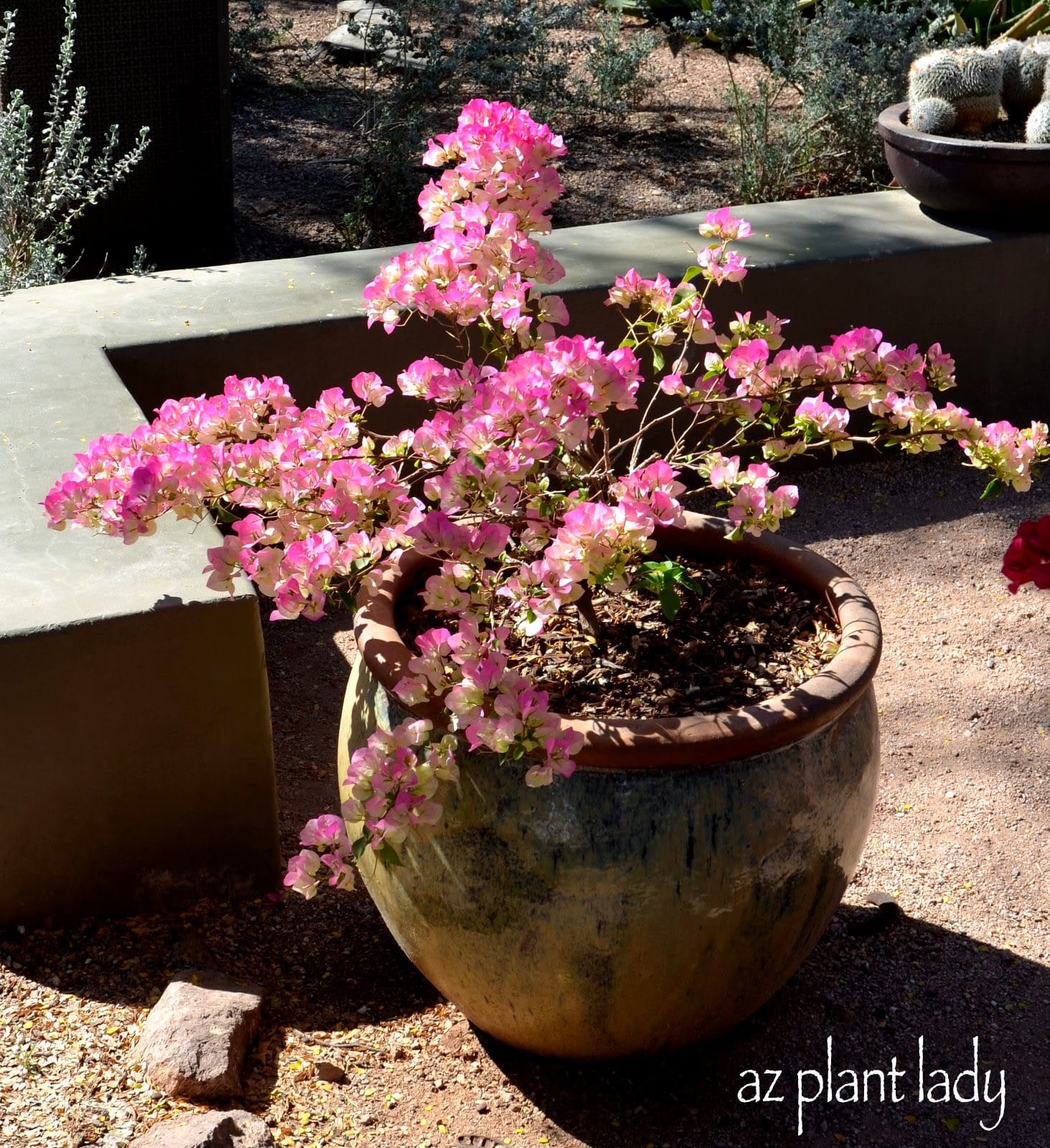 'Raspberry Ice' Bougainvillea
Bougainvillea makes an excellent container plant. All you have to do is water them deeply and then allow them to dry out before watering again. Although I have a deep, magenta bougainvillea in my own garden – I must admit that I really like the variety 'Raspberry Ice' which has cream-colored brachts with pink tips.
Pink Gaura (Gaura lindheimeri 'Siskiyou Pink'
Although traditionally a summer-bloomer, this pink gaura was already blooming in March. It makes a great filler for container gardens in the warm season.
Mexican Evening Primrose (Oenothera berlandieri)
Pink, cup-shaped blooms cover Mexican evening primrose in spring. This groundcover looks great in natural desert landscapes, but can be invasive, so be careful where you use it.
Hedgehog Cactus (Echinocereus engelmannii)

https://www.azplantlady.com/wp-content/uploads/2014/05/DSC_0941-1.jpg
437
800
arizonaplantlady@gmail.com
http://www.azplantlady.com/wp-content/uploads/2018/10/favicon.png
arizonaplantlady@gmail.com
2021-04-19 10:45:00
2022-06-03 11:33:18
Pink Blooms In the Desert Garden