Replacing a Troublesome Plant
Making Room for a Healthy Plant
We all have that one plant that just doesn't bring us joy anymore. In my case, it was a particular plant that had been causing frustration for years. I finally decided to take action, as I explain in this video: Watch Video.
Bidding Farewell to an Underperformer
The years of underperformance in my garden had left me ready to say goodbye.
Removing a healthy plant
Out with the Old Tree, In with the New
Although it doesn't show in this photo, there was a healthy root system on this tiny orange tree.
A new tree in the same location
I took a comfortable seat nearby and enjoyed the show as they got to work planting my brand-new tree. I have to say, they really nailed it and made the whole process look effortless!
Welcoming a Promising Healthy Plant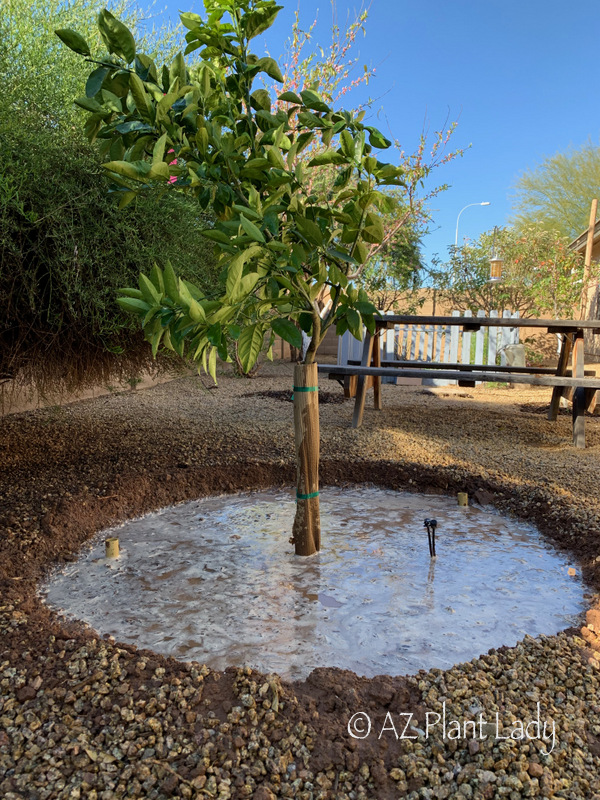 A brand new tree with great potential!
After carefully excavating a hole and gently nestling the young orange tree into its new home, they showered it with a refreshing drink of water. I'll be sure to keep you in the loop about its progress. The anticipation of waiting for two years to enjoy the sweet fruits of this tree may be a test of patience, but I have a feeling the reward will make it all worthwhile!
Now, I'm curious, do you have any plants in your garden that have lost their charm over time?
Book Review: Living With Air Plants

https://www.azplantlady.com/wp-content/uploads/2019/02/replacing_citrus_tree.jpg
800
600
arizonaplantlady@gmail.com
http://www.azplantlady.com/wp-content/uploads/2018/10/favicon.png
arizonaplantlady@gmail.com
2019-02-22 07:30:51
2023-10-04 15:17:09
Do You Have A Plant That Doesn't Bring You Joy?