Christmas In The Desert….Tumbleweed, Cactus, Boulders And Washes
Christmas in the desert is much the same as it is around the world.  Christmas lights adorn homes and trees, with a few notable exceptions.  This is the desert after all….we sometimes do things a little differently.
First of all, we have a town Christmas tree made entirely out of tumbleweed. It is painted white and really looks quite beautiful at night when lit up. We have a huge celebration each year when the lights are lit for the first time.
See…. I told you it was made out of tumbleweed. For those of you who do not know what tumbleweed is, it is the light brown, prickly, round shrub that you see rolling through the town when you watch old Western movies. *Disclaimer – contrary to popular belief, it is rare to see tumbleweed rolling through the desert.
We desert dwellers also decorate our cactus whenever we get a chance. Saguaro cactus is relatively easy to decorate. There was a home we used to drive by that had 3 saguaro cacti and every year they would decorate them as the 3 wise men – they looked just great.
Water is a much celebrated natural resource and some landscapes have fake desert washes running through their front yard. During Christmas, some decorate their washes with blue lights to signify water.
*Fake desert washes were extremely trendy, but are thankfully, on the decline. I admit that I did design some for homeowners who insisted on having them, but I would use large boulders and embed them along the sides to imitate a natural creek bed.
Ocotillo make a great stand-in as a Christmas tree. Just hang some ornaments and string the lights. I may have to try this on my Ocotillo next year.
You know those nets of Christmas lights that you can spread over shrubs? Look carefully, this homeowner spread his lights over his boulder. I'm not sure where I stand on this one….
Agave Americana all lit up. I love how this looks.
Some people feel that they have to throw lights on everything in their front yard. They just do not know when to stop. I'm not sure the lights make this Prickly Pear cactus look any better.
The majority of homes in the desert are beautifully lit and look like many of the homes where you live. This is one of my favorites. The arborist in me just loves how the lights define the beautiful tree trunks of the Palo Verde and Mesquite trees.
*None of these pictures are from my home. My husband is somewhat of a minimalist when it comes to decorating the outside of our home for Christmas…a string of lights around the house is as fancy as he gets. But, I get to go crazy with decorations indoors.
I hope you enjoyed this little glimpse of what Christmas in the desert looks like.
What does Christmas look like where you live?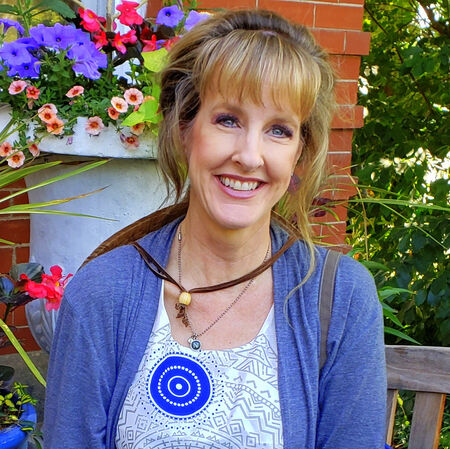 Noelle Johnson, aka, 'AZ Plant Lady' is a author, horticulturist, and landscape consultant who helps people learn how to create, grow, and maintain beautiful desert gardens that thrive in a hot, dry climate. She does this through her
consulting services
, her online class
Desert Gardening 101
, and her monthly membership club,
Through the Garden Gate
. As she likes to tell desert-dwellers, "Gardening in the desert isn't hard, but it is different."
https://www.azplantlady.com/wp-content/uploads/2009/12/DSC_0015.jpg
640
466
arizonaplantlady@gmail.com
http://www.azplantlady.com/wp-content/uploads/2018/10/favicon.png
arizonaplantlady@gmail.com
2009-12-17 14:40:00
2021-03-22 02:52:50
Christmas In The Desert….Tumbleweed, Cactus, Boulders And Washes