My Garden Bouquet – March MGB
I am a little late in posting this morning because I had to venture out into my garden and cut flowers for today's post.
"My Garden Bouquet" began last month rather unexpectedly. I was preparing for my daughter's birthday part and had forgotten to buy flowers. So I rushed out into the garden with a pair of hand-pruners determined to cut some flowers from my flowering plants. I was quite honestly surprised at how beautiful it was and it lasted for about 7 days. You can see what it looked like in the photo below.
My February MGB Globe Mallow, Desert Senna, and Purple Lilac Vine.
And so, the idea of have a monthly "My Garden Bouquet" (MGB) post really appealed to me as well as the fact that I have a beautiful bouquet to enjoy. You can't beat the price (free), how long the flowers last and how beautiful.
This morning, I wanted to concentrate on the cooler flower colors in my garden and so I picked flowers from both my Pink & White Globe Mallow (Sphaeralcea ambigua), and Goodding's Verbena, (Glandularia gooddingii).
As you can see, it is not fancy, but that suits me just fine because I am not a very fancy person. You do not even need a vase…..any container will do, just add water. As you can see, I used a mason jar.
I would love to see what types of flowers from your garden that you use to make into bouquets. If you do not have much blooming, you can do as my friend Balisha of Never Enough Time did last month when she had no flowers in the garden. You can view her February Bouquet here – it was very creative.
And so, on the third week of each month, I invite you to venture out into your garden and see what you can use to create a beautiful bouquet. Please leave a comment and your link on my MGB posts so that others can visit you to see your bouquets.
I hope you take a walk outside in your garden today…I cannot wait to see what kinds of bouquets you create.
**Please visit the following bloggers and see their beautiful bouquets:
Diana at Elephant's Eye.
Balisha at Never Enough Time.
Heidi at Gippslandgardener.
Catherine at A Gardener In Progress.
Jan at Thanks For Today.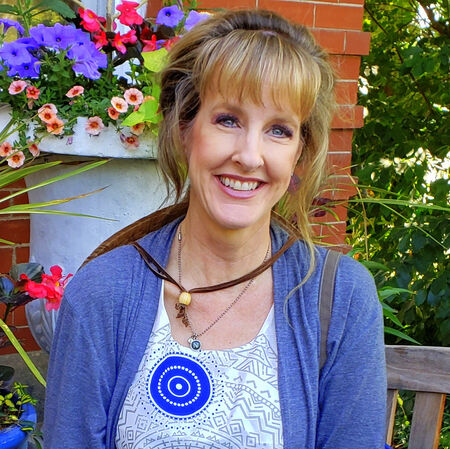 Noelle Johnson, aka, 'AZ Plant Lady' is a author, horticulturist, and landscape consultant who helps people learn how to create, grow, and maintain beautiful desert gardens that thrive in a hot, dry climate. She does this through her
consulting services
, her online class
Desert Gardening 101
, and her monthly membership club,
Through the Garden Gate
. As she likes to tell desert-dwellers, "Gardening in the desert isn't hard, but it is different."
https://www.azplantlady.com/wp-content/uploads/2010/03/Feb-MGD.jpg
640
529
arizonaplantlady@gmail.com
http://www.azplantlady.com/wp-content/uploads/2018/10/favicon.png
arizonaplantlady@gmail.com
2010-03-22 18:20:00
2021-02-27 03:30:59
My Garden Bouquet – March MGB