An Orange Monday Morning….
Mondays are usually busy days for most of us. I know that for me, when the weekend ends, there is a list of things for me to accomplish, including writing my first blog post of the week.


This week promises to be busier then usual for our family. As I have mentioned before, my son is going in for surgery later this week. He will be getting another bone graft onto his hip. Kai, is no stranger to surgery and this one will be his sixth. The hard part is that he will be confined to a wheelchair and unable to walk for approximately 2 months. Now that would be hard for most of us to handle, but when it happens to a very active 8 year old boy, it can be even more difficult.


Due to the upcoming surgery, we celebrated his birthday on Saturday at the park. It was a beautiful day and we had a great time with family and his friends. Kai's real birthday is this Thursday. I wanted to thank those of you who commented on my last post and wished him a happy birthday 🙂


With all of the upcoming stress of this week, I spent this morning taking a walk in my garden in the morning. I love to do this after the busyness of the weekend is over and to see what has happened in the garden over the weekend.


I was not disappointed….
Orange trumpet flowers
My Orange Jubilee (Tecoma x 'Orange Jubilee'), is now covered with beautiful sprays of trumpet flowers.
This is one of my very favorite summer flowering shrubs. I love the rich, green foliage and that this shrub can grow quite large (12 ft. high and 8 ft. wide).
Orange Jubilee, pruned up from the ground for maximum height.
Another reason that I like this shrub so much is that it is super low-maintenance. I planted my Orange Jubilee 11 years ago when we built our house. I have never fertilized this shrub, ever. It does very well in poor, rocky soil and also thrives in rich, organic soils.
Supplemental water is required in the desert southwest. The tips can suffer frost damage when temperatures dip into the 20's and will freeze back to the ground when temperatures hit the teens. But, it grows back quickly and can achieve heights of 5 – 7 ft. in a single growing season. It is hardy to zone 7.
Orange Jubilee, pruned from the top, resulting in a fuller and shorter shrub.
It thrives in full sun and in filtered shade. I like to use it as a background planting along a wall. I have also recommended it as a screen for a air-conditioning unit and as a less expensive option to hide pool equipment, rather then build a low wall.
Plant smaller shrubs or perennials in front such as Purple Trailing Lantana or Gold Lantana.
Oh, by the way, if you like hummingbirds in your garden, they will love your Orange Jubilee.
Favorite Flower Photos: Day 3 – Orange Beauty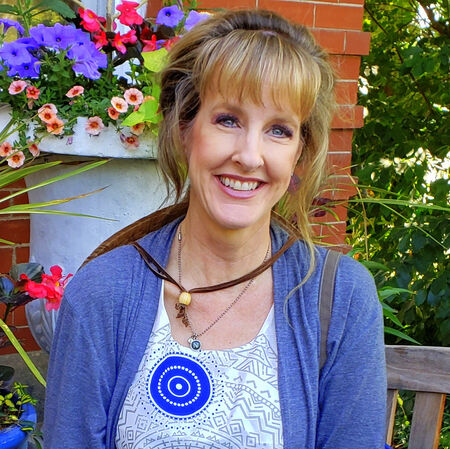 Noelle Johnson, aka, 'AZ Plant Lady' is a author, horticulturist, and landscape consultant who helps people learn how to create, grow, and maintain beautiful desert gardens that thrive in a hot, dry climate. She does this through her
consulting services
, her online class
Desert Gardening 101
, and her monthly membership club,
Through the Garden Gate
. As she likes to tell desert-dwellers, "Gardening in the desert isn't hard, but it is different."
https://www.azplantlady.com/wp-content/uploads/2010/05/DSC_0028.jpg
640
527
arizonaplantlady@gmail.com
http://www.azplantlady.com/wp-content/uploads/2018/10/favicon.png
arizonaplantlady@gmail.com
2010-05-24 18:33:00
2021-02-24 06:04:26
An Orange Monday Morning….