It is hard to believe that their story began just this last February. To be honest, I have been fascinated with their progress and eagerly awaiting the day when our patience would be rewarded.

Of course, I am talking about the newest residents of Double S Farms…Ramona, Flo, Lucy and Effie.


It seems like just yesterday that a box arrived in the mail for my sister, Chicken Farmer.
I was almost as excited as she was and they weren't even my chickens.
Aren't they the cutest balls of fluff?
During our weekly dinners at Double S Farms, we would all look forward to seeing how quickly they were growing.
Ramona, Lucy, Effie and Flo
As we got to know them better, each of their personalities became more defined and we enjoyed watching their antics.
For example, did you know that chickens like macaroni and cheese? Especially when it has fallen to the ground from a child's dinner plate.
They enjoy playing in Little & Littlest Farmer's sandbox.
They love raiding the vegetable garden and eating the watermelon, until my mother, Pastor Farmer put an end to that 😉 They are now banned from entering the vegetable garden.
Ramona standing guard to the entrance to the chicken yard.
Their mornings are spent foraging by the fruit trees and along the foundation of the house, hoping to find some juicy insects.
Flo, hoping that dinner is served outside, so she can sneak some bits that fall to the ground.
Later in the afternoon, they head for the chicken yard and stand underneath the misters, which help to cool them off.
Littlest Farmer and Effie
I know that it isn't a good idea to play favorites, but admittedly, Effie is our favorite chicken (but we don't let the others know this because it might hurt their feelings). She loves people and even lets the boys pet her. Once she crawled next to Chicken Farmer and laid her head in her lap and promptly fell asleep.
What's not to love? Now, Effie may not win any beauty contests, but she has such a sweet personality that it is easy to fall in love with her.
The chickens are all close friends and as evening falls, they venture into their coop without being told and settle upon their roost for a good night's sleep.
Now as much as we have all enjoyed my sister's chickens, we have been patiently (okay, impatiently) waiting for them to begin laying eggs. My sister had put plastic Easter eggs in the nesting boxes hoping the chickens would get the hint about where to lay their eggs.
Well, a few weeks ago, she went outside and guess what she found?
Okay, hopefully you can tell the plastic egg from the real one on the left. Isn't it pretty?
In the last couple of weeks all four are now laying and last Thursday, my mother sent home a special surprise for my kids who love eggs….
Effie and Lucy lay the blue/green eggs and Ramona and Flo lay the brown eggs.
Of course, I had only minutes to take this picture before the kids had me making eggs for their after school snack.
They were delicious….
*Please don't tell the "girls" but before this experience my only thoughts about chickens were how I was going to cook them for dinner and how many eggs I would need to bake with. Who knew that chickens could be so interesting?
You can see more of Double S Farms by visiting my sister's blog Finley and Oliver.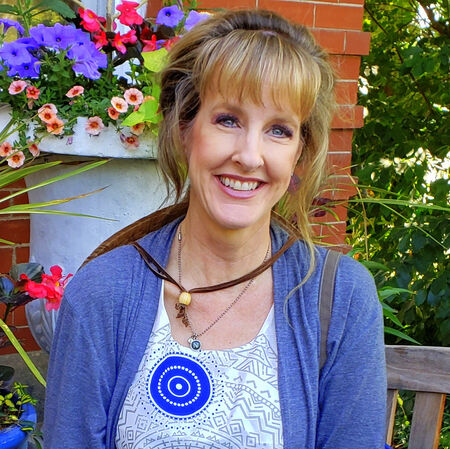 Noelle Johnson, aka, 'AZ Plant Lady' is a author, horticulturist, and landscape consultant who helps people learn how to create, grow, and maintain beautiful desert gardens that thrive in a hot, dry climate. She does this through her
consulting services
, her online class
Desert Gardening 101
, and her monthly membership club,
Through the Garden Gate
. As she likes to tell desert-dwellers, "Gardening in the desert isn't hard, but it is different."
https://www.azplantlady.com/wp-content/uploads/2010/07/Chicks-1.jpg
480
640
arizonaplantlady@gmail.com
http://www.azplantlady.com/wp-content/uploads/2018/10/favicon.png
arizonaplantlady@gmail.com
2010-07-31 20:10:00
2021-02-21 10:48:28
All Grown Up….