A Christmas Garden Bouquet and a Delicious Treat
Okay, so how are you all doing in getting ready for the holidays? Are you sipping apple cider in front of your Christmas tree and enjoying seeing all of the gifts you bought, already wrapped and ready for Christmas morning?
OR are still shopping and trying to find the perfect gift for that person who always seem to be so hard to buy for? For me, my mother-in-law – who I love dearly by the way, is very hard to buy anything for. But this year I do have a perfect gift – I made her a ……… (I had better not say. She does not normally read my blog too often, but I don't want to take any chances).
This year, I am done shopping – as in finished and everything is wrapped. Well…..all except for the two gifts that are in the mail and I hope get here before Christmas. AND I have more baking to do this week.
But, I did not forget this month's Garden Bouquet. Okay, I almost did until I looked at the calendar this morning. So after church, I took my clippers and went searching for flowers out in my front garden.
Even with our relatively mild winters, it is not always easy to find December flowers, but I must admit that I was pleasantly surprised to find more then a few.
I filled my Polish pottery jug with a combination of flowers from my Cascalote tree which is in full bloom right now. In the front are the pretty daisy-like flowers from my Desert Marigold (Baileya multiradiata).
In the middle are the dainty, purple flowers of my Trailing Purple Lantana (Lantana montevidensis). Now normally my Lantana is somewhat brown and crispy due to being affected by our occasional freezing temperatures. But this year, I covered them and I am really glad I did because they look great out in the garden with not much else in bloom.
I had a bit of trouble figuring out where to take a picture of my bouquet because there is a lot of brown in my garden (as in my dormant bermuda grass lawn). But there is an area in the garden with is absolutely beautiful and green….my vegetable garden.
I think it made a great backdrop, don't you?
I can see my carrot tops, spinach as well as my companion plants – the nasturtiums and marigolds which have done a great job at repelling bad bugs away.
*************************************
Now for my delicious treat……
I love to bake and I do keep it simple but delicious. I do get quite a few requests for my recipes and thought that I would share some with you from time to time.
Yesterday my daughter, Gracie and I made pumpkin bread.
If you would like to see the fruits of our labors and get the recipe, please click here.
*****************************************
Okay, now back to December's Monthly Garden Bouquet. I realize that it can be a bit challenging to do during the winter months, but that is where creativity comes in.
Maybe you have some dried seedheads, which would make a beautiful bouquet.
Or maybe you have some beautiful poinsettias or amaryllis.
I also think that a bouquet of evergreen foliage is beautiful.
If you would like to participate in this month's MGB, here are the guidelines:
1. MGB begins on the 21st of each month and runs until the end of each month. Bouquets can be submitted during this time (or even later 🙂
2. Create your own garden bouquet as fancy or simple as you like.
3. I would appreciate it if you would provide a link back to my post inside of your MGB post, but it is not required 🙂
4. Add your link to Mr. Linky below and that's it!
It can be as simple or fancy as you like. Each month, I cannot wait to see what you all come up with.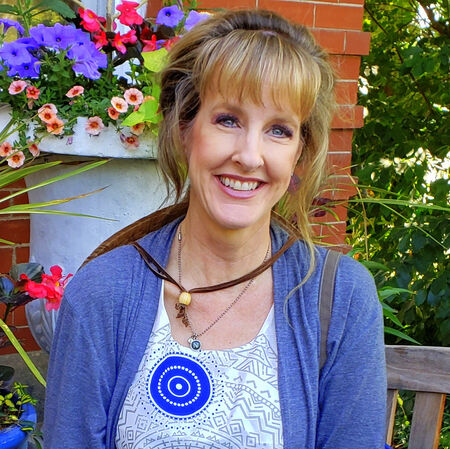 Noelle Johnson, aka, 'AZ Plant Lady' is a author, horticulturist, and landscape consultant who helps people learn how to create, grow, and maintain beautiful desert gardens that thrive in a hot, dry climate. She does this through her
consulting services
, her online class
Desert Gardening 101
, and her monthly membership club,
Through the Garden Gate
. As she likes to tell desert-dwellers, "Gardening in the desert isn't hard, but it is different."
https://www.azplantlady.com/wp-content/uploads/2010/12/DSC_0022.jpg
640
426
arizonaplantlady@gmail.com
http://www.azplantlady.com/wp-content/uploads/2018/10/favicon.png
arizonaplantlady@gmail.com
2010-12-20 12:00:00
2022-11-16 12:57:40
A Christmas Garden Bouquet and a Delicious Treat