Adventures of a Landscape Designer….Part 1
Okay, some of you may be asking – when did you work as a landscape designer? I thought you were a horticulturist?
Well the answer is, is that part of a horticulturist's job involves landscape design. Actually, that was my favorite part of being a horticulturist and I was able to design everything from annual flower combinations to large landscape areas and everything in between.
There was a point in my career where I wanted to concentrate solely on landscape design, so I took a job with a major design and landscape company.
As a horticulturist, my time used to be split between my small, cramped office in the golf course maintenance facility as well as around the beautiful outdoors, driving around golf courses and desert landscapes.
I was the only woman in a department made up of 39 men. Work boots, shorts and polo shirts were my normal wardrobe along with my floppy hat. My mode of transportation was my little green golf cart.
A typical day was spent outdoors during the morning hours, driving around the landscape areas, fertilizing, pruning and assigning jobs to my landscape crew.
Afternoons were typically spent in the office catching up on paperwork and working on new designs and estimates.
Well that all changed dramatically once I decided to work solely as a landscape designer. Why did I leave my previous job? Well, after 5 years, they were running out of new areas for me to design and I did not only want to manage landscape areas…..I wanted to keep on creating new ones.
My new job involved more then a new job title. It came with many drastic changes.
I was assigned to work with a major home-builder, working with new home buyers and designing their new landscapes.
The first major change was my office space. I no longer had a cramped and sometimes dirty office…..
My new office was located on the 14th floor of a beautiful office building in downtown Phoenix.
No longer did I work from an old formica desk. I now had a desk made of black granite.
Instead of a windowless office, I had a beautiful view of the city from up high.
The dress code had changed as well. No more boots and polo shirts…..professional business clothing was now required.
I must admit that at first, I was a bit dazzled by the trappings of my new position. I mean, I even had a coveted parking pass and free reign over a fully stocked refrigerator.
Well, my adventures in my new position were just beginning and then reality started to set in.
I met with many interesting clients who had some interesting views on what they wanted in their gardens. I will share some of my stories in my next post.
The Continuing Adventures of a Landscape Designer….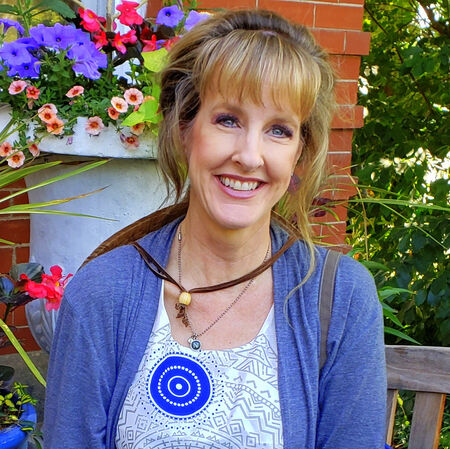 Noelle Johnson, aka, 'AZ Plant Lady' is a author, horticulturist, and landscape consultant who helps people learn how to create, grow, and maintain beautiful desert gardens that thrive in a hot, dry climate. She does this through her
consulting services
, her online class
Desert Gardening 101
, and her monthly membership club,
Through the Garden Gate
. As she likes to tell desert-dwellers, "Gardening in the desert isn't hard, but it is different."
https://www.azplantlady.com/wp-content/uploads/2011/01/Design.jpg
532
640
arizonaplantlady@gmail.com
http://www.azplantlady.com/wp-content/uploads/2018/10/favicon.png
arizonaplantlady@gmail.com
2011-01-26 17:50:00
2021-02-16 09:46:44
Adventures of a Landscape Designer….Part 1