This was the last full day of our Northeast road trip.
We spent the night at a wonderful bed & breakfast, called the Willard Street Inn
Each road trip that we have gone on, we splurge for one night and stay at a fun bed & breakfast. (Our other nights have been spent at Hampton Inn's across the Northeast and we really like them as well).
Willard Street Inn
This house was built in 1881 and was the home of a Vermont senator (I forget his name).
It was beautiful inside…
The breakfast room overlooked the gardens…
There was also fresh-baked Parker cookies and fresh lemonade…
The staff was fabulous and even carried our luggage up three flights of stairs to our room.
This is the view from our window that overlooks Lake Champlain…
Before we left Burlington, VT for New Hampshire, we had to eat our breakfast first…
I had strawberry-banana pancakes, applewood smoked bacon and fresh fruit. It was delicious!
Before leaving, I took pictures of the garden…
Bachelor's Button
Allium
White Dicentra
Yellow Bearded Iris
Iris
Don't you just want to sit in the garden?
After we left our bed and breakfast, we headed for Sugar Creek Maple Farm in Woodstock, VT.
On our way, we passed by many picturesque farms.
It was fun traveling the road through the green mountains and see what was around the corner…
We arrived at the farm and were greeted by some new friends…
At first, I thought this little goat wanted to be friends, but I think he really was hungry…
Thankfully, there was some goat food for me to feed them.
After we visited with the goats, our attention was drawn to this adorable little calf…
She was so friendly…
And she like to lick our arms. Her tongue was a little rough, but she was so sweet!
Quite honestly, meeting her was the highlight of our entire day 🙂
After we visited with the animals, we saw a trail leading to a little chapel on the farm.
Inside was a pulpit that had an old Bible open to 1st Psalms.
They had pictures of the beautiful weddings that they have here sometimes.
We passed a post with little signs on it. As I looked closer, I saw that it showed the annual amount of snow that they have received in different years.
It is hard to believe that so much snow can fall in one place.


Now, it was time to see where they made the cheese and maple syrup…
We passed by one of the draft horses that they use to haul the sap from maple trees in early spring. I said "Hi", but he mostly ignored me.


Because this is a working farm, when we entered the building, we saw them wrapping the cheese in foil and then dipping it in wax.
Because they package their cheeses this way, it can remain unrefrigerated for a few days.

We were invited to taste the different varieties of cheese. They were delicious, but I narrowed it down to three – Vermont Light, Mellow Cheddar and Cheddar Sage. I know my husband will enjoy them as much as I will.


Then we tasted the different grades of maple syrup. Did you know that there are different grades? It's not that one is better then the other – but they are different colors and are harvested at different times.
I chose a 16 oz. container of 'Fancy' maple syrup and I was able to fit into my suitcase.
I think I will make french toast later this week 🙂
We left the farm and continued our journey to New Hampshire.

I wish that I could say that we explored New Hampshire and did some shopping, but we decided not to because….
It started to rain very hard and continued the entire day.

We did however, find a yarn store and bought some yarn for future projects.
******************************
THANK YOU SO MUCH FOR JOINING US FOR OUR ROAD TRIP ADVENTURE.

I AM LOOKING FORWARD TO GOING HOME AND SEEING MY HUSBAND, KIDS AND TOBEY (MY LITTLE DOG).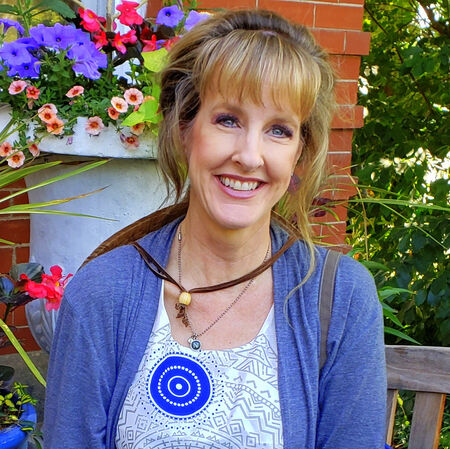 Noelle Johnson, aka, 'AZ Plant Lady' is a author, horticulturist, and landscape consultant who helps people learn how to create, grow, and maintain beautiful desert gardens that thrive in a hot, dry climate. She does this through her
consulting services
, her online class
Desert Gardening 101
, and her monthly membership club,
Through the Garden Gate
. As she likes to tell desert-dwellers, "Gardening in the desert isn't hard, but it is different."
https://www.azplantlady.com/wp-content/uploads/2012/05/359.jpg
414
640
arizonaplantlady@gmail.com
http://www.azplantlady.com/wp-content/uploads/2018/10/favicon.png
arizonaplantlady@gmail.com
2012-05-24 03:00:00
2021-02-07 02:03:28
Road Trip: New Friends