The Green Spaces of Chicago
Downtown Chicago is a very beautiful place with its architecture and the river flowing through it. However, most of my attention was focused on the green spaces.
How much can we see in 2 1/2 hours of walking?
My husband and I found ourselves with a few hours to kill before flying home after seeing our daughter's graduation from the Naval base. So, armed with our camera and walking shoes, we set off.
We began our journey at Millenium Park, which is nestled in the heart of downtown Chicago along Michigan Avenue.
"Cloud Gate" or as most Chicagoans refer to it "The Bean" is a must see.
It looks like liquid mercury and reflects the skyline and city towers.
You can walk underneath it AND take a picture with your husband without having to ask someone else because of the reflection.
After viewing the 'shiny bean', we started walking along Michigan Avenue toward the Art Institute of Chicago.
I just love buildings with large lions standing in front of the entrance.
There was a huge line of people waiting to go inside once it opened. But, I must admit that I wasn't going to waste my time going inside when I could see the pretty gardens surrounding it.
As we approached the South Garden of the Art Institute, I was surprised to learn that it was built upon a parking garage…
Staggered rows of hawthorn trees in raised beds provided a beautiful, shady oasis inviting passersby to stop and rest, read a book or even eat lunch.
Green Spaces of Chicago
Rows of ornamental alliums lined the pathway through the North Garden.
These flowers were large and so beautiful.
The North Garden was filled with beautiful perennials that had different shaped foliage and heights, which is a great way to add texture and interest to the garden.
Here is another example of two plants that have contrasting foliage. By placing them together, you highlight the differences between them showcasing their individual beauty.
This perennial plant caught my eye with its tiny blue flowers and pretty foliage.
It is called Brunnera macrophylla 'Jack Frost' and is a really wonderful plant that grows well in the shade. Slugs, deer and rabbits DON'T like it, which makes it a popular choice for woodland gardens. Which means that I won't be growing it in my garden – it's too hot with too little shade where I live).
Now, we were continuing our walk onto the Lurie Gardens.
On the way, we say a few hot dog carts selling Chicago-style hot dogs. I didn't get one because I LOVE using ketchup on my hot dogs and didn't want to offend anyone 😉
The Lurie Gardens were beautiful. Just look at the deep purple of the Meadow Sage.
The tulips were on their way out, but we could still see some white ones hanging on. Look at the layers of plantings above, with the different textures – I love it!
Green Spaces of Chicago
Whenever I visit new places, I like to see the different types of plants that grow there.
This interesting plant is known as 'Prairie Smoke'. It is easy to see where it got its name.
I love blue flowers in the garden because blue is a color that is often absent in the garden.
This is Willowleaf 'Blue Star'.
Peonies ready to bloom. One of two plants that I really wish would grow in my desert garden…but peonies need cold winters.
I liked the blue spiky flowers of Quamash.
There were docents, leading tours of the garden, which is free to all who visit.
In fact, to this point, we had not spent any money except for parking. The parks and gardens were all free.
Now, it was time to explore the streets of Chicago where I was happy to see many beautiful examples of creative container plant combinations.
Please come back to see more of our adventure in downtown Chicago where you will see my second favorite plant that I wish I could grow in my garden…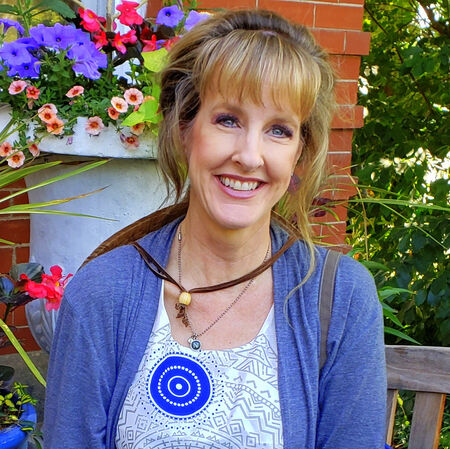 Noelle Johnson, aka, 'AZ Plant Lady' is a author, horticulturist, and landscape consultant who helps people learn how to create, grow, and maintain beautiful desert gardens that thrive in a hot, dry climate. She does this through her
consulting services
, her online class
Desert Gardening 101
, and her monthly membership club,
Through the Garden Gate
. As she likes to tell desert-dwellers, "Gardening in the desert isn't hard, but it is different."
https://www.azplantlady.com/wp-content/uploads/2013/06/DSC_0890_01.jpg
522
640
arizonaplantlady@gmail.com
http://www.azplantlady.com/wp-content/uploads/2018/10/favicon.png
arizonaplantlady@gmail.com
2013-06-07 14:00:00
2021-01-24 12:09:28
The Green Spaces of Chicago