An Apple Harvest in the Desert…
When I moved to the desert Southwest 27 years ago as a young bride, all I saw was a brown landscape, spiky cacti, landscapes covered in little bits of rock and very few trees.


If you had told me that you could grow any kind of fruit tree besides citrus – I would not have believed you.
Apple harvest at the family farm
Fast forward 27 years and I not only appreciate the unique beauty of the desert, but I have enjoyed my 4th annual apple harvest at the family farm.
Certain apple tree varieties grow very well in our climate. (For information on what varieties do best, here is an earlier post I wrote about apple trees).
Summer is a busy time because of the different types of fruit there are to harvest. Peach trees ripen first in late May followed by plums. Early June is spent in the kitchen making peach and plum jams.
In mid-June, the apple trees are ready to be picked.
My daughter Gracie and I headed out to pick some apples.
When we got there, my mother was already busy picking apples and 'Johnny' my sister's 3-legged dog was enjoying eating the fallen apples.
The trees had so many apples that the branches were hanging down under their weight.
Soda Pop, my sister other dog (and the daughter of my dog, Missy) was also enjoying a feast of apples.
Don't they look delicious?
One of the apple trees had some trouble late last year with borers. But we caught it early and got rid of them.
We hauled 3 huge bags of apples back home and I got ready to make some delicious things with them, which I'll share with you next time.
*Below, is some helpful information regarding borers:
Adult borer beetles lay eggs in the crevices of the bark of apple trees – generally in the bottom 2 feet of the trunk. The eggs hatch and the larvae tunnel their way into the trunk.
Signs of borers are small holes toward the bottom 2 feet of the trunk. Sometimes you can sawdust poking out of the hole or even a little sap running down the trunk.
Prevention is the best treatment, but if you have apple borers there are a few things you can do:
– Take a wire (I recommend a wire coat hanger) and poke into the hole that the borer made and try to puncture the larvae. Do this in the summer. You may have to work at this a little, but kids might have fun doing this 😉
– Paint the trunk with white latex pain. This not only protects the trunk from sunburn, it also prevents borers from laying new eggs AND suffocates the borers already present.
If you have apple trees and want to help prevent borers away – plant cloves of garlic around your tree and let them grow. Many apple growers report that the smell of garlic keeps the adult borer beetles away.
By using garlic and painting the trunk of your apple trees, borers are more likely to stay away.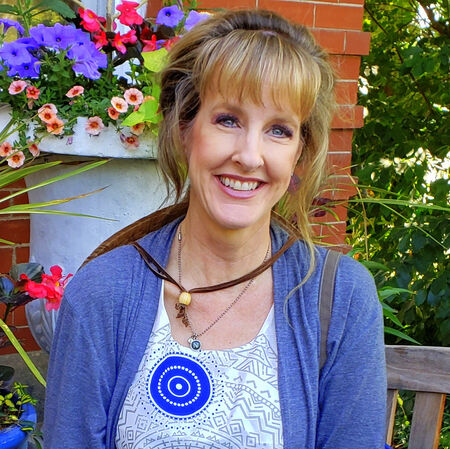 Noelle Johnson, aka, 'AZ Plant Lady' is a author, horticulturist, and landscape consultant who helps people learn how to create, grow, and maintain beautiful desert gardens that thrive in a hot, dry climate. She does this through her
consulting services
, her online class
Desert Gardening 101
, and her monthly membership club,
Through the Garden Gate
. As she likes to tell desert-dwellers, "Gardening in the desert isn't hard, but it is different."
https://www.azplantlady.com/wp-content/uploads/2013/07/IMG_1740.jpg
575
640
arizonaplantlady@gmail.com
http://www.azplantlady.com/wp-content/uploads/2018/10/favicon.png
arizonaplantlady@gmail.com
2013-07-12 13:00:00
2021-01-24 00:20:17
An Apple Harvest in the Desert…