Stepping Out of the Garden
Life has been quite busy, which has kept me out of the garden much of the time.


Of course, the with the hot temperatures of summer, I probably wouldn't be spending a lot of time outdoors, regardless of how busy I have been.


I did spend some time weeding my vegetable garden last week and checking on how large my white pumpkin is growing. However, that will probably be that last time that I do any work there for at least a week.


When I look back at the past 5 weeks, I realize how little I have been in my garden, which makes me grateful that I have a landscape filled with beautiful, fuss-free plants.
My second-oldest daughter, Rachele, surprised her brother by coming home for his birthday in late May.
Rachele is in the Navy and is stationed in California. She enjoys what she does there, but I don't get to see her near enough.
Enjoying Mackinac Island
The beginning of June, I embarked upon a road trip through the upper midwest with my mother (our fourth road trip).
A week after returning from our road trip, I hit the road again with my family on our annual sojourn to the cool pines of Williams, Arizona. A bonus was that my daughter Rachele was able to come back out and come with us!
My sister, me and my granddaughter, Lily.
Along with my sisters, brother and their families, we all have a great time staying in several small cabins nestled into the woods.
I had a great time with my kids, sisters and my granddaughter, Lily.
My son, Kai
My daughter, Gracie
We spent time strolling along Route 66 and enjoying ice-cream at our favorite restaurant, Twisters in Williams. Nights were filled with board games including a particularly competitive game of Scrabble between me and my son-in-law – he won 🙁
Today, I confess to feeling a bit glum. Rachele left today after spending 2 wonderful weeks at home.
Monsoon Season – Kai with his niece, Lily.
Tomorrow, my son Kai goes in for another surgery. This will be his 8th or 9th (I've lost count) surgery overall.
However, unlike most of his previous surgeries, this one won't be for his hip – it will be done on his left hand. The doctor will be fusing his thumb joint and performing a tendon replacement.
We are hoping that the recovery from this surgery won't be as difficult as those experienced after hip surgeries that leave him wheel-chair bound for weeks.
Kai will have to wear a cast for several weeks though. But, he is a tough kid and it is likely that this surgery will be a piece of cake compared to most of his previous surgeries.
You can read more about Kai and his remarkable story, here, if you like.
My garden should do just fine without me for a while. It has been enjoying the arrival of our monsoon season and the increased humidity.
I hope you are enjoying your summer. I'd love to hear about what you have been doing!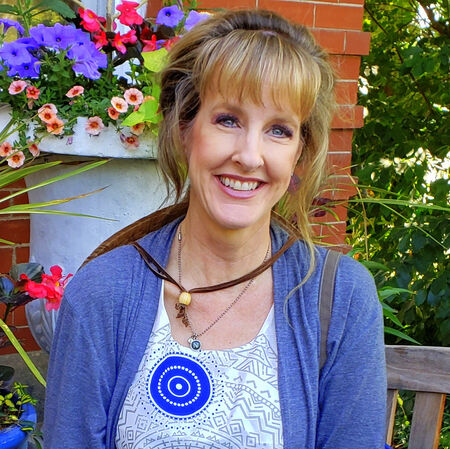 Noelle Johnson, aka, 'AZ Plant Lady' is a author, horticulturist, and landscape consultant who helps people learn how to create, grow, and maintain beautiful desert gardens that thrive in a hot, dry climate. She does this through her
consulting services
, her online class
Desert Gardening 101
, and her monthly membership club,
Through the Garden Gate
. As she likes to tell desert-dwellers, "Gardening in the desert isn't hard, but it is different."
https://www.azplantlady.com/wp-content/uploads/2014/07/10336642_4114979690022_8795869259498589235_n.jpg
793
663
arizonaplantlady@gmail.com
http://www.azplantlady.com/wp-content/uploads/2018/10/favicon.png
arizonaplantlady@gmail.com
2014-07-07 13:30:00
2021-01-11 10:57:40
Stepping Out of the Garden