A New Cactus Cutting Finds a Home
Do you have a plant that you have wanted to add to your garden?


I have wanted a certain cactus for my own landscape for a long time and earlier this week, I found myself bringing a cutting of my favorite cactus finally home.
I was so excited that instead of putting it in the back of my car, I strapped it into the front seat for the ride home – I don't recommend doing it that way for a cactus with thorns 🙂
In my work as a horticulturist, I have been fortunate to have picked up cuttings of certain cacti. Often, the cuttings result from pruning and it's not unusual to see some left at the curb for trash pick up.
While I have planted a purple prickly cactus and a Mexican fence post from cuttings, I was still missing my favorite cacti in my garden.
I have often used totem pole cactus 'Monstrosus' (Lophocereus schottii 'Monstrosus') in my designs. I love its knobby shape and the fact that it is thornless.
What I don't like about them is their price – a 1 1/2 ft. section can cost up to $40.
So you can imagine my reaction when I was visiting a client and came up upon this sight…
Seeing so many different types of cacti cuttings, just ready for planting, made me almost hyperventilate.
There were beautiful cacti available – Agave americana 'Variegata', a unique species of prickly pear, Cereus peruvianus AND my favorite – Lophocereus shottii 'Monstrosus'.
My client had received these cuttings from her next door neighbor who had just pruned back some of her cacti. It turned out the neighbor had a beautiful garden that has been featured in several magazines, including Phoenix Home & Garden.
I explained to my client where she could use the cuttings and explained the benefits of each one. When I mentioned that the Lophocereus was my favorite type of cacti, she offered to give me one.
Despite my desire for this type of cacti, I was hesitant to accept, but my client was insistent.
So, I picked out the smallest one and drove home.
On my way home, I thought about where I wanted to put my new cactus.
I finally decided on putting it in my front landscape in the large area to the side of the driveway.
Planting cactus cuttings is extremely easy and the hole doesn't have to be big.
We planted my new cactus cutting so that the bottom 6 inches were buried.
Taking cuttings from cacti of all types is a fairly simple process, there are some guidelines that you need to follow.
A couple of years ago, I wrote about giving a cutting from our Mexican fence post cactus to our neighbor with step-by-step instructions that you can see here.
Our neighbor's cactus has been in the ground for 2 years now and is growing so well – it's formed two new 'arms'.
I can hardly wait to see how my newest cactus grows!
How about you? Have you ever given or planted a cactus cutting?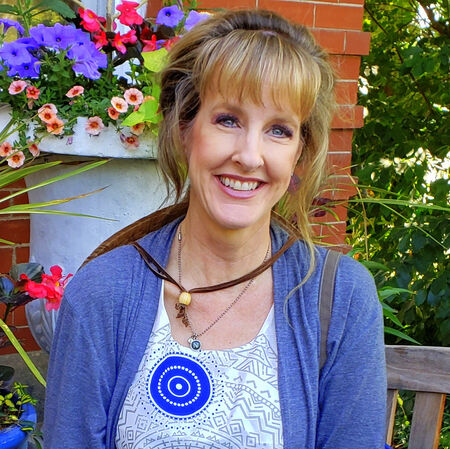 Noelle Johnson, aka, 'AZ Plant Lady' is a author, horticulturist, and landscape consultant who helps people learn how to create, grow, and maintain beautiful desert gardens that thrive in a hot, dry climate. She does this through her
consulting services
, her online class
Desert Gardening 101
, and her monthly membership club,
Through the Garden Gate
. As she likes to tell desert-dwellers, "Gardening in the desert isn't hard, but it is different."
https://www.azplantlady.com/wp-content/uploads/2015/02/transportingcactuscutting-001-2.jpg
1200
913
arizonaplantlady@gmail.com
http://www.azplantlady.com/wp-content/uploads/2018/10/favicon.png
arizonaplantlady@gmail.com
2015-02-27 04:56:00
2022-10-29 11:10:06
A New Cactus Cutting Finds a Home