Road Trip Day 8: City Traffic, Border Crossings and a Farm House Garden
The last full day of our Northwest road trip began with a ferry ride yesterday.
The ferry was to take us from Victoria to Vancouver.
When we arrived for the ferry, approximately 60 minutes early, we got in line with our car – it looks like a bunch of cars stopped on a freeway. You then turn off the engine and sit in the car or lock it up and head over to the rest stop, complete with restaurant and shops until you are notified to start boarding the ferry.
We felt a bit more experienced this time with the process of bringing our rental car onto the ferry (as it was our second time) and walking upstairs to the passenger levels.
What we weren't prepared for was how huge this ferry was. There were 3 levels for cars, busses and even semi-trailer trucks.
Food options consisted of a large cafe and coffee shop.
There was a very large gift shop AND a video arcade – my kids would love this!
You could also venture outside to see the beauty of the islands we passed by.
After docking just outside of Vancouver, we promptly headed toward the city.
We were somewhat surprised at how much traffic there was and it took a very long time to arrive at our hotel downtown.
This morning, after a quick breakfast, we were going to take the city trolley tour so that we could hop on and off to see the many attractions of this vibrant city.
However, we were informed because of the ongoing transit strike, that the tour was delayed. So, we decided to go out on our own.
We headed toward Granville Island Public Market, which is located in the downtown area.
It is a fun and creative place with artist studios where you watch art being created before your eyes – a definite draw for both locals and tourists alike.
Stores offering unique wares are scattered throughout the small island.
If you have pets, this shop in a railroad car likely have just the right thing for your 4-legged friend.
When I travel, I like to find stores that sell handcrafted items made from local residents. I found a beautiful Christmas ornament in this little store made by an 80-year old woman.
As we walked through the streets of the public market, there was a small dog that was walking about in its own.
He was obviously at home and comfortable with his surroundings. He paid no mind to us or any other passersby.
Now before you think that this is a lost dog – think again. He belongs to one of the local vendors and has free reign of the market.
Our attention was drawn to a nearby lake where a family of Canadian geese were swimming.
On shore, we met up with another feathered family. I found it symbolic that on our last day in Canada, that we would see Canadian geese.
We had hoped to see more of this beautiful city, but there was so much traffic due to the transit strike and it took a very long time to travel small distances, so we made the difficult decision to cut our visit short by a few hours and head back toward the States.
On our way out of the city, we spotted this community garden.
Vancouver is quite close to the U.S. border and we soon found ourselves sitting a long line to cross over the border. We settled ourselves in for a long wait.
As we inched our way closer, we saw this archway at the actual border. I like this wonderful statement about our two countries.
People anxious to visit the United States took turns taking pictures next to this sign while waiting for their cars to go through the border crossing.
It's almost our turn!
While we had a wonderful time in Canada, I didn't like having to pay for an international phone plan, which had extremely limited data (which I went over).
While waiting in line to cross, once we got within feet of the border my phone suddenly got a 'No Service' signal and then once we crossed, my regular carrier took over and I was so happy to be able to use my normal cell phone allowances again.
Since we had some extra time to fill due to our shortened visit to Vancouver, we stopped by the Fairhaven historic downtown neighborhood in Bellingham, WA.
Many of the stores had garden themed products and while I have no plans on seeing the 'Fifty Shades of Gray' movie, I may need to read this book 🙂
We spent about an hour shopping, spending time in a clothing boutique, checking out the local bookstore and admiring some really lovely handmade woodwork.
The last night of our road trip is to be spent in Mount Vernon, WA before we leave in the morning for Seattle where we will fly home.
Mount Vernon is known for being the largest producer of flower bulbs. They also have the Skagit Tulip Festival every April.
Choosing Mount Vernon for the last stop of our trip was largely due to its proximity from the Seattle airport AND a small garden that we wanted to visit.
LaConner Flats Farm & Garden is an 11-acre display garden of a large family-owned farm.
The gardens are free to visit and you are welcome to walk around on your own.
The centerpiece of the garden is made up of circular beds of rose bushes surrounding a gazebo – an ideal place for a wedding.
The backdrop for the roses and gazebo are formally shaped shrubs underplanted with flowering perennials.
However, it was what was behind the formal garden space that really interested me…
Behind the formally-pruned shrubs were the more informal areas of the garden.
Trees, shrubs and perennials were planted in a carefree mixture, tied together by pathways of green grass.
To be honest, there were plenty of weeds intermixed with the flowering shrubs and plants. But, it is this untamed, natural type of garden that I like best.
Several, large flowering shrubs provided vivid displays of color.
As we were admiring the flowers, we rounded the corner and came face to face with four little goats…
They were busy eating the fresh green grass and initially paid no attention to us.
A little robin stood in our path and was quite friendly.
He didn't move until we got quit close and then hopped to the fence. Robins are rare in my neck of the woods, so I always look forward to seeing them when I travel.
The goats finally noticed our presence and came over to see if we had any food to share. Sadly, we didn't.
I crouched down to take a picture of the friendliest goat and didn't realize how close I was until he licked my camera's lens.
Even though we didn't have any food for them that didn't stop one of them from following my mother as we walked along the path.
The pathway along the goat's enclosure was just on the other side of the formal garden, which was separated by large shrubs.
Alongside the pathway, I saw a plant that I have rarely seen before – holly!
As we neared the end of our tour of the garden, I looked back toward our cute little friends and was trying to figure out how I could possibly talk my husband and HOA into letting us have goats 😉
This garden is surrounded by fields of wheat and the Cascade mountain range can be seen in the distance.
It is well worth the visit if you ever find yourself traveling in Northern Washington State.
We have had so many wonderful adventures during our fifth annual road trip. But, I am excited to come home and see my husband, kids, grandkids, dogs, garden – you get the picture…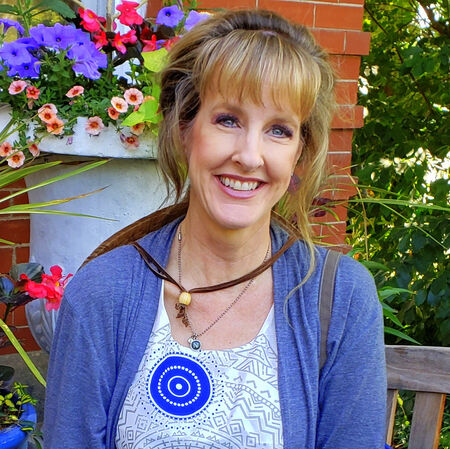 Noelle Johnson, aka, 'AZ Plant Lady' is a author, horticulturist, and landscape consultant who helps people learn how to create, grow, and maintain beautiful desert gardens that thrive in a hot, dry climate. She does this through her
consulting services
, her online class
Desert Gardening 101
, and her monthly membership club,
Through the Garden Gate
. As she likes to tell desert-dwellers, "Gardening in the desert isn't hard, but it is different."
https://www.azplantlady.com/wp-content/uploads/2015/05/IMG_3946.jpg
483
640
arizonaplantlady@gmail.com
http://www.azplantlady.com/wp-content/uploads/2018/10/favicon.png
arizonaplantlady@gmail.com
2015-05-23 05:12:00
2021-01-02 08:29:12
Road Trip Day 8: City Traffic, Border Crossings and a Farm House Garden