Some of you may remember me sharing about my oldest daughter moving to a small town in Michigan back in early September – "Goodbye Arizona, Hello Michigan".
It was so hard to see them go, but at the same time, I was excited for their new future as they left to join my son-in-law who just started a new job as a professor at a college in Petoskey, Michigan.
The very next day, as my husband and I booked a flight for Michigan in November. I must admit that planning a trip within a few months of their leaving helped me to deal their absence more easily.
As November approached, I began to count down the days until we would see them again.
Our flight left on an early Friday morning and would take us to the city of Grand Rapids.
From there, we rented a car for the 3-hour drive up to Petoskey, Michigan. which is located at the "tip of the mitt" as the locals like to say.
Along the way, we spotted a Bob's Big Boy restaurant. Now this is a place where both my husband and I spent a lot of time (separately) visiting while children growing up in Arizona and California. Sadly, they have all but disappeared in those states, but they are still quite popular in Michigan.
So, we stopped off for dinner where we both enjoyed our favorite meals from our past.
As we sat eating our dinner, snow began to fall. It was at this point that the fact that we weren't local was painfully obvious as we couldn't stop looking and talking about the snow.
We pulled into Petoskey just before 8:00 pm and Brittney, Lily & Jeff were waiting outside for us, bundled in their jackets.
It was so wonderful to be close enough to hug them all again and I could hardly wait for the next day to begin.
Our first stop was at Meijier's, which is very large grocery store chain in the Midwest. Lily was excited to share her coffee drink with me. She said that it was better than Starbucks because they put sprinkles on their drinks.
We then bought some groceries. My job was to make her a birthday cake and we also took her birthday shopping.
Next, we drove to Northern Central Michigan College, where my son-in-law now teaches. Lily loves to visit her dad at work.
It was so nice seeing his office, classroom and how happy he was after working so many years for his PhD.
Whenever we are traveling, I love to eat at restaurants that are different than what are at home. We ate dinner at a local pizza and sandwich restaurant where I was introduced to 'grinders'.
Grinders are basically Italian subs that are often served alongside pizza. All I can say, is that were delicious!

The next morning, we were awakened early by the appearance of our granddaughter Lily, by our bedside who then got into bed with us and snuggled for a half hour before we all woke up. I must confess, that was one of my favorite moments of our entire trip.
Little Traverse Bay.
The next morning, we decided to set out for the picturesque downtown area of Petoskey, which is consistently rated in the "Top 10 Best Small Towns of America".
While the walk was a short one (3 blocks), we found time to pick dandelions and blow the seeds.
The downtown area is quaint and filled with a variety of shops, restaurants and other businesses. We passed the local park with its gazebo, a lovely church with its tall steeple and gas lights and shop windows being decorated with garlands made of fresh evergreens.
You can read more about our visit to the downtown area in my previous post "A Small Town Visit and Holiday Traditions".
After doing some Christmas shopping the local bookstore, general store and fudge shop, we made our way back home.
While Lily took her nap, my husband and I took a mini-road trip to visit the other small towns close by before getting ready for our 'big date'.
We had a date with our very sweet granddaughter, Lily, while her parents went on their own grown-up date.

Our restaurant of choice was 'Roast & Toast', which I had eaten at the year before on a prior visit to Petoskey. Lily thought that the cups and plates stuck to the outside of the window were pretty cool – the purple coffee cup was her favorite 😉
Lily was a delightful dinner partner.
We had a table located in a little alcove.
It turned out that the seat was perfect for lying on while eating your dinner.
*Believe it or not, I had no problem with Lily lying down eating her dinner. In fact, I thought it was rather cute. But, I would NEVER allow my own kids to do that, which let me to an epiphany that many grandparents experience – your standards you set for your children vs. your grandchildren are completely different, which makes it much easier to be a grandparent than a parent!
The downtown area came alive in the evening with the gas light lit up with their festive greenery and Christmas lights.
The next day, we spent some time at home. I found myself enjoying the view from the living room windows, where the you could just see Little Traverse Bay and Lake Michigan out of the window through the trees.
Wildlife was abundant around the house including brightly colored blue jays, cardinals, black & brown squirrels and deer.
Of course, Flynn, their dog was there to chase those wild animals away 😉
Lily and I spent time playin with her new 'My Little Pony' toy, that squirted out play-doh.
Her papa showed his love for Lily by playing dolls with her for over an hour at the kitchen table.
It was so nice to completely unplug from our busy lives and just sit back and enjoy the simple pleasures. I helped my daughter with her first knitting project and even found myself coloring a page in her new 'adult' coloring book, which was surprisingly enjoyable and relaxing.

After cooking dinner for the family, I set to work making Lily's birthday cake with her help.
She wanted an orange cake with hot pink frosting and sprinkles.
And that is exactly what she got.

After we left the next day for our trip home, I reflected on how fortunate we were to have been able to spend time with our daughter and her precious family. Thankfully, we only have to wait a few more weeks until Christmas until they come to our house for a long visit!

**Thank you for allowing me to share a glimpse with you an important part of my life 🙂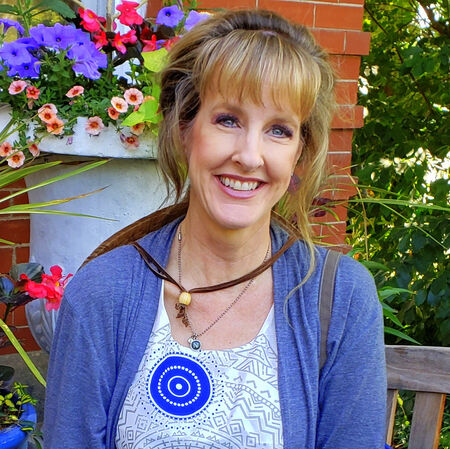 Noelle Johnson, aka, 'AZ Plant Lady' is a author, horticulturist, and landscape consultant who helps people learn how to create, grow, and maintain beautiful desert gardens that thrive in a hot, dry climate. She does this through her
consulting services
, her online class
Desert Gardening 101
, and her monthly membership club,
Through the Garden Gate
. As she likes to tell desert-dwellers, "Gardening in the desert isn't hard, but it is different."
https://www.azplantlady.com/wp-content/uploads/2015/12/FullSizeRender7.jpg
640
480
arizonaplantlady@gmail.com
http://www.azplantlady.com/wp-content/uploads/2018/10/favicon.png
arizonaplantlady@gmail.com
2015-12-07 13:30:00
2020-12-30 11:16:29
A Welcome Visit