Gifts For The Gardener: Fabric Planters, Colorful Watering Wands, and Small Pruners
Today I'm back with more gift ideas for the gardener in your life. As a garden writer and horticulturist, I have the opportunity to view and test many different types of products, free of charge so I can give you my honest review. Some attract my interest right away, while others don't. Those that I like, I try out myself before I recommend them to others.
*This blog post contains affiliate links. If you click through and make a purchase, I may receive a commission (at no additional cost to you). Thanks for your support in this way.*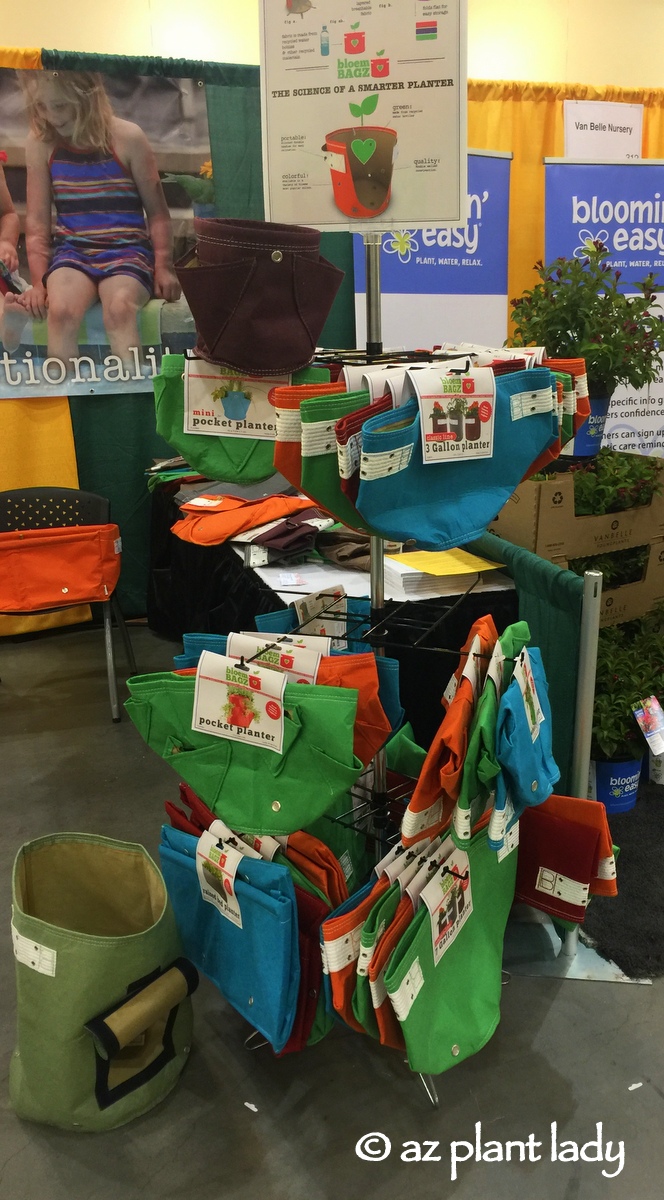 Gift For Gardeners , Bloem Fabric Containers
Fabric Planters are a new concept in pots. They are portable, reusable, washable, and made from recycled water bottles. The colorful choices were what first attracted me to them.
The bags come in a variety of colors and sizes including this rectangular one, which is the perfect size for growing herbs or vegetables. My favorite are the mini-herb planters that you can order here.
Gift For Gardeners, Dramm Watering Wands
Watering Wands – First of all, I like the description of watering wands because they create a visual picture of plants responding to the 'magic' of being watered.
Of course, watering wands aren't new, but the folks at Dramm have put a new spin on irrigating plants by hand with bright colors. They also have a chocolate-brown color option as well.
If you haven't used a watering wand before, they mimic the pattern of rainfall when irrigating plants. This is important since watering straight from a hose tends to result in water running off with little permeating the soil around the roots. Dramm's watering wand slows down the amount of water so that it can reach the roots without disturbing the soil. It also has an off and on lever for convenience.
For those who like color and gardening, this is a great gift idea – I gave a blue one to my daughter for her Michigan garden. To order yours, click here.
Gift For Gardeners, Dramm Spray Nozzle
Spray Nozzle – Keeping with the watering tool theme, there are a variety of ways to water plants and this tool from Dramm takes the standard spray nozzle and kicks it up a notch.
Besides the lovely colors, it comes with nine different spray patterns to fulfill whatever need you may have – from watering the vegetable garden, potted plants, or the lawn. Of course, it usefulness isn't limited to the garden, this spray nozzle has the perfect settings for washing the car, your dog, or whatever else needs a spray of water. Click here to order your own.
Dramm Hand Pruners
Compact Hand Pruners – Whenever I am in the garden, I have a pair of hand pruners with me so that I am always prepared to deadhead faded flowers or prune a wayward branch that I always find.
However, the problem that I frequently encounter is that my pruners don't fit easily into my pocket when I need my hands for something else. As a result, I put my pruners down only to have to search for them later when I forget where I put them.
Dramm has addressed this problem that affects women most often as their pockets are too small to hold standard-sized pruners. Their compact hand pruners are easily held in the palm of your hand and work very well pruning small branches and perennials. What makes happy is that they fit easily in my back jeans pocket. Of course, the pretty colors are also a plus – I have a purple pair. Of all of the colorful gift ideas I've shown you today, this one is my favorite. If you need a great gift idea for the women on your Christmas list (or for yourself), click here to order these pint-sized pruners.
I hope that one or more of these garden tools help you find the perfect gift for those on your list. If you are wanting one of these tools for yourself, feel free to send them the link to this blog post for an easy way to buy you the perfect gift.
Still looking for gift ideas? Come back in a few days for some of my favorite gardening books.
*Disclosure: These products were provided to me free of charge to give my honest review.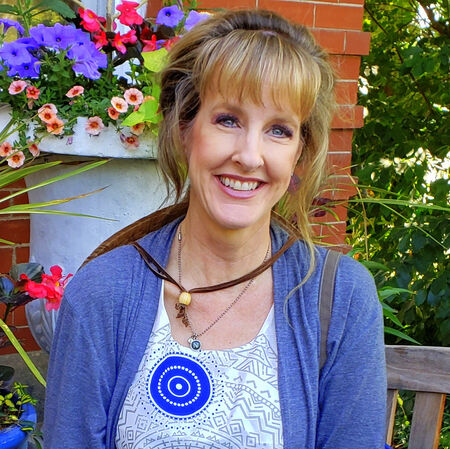 Noelle Johnson, aka, 'AZ Plant Lady' is a author, horticulturist, and landscape consultant who helps people learn how to create, grow, and maintain beautiful desert gardens that thrive in a hot, dry climate. She does this through her
consulting services
, her online class
Desert Gardening 101
, and her monthly membership club,
Through the Garden Gate
. As she likes to tell desert-dwellers, "Gardening in the desert isn't hard, but it is different."
https://www.azplantlady.com/wp-content/uploads/2016/12/Dramm_Corp_Landscape_Watering.jpg
1200
991
arizonaplantlady@gmail.com
http://www.azplantlady.com/wp-content/uploads/2018/10/favicon.png
arizonaplantlady@gmail.com
2016-12-11 21:34:05
2022-10-09 01:34:37
Gifts For The Gardener: Fabric Planters, Colorful Watering Wands, and Small Pruners