My Desert Museum Palo Verde and an Unfortunate Event
For those of you who are familiar with 'Desert Museum' palo verde trees, you know how their stately beauty enhances desert landscapes. The curving branches of this tree are a lovely shade of green, which reaches toward the blue sky creating welcome shade underneath.
I have three of these palo verde trees planted around my landscape, but the one in my back garden is my favorite. Its broad canopy adds welcome relief from the summer sun, and I'm able to grow flowering perennials underneath its branches that otherwise wouldn't survive in full sun.
Two weeks ago, this 'Desert Museum' tree experienced an unfortunate event. It happened around 9 p.m. on a windy day was drawing to a close. I heard a sound that sounded like firecrackers and didn't think much of it, attributing it to kids in the neighborhood.
However, once the next day dawned, my husband called me outside to view the damage to my beloved tree. A massive section had broken off.
I must admit that I was heartsick when I saw what had happened. We had had our tree pruned by an arborist last summer and wasn't expecting any major problems like this one. That being said, the combination of the extra weight on the branches from the flowers as well as the windy conditions of the day before was simply too much for this section of the tree.
The broken branch served to illustrate something that I frequently tell my clients; properly pruned trees are much less susceptible to branches breaking off, but they aren't immune as my tree clearly showed.
Under normal circumstances, I would have been upset about the loss of this major branch, but I felt a bit worse than that since we are hosting a wedding in our backyard in a few weeks and the ceremony was to take place underneath this lovely tree.
The affected branch was pruned back to a couple of smaller branches and the debris removed. Yes, my tree looks quite lopsided, however, 'Desert Museum' palo verde trees grow fairly quickly, and within a year, it should have filled in.
As for the wedding, plans for it take place underneath the tree haven't changed. The small branches will grow more quickly in response to the pruning cut just above them, and I'll probably notice the off-center appearance more than anyone else. It will still serve as a beautiful backdrop.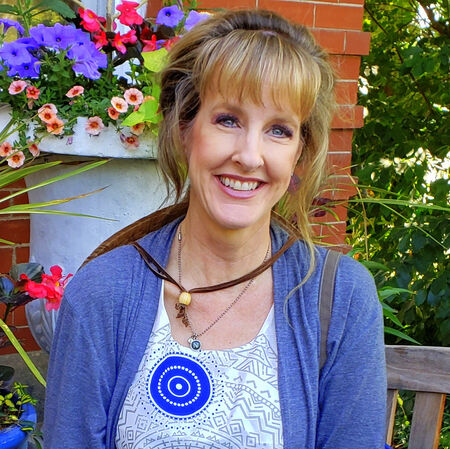 Noelle Johnson, aka, 'AZ Plant Lady' is a author, horticulturist, and landscape consultant who helps people learn how to create, grow, and maintain beautiful desert gardens that thrive in a hot, dry climate. She does this through her
consulting services
, her online class
Desert Gardening 101
, and her monthly membership club,
Through the Garden Gate
. As she likes to tell desert-dwellers, "Gardening in the desert isn't hard, but it is different."
https://www.azplantlady.com/wp-content/uploads/2017/04/Desert_Museum_Palo_Verde_broken_branch-001.jpg
900
1200
arizonaplantlady@gmail.com
http://www.azplantlady.com/wp-content/uploads/2018/10/favicon.png
arizonaplantlady@gmail.com
2017-04-23 06:08:11
2020-12-23 08:48:32
My Desert Museum Palo Verde and an Unfortunate Event