Behind the Scenes at Botanical Interests Seed Company
Disclosure: Some of the links below are affiliate links, meaning, at no additional cost to you, I may earn a commission if you click through and make a purchase.
Have you ever taken a peek behind the scenes? If you have, you know it reveals so much that you never knew. In the past, I've had a look at what goes on in the background in a variety of places including a Kentucky bourbon factory, the Lawry Spice Company, the Wheel of Fortune game show, local television news programs, U.S. Mint, to name a few.
Well, now I can add a visit to a seed company – 'Botanical Interests' to be precise.
Botanical Interests High-Quality Seed Company is most recognized for the beautiful drawings of plants on individual seed packets. But, they are so much more than that.
AZ Plant Lady (me) and my friend and fellow blogger, Teresa Odle of "Gardening in a Drought"
Last month, I toured gardens in the greater Denver area where Botanical Interests also is. We had the unique opportunity to visit their facility and learn all that goes into getting high-quality seeds into hands of gardeners throughout the U.S.
The first floor consists of a large warehouse with floor to ceiling shelves filled with the 600 different varieties of seed. The seed they carry include heirlooms, organics, and open-pollinated flowers, and vegetables.
Imagine a seed warehouse filled with 80 garden bloggers, and you have a pretty good idea of our vision of heaven! I admit it was hard to keep up with the tour as I wanted to read each package of seed we passed by.
Our tour was led by the owner of Botanical Interests herself, Judy Seaborn. She is warm, funny, and passionate. I am so impressed with her attention to detail. From the artistic seed packets to how the seeds are packaged as 'gifts.'
Here are what the seeds are kept in before they are put into individual packets. Seeds like to be kept in a cold, dry area. Not surprisingly, Denver is the perfect location for a seed company.
Seed quality is essential as you want it all to be viable. Unlike many seed companies who have their seed tested by outside companies, Botanical Interests do their own testing to ensure that the seed is up to their high standards.
Can you guess what this is? It is a special machine from Germany with a micro-doser and seed counter. It makes sure that the exact amount of seeds make it into each packet.
Here is a little known fact – many seed companies have a 'vault' where they keep expensive seed to keep it at its peak.
Judy tells the story of when a delivery of seed came in via FedEx. The driver didn't understand why the owner of the company had to sign for the delivery. That was until she told him the small bag of rare tomato seed was worth $10,000.
I love pretty things, which is why I enjoy the beautiful (realistic) artwork that adorns each packet of seeds.
Upstairs is an entire art department made up of several artists who are responsible for the drawings on each packet.
I have a confession to make – I wish that I could create drawings like this. My siblings and I are artistic, but display it in different forms. My sister is good at watercolors, my youngest sister is a sought-after professional photographer, and I show my creative talent in designing gardens.
Our tour wrapped up too quickly, but we each carried a gift of seeds to take home to our gardens.
I buy seed from Botanical Interests and have done so for years. I encourage you to do so as well as you will have a garden full of beautiful plants.
Click below to learn more…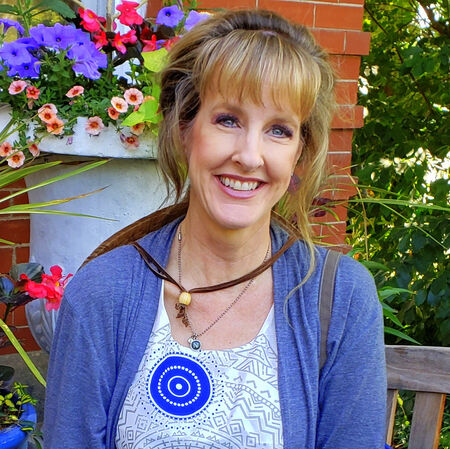 Noelle Johnson, aka, 'AZ Plant Lady' is a author, horticulturist, and landscape consultant who helps people learn how to create, grow, and maintain beautiful desert gardens that thrive in a hot, dry climate. She does this through her
consulting services
, her online class
Desert Gardening 101
, and her monthly membership club,
Through the Garden Gate
. As she likes to tell desert-dwellers, "Gardening in the desert isn't hard, but it is different."
https://www.azplantlady.com/wp-content/uploads/2019/07/Botanical-Interests-Seed-Noelle-Johnson-AZ-Plant-Lady-Teresa-Odle.jpg
800
558
arizonaplantlady@gmail.com
http://www.azplantlady.com/wp-content/uploads/2018/10/favicon.png
arizonaplantlady@gmail.com
2019-07-02 07:29:07
2020-12-16 06:50:18
Behind the Scenes at Botanical Interests Seed Company