A few weeks ago, I had the opportunity to take another photo of a landscape I passed by in a neighborhood where I had just finished up a landscape consultation.
Sadly, I often see examples of truly 'interesting' or should I say 'bad' pruning. I drove by this landscape and then made a U-turn so that I could take a quick photo…
Shrub pruning
I don't know about you, but these Texas sage shrubs look like mushrooms, don't you think?
Sadly, pruning these beautiful flowering shrubs this way robs them of their flowers, increases maintenance, creates dead wood, and shortens their life.
While there are quite a few shrubs that take well to repeated formal pruning – doing this to flowering shrubs should be avoided.
I must admit that I have seen Texas sage and other flowering shrubs pruned into many different shapes…
But, let me be frank – shrubs aren't meant to be cupcakes, frisbees, or gumdrops
Here are just a few reasons why…
It removes the leaves needed for the shrub to make energy for itself
Excessive pruning actually makes your shrubs grow faster, which equals MORE maintenance
Shrubs pruned often require more water as they constantly work to replace foliage lost
Continued shearing will shorten the lifespan of your shrubs
Green 'blobs' are ugly compared to beautiful flowering shrubs
If you are tired of the time and money it takes to maintain flowering shrubs the 'wrong' way. I invite you to join me in my online shrub pruning workshop where I will teach you the right way to prune.
Imagine your outdoor space filled with beautiful, flowering shrubs instead of green 'balls'. Believe it or not, the shrubs in the photo above are the SAME plant – they have just been maintained differently. The one on the left takes much more money and time and the other thrives with pruning once (or twice) a year.
In my online class, I show you how to work with your landscaper or how you can take care of your shrubs yourself. Got 'green balls' already in your landscape? I'll teach you how to rejuvenate them and the best time of year to do it.
So, ditch the 'green blobs' in your yard and learn how to prune with confidence – it's much easier than you think. Learn more here and what students have to say about the class.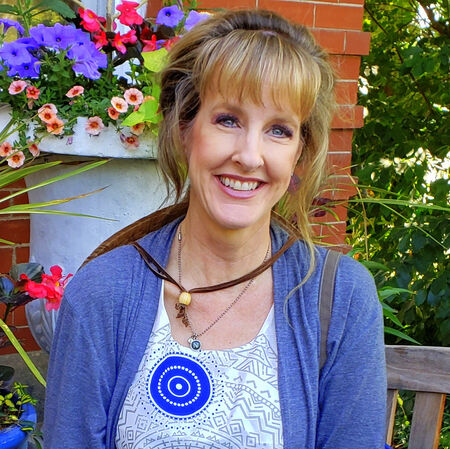 Noelle Johnson, aka, 'AZ Plant Lady' is a author, horticulturist, and landscape consultant who helps people learn how to create, grow, and maintain beautiful desert gardens that thrive in a hot, dry climate. She does this through her
consulting services
, her online class
Desert Gardening 101
, and her monthly membership club,
Through the Garden Gate
. As she likes to tell desert-dwellers, "Gardening in the desert isn't hard, but it is different."
https://www.azplantlady.com/wp-content/uploads/2013/07/IMG_1844.jpg
480
640
arizonaplantlady@gmail.com
http://www.azplantlady.com/wp-content/uploads/2018/10/favicon.png
arizonaplantlady@gmail.com
2021-07-20 19:15:00
2022-09-11 06:58:52
Shrubs or Mushrooms?