Easy Garden Project: Create a Hummingbird Haven in a Container
Photo: Anna's Hummingbird sitting in front of my kitchen window.
Hummingbirds are arguably the most popular birds in our gardens. It's not unusual to find hummingbird feeders hanging, enticing these flying jewels to come and drink of the sweet sugar water.
Of course, there are a large number of plants that promise to lure hummingbirds into your outdoor spaces as well so that you can sit and enjoy their antics.
But, what if you don't have much space for gardening or maybe you simply want to create a special place for hummingbirds to visit.
Well, a container hummingbird garden may be just the solution for you.
I am very fortunate to have hummingbirds in my Arizona garden throughout the entire year. Early last year, I decided to create my own hummingbird haven in some old plastic pots. I gave them each a new coat of paint and got started.
My son and dog, Polly, came out to help me add the new plants.
At first, the plants looked rather small and straggly. But, I knew that it would only a matter of a few months and they would fill out and look great.
It's been about 20 months since I planted my hummingbird containers and I am treated to the view of these tiny birds sipping from the flowers with their long tongues.
I created a short video to show people what my garden looks like now and how they can create their own hummingbird haven with only a container. I hope you enjoy it.
For a list of plants that I used in my containers, click here.
**What are your favorite plants that you use to attract hummingbirds?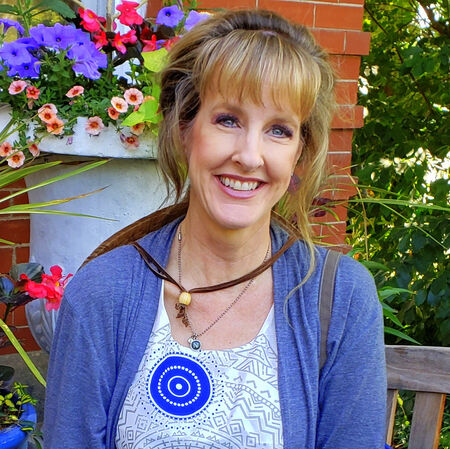 Noelle Johnson, aka, 'AZ Plant Lady' is a author, horticulturist, and landscape consultant who helps people learn how to create, grow, and maintain beautiful desert gardens that thrive in a hot, dry climate. She does this through her
consulting services
, her online class
Desert Gardening 101
, and her monthly membership club,
Through the Garden Gate
. As she likes to tell desert-dwellers, "Gardening in the desert isn't hard, but it is different."
https://www.azplantlady.com/wp-content/uploads/2016/10/Anna27s_hummingbird_Arizona-2.jpg
426
640
arizonaplantlady@gmail.com
http://www.azplantlady.com/wp-content/uploads/2018/10/favicon.png
arizonaplantlady@gmail.com
2016-10-13 12:30:00
2022-10-09 02:34:40
Easy Garden Project: Create a Hummingbird Haven in a Container