A Broken Leg and a Vegetable Garden
*This blog post contains affiliate links. If you click through and make a purchase, I may receive a commission (at no additional cost to you). Thanks for your support in this way.*
This is what my mother's vegetable garden looks like in the middle of winter.
She works hard at growing a variety of vegetables in her two raised beds. On Wednesday nights, we all gather for dinner at her house and get to enjoy many of the delicious vegetables straight from her garden.
Sadly, her plans for this season's vegetable garden faced a serious setback.
My mother fell and broke her leg while cooking dinner with my youngest daughter. Both bones in her lower leg suffered multiple fractures, and a metal rod had to be inserted down into her tibia.
Understandably, she cannot put any weight on her foot for at least two months. So, while she works hard at physical therapy to gain as much independence as she can – we decided to help out with her garden.
My kids, along with my nephews, were eager to help with Grandma's garden. We stopped by the nursery to pick up broccoli, cauliflower, kale, and leaf lettuce transplants while I brought some carrot and radish seeds from home.
Lucky for us, she had already amended her soil with one of my favorite soil amendments – used coffee grounds (from Starbucks). I added some of my favorite organic vegetable fertilizer for the garden, and we were ready to start planting.
I instructed the kids on where and how to plant the vegetable transplants in staggered rows.
My sister was also watching us and even stepped in to help out, despite the fact that she never gardens.
The kids were eager to help out their grandmother, and we all enjoyed out time out in the garden.
I took a few photos to bring back to her at the rehabilitation facility where she is recuperating, to show her what her grandkids had done for her.
My mother is doing well and is working hard at her daily physical therapy sessions so that she can get home as soon as possible. We visit her daily, and her room has pictures drawn by her grandchildren and cards from friends and family.
On our most recent visit, my grandson discovered the delights of pushing around his grandpa using great-grandma's wheelchair. His smile and laughter brightened everyone's day.
Meanwhile, back at the vegetable garden.
I came back to check on the newly planted vegetables. Most were doing quite well, but I did see a few plants with telltale holes in their leaves.
I discovered the culprit nearby. Cutworms are caterpillars that eat holes in leafy vegetables as well as 'cut' off young vegetable transplants at their base.
The cutworms did kill some of the newly transplanted broccoli, but most of the leafy greens were fine other than a few holes in the leaves.
I brought my favorite organic pesticide, BT (Bacillus thuringiensis), which kills the caterpillars. I like to use Safer Brand 5163 Caterpillar Killer II Concentrate, 16 oz in my own garden, which helps keep the caterpillars at bay.
I sprayed all the vegetables, taking care to spray both top and underneath the leaves.
BT can be reapplied every 7 – 10 days until the caterpillars are gone.
**Note; it can be hard to find BT in your local big box store or even some nurseries. However, you can find it offered online from garden supply companies and Amazon (affiliate link).
Have you planted any vegetables this season? What are your favorites?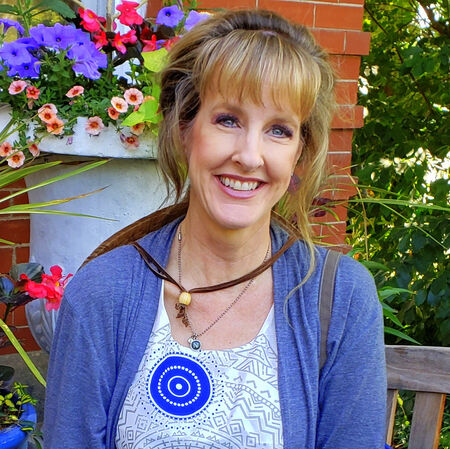 Noelle Johnson, aka, 'AZ Plant Lady' is a author, horticulturist, and landscape consultant who helps people learn how to create, grow, and maintain beautiful desert gardens that thrive in a hot, dry climate. She does this through her
consulting services
, her online class
Desert Gardening 101
, and her monthly membership club,
Through the Garden Gate
. As she likes to tell desert-dwellers, "Gardening in the desert isn't hard, but it is different."
https://www.azplantlady.com/wp-content/uploads/2016/10/vegetable_garden_raised_bed_flood_irrigated_lot.jpg
473
640
arizonaplantlady@gmail.com
http://www.azplantlady.com/wp-content/uploads/2018/10/favicon.png
arizonaplantlady@gmail.com
2016-10-19 05:16:00
2020-12-25 10:32:04
A Broken Leg and a Vegetable Garden