AZ Plant Lady's Must-Have Gardening Gifts for the Desert Gardener
Thoughtful Gardening Gifts: Ten Must-Have Items
I love to spend time out in the garden, but it may surprise you to learn that I don't have a garden shed full of tools, fertilizer, and other gardening items.
Full Disclosure: I USED to! As a garden influencer, companies send me their newest tools and fertilizers in hopes that I will recommend them to my followers. As a result, my garage was overflowing with so much stuff!
Simplifying the Essentials: Gardening Gifts That Made the Cut
And you know what? I found that I only need a few must-have items that make great gardening gifts. As a result, my shed is much cleaner with only my go-to items that I use in the garden.
With the holidays fast approaching, I'm here to help you make your gift list easier with seven items that I use for my own desert garden. Perhaps you'll find some helpful gift ideas or items to add to your own wish list!
*Disclosure: Some of the links below are affiliate links, meaning, at no additional cost to you, I may earn a commission if you click through and make a purchase.
My Book, Dry Climate Gardening
I wrote this book for the desert gardener in mind as an all-inclusive guide. Gardening in the desert is different than other regions and it's easy to get overwhelmed if you don't know the right way. In Dry Climate Gardening, I break down what you need to know in easy-to-understand steps. And you'll enjoy a beautiful garden that thrives in a hot, arid climate.
Garden Gloves That Combine Comfort and Functionality
I often use my bare hands when I work in the vegetable garden and with my container plants. Most garden gloves are bulky garden gloves that make it hard to handle smaller planting tasks. That's why I love my new Foxglove Original Garden Gloves. They keep my hands clean yet allow me to 'feel' what I'm doing when I handle plants or plant seeds. Of course, I love that they come in gorgeous colors – I have a pair of periwinkle blue.
Conquer Weeds with Ease: The CobraHead Hand Weeder
Got weeds? Okay, who doesn't? Three years ago, I was introduced to the CobraHead Hand Weeder and I love it! This tool is unique as it's easy to use and works well at removing weeds. The handle is made from recycled plastic, and the blade is made of forged steel. Its curved shape is ergonomic, and it really does make weed removal so much easier. I use it for weeds that sprout up in the garden as well as in my vegetable garden. There are several sizes – I use the 'mini' and the long-handled ones.
Pocket-Sized Pruners for Precision: Dramm Compact Hand Pruners
Here is the tool that I use most often in my garden, as it's always on hand when I need to do smaller pruning tasks. These Compact Hand Pruners FIT IN MY POCKET, which means that I can put them in my back pocket whenever I need to use both hands for other garden tasks. How many times do you lay down hand pruners only to forget where you put them? Dramm makes great garden products, and their hand pruners are sharp and work well for cutting stems up to 1/4″ in diameter. I love that they come in a variety of bright colors – I have the purple ones!
Effortless Clean-Up: The Garden Clean-Up Canvas Tarp
Here is a new product that I used for the first time this year. I like to prune, but I hate having to clean up afterward. I was asked to test out this Garden Clean-Up Canvas Tarp, and afterward, I was hooked! The tarp is relatively large and sturdy. It lays flat, and you put your garden clippings on it (branches, lawn clippings, etc.). Once you finish, you grasp the corners with their green rubber handles and haul them to the curb (or trash can). I'm not the only one happy it – my husband is too, as he doesn't have to clean up after me once I've finished pruning.
Stylish and Functional Readers for Garden Enthusiasts
Whether I need to read the tiny print on a packet of seeds or identify a bug, I rely on my readers. I can't see much without them. So, if I have to wear glasses, I want them to be colorful or have a pretty floral pattern. I love these Classic Floral Readers, which come in three pairs cause, let's face it – they can be misplaced. I love the compliments that I get on my glasses, and I'm sure you'll love these, too.
Versatile Hand Transplanter and Shovel: Ergonomic Aluminum Hand Tool
My mother introduced me to this useful tool on my shelf several years ago. Soon after, I ditched all my other hand shovels because this one was far superior. The narrow shape of this Ergonomic Alumunium Hand Transplanter/Shovel makes it great for adding flowering annuals into pots. I also use it in my vegetable garden for transplants, as well as creating furrows for seeds. Another bonus is that its handle is comfortable on your wrist and comes in other bright colors – I have a blue one.
Houseplant Book as Gardening Gift: Create a Garden Indoors
Houseplants bring joy to your indoor spaces. It doesn't matter how hot it gets outside as they enjoy the air-conditioned comforts of your home. There are so many different houseplants in all shapes and sizes. To get the most joy from your indoor garden, Plantopedia will guide you in the selection and how to care for your houseplants. A bonus is that it makes a beautiful coffee table book, you'll want to display.
Vegetable Garden Garden Pest Handbook
I enjoy growing vegetables in my garden, but I don't like it when pests cause problems. The Vegetable Garden Pest Handbook will guide you to help identify what unwelcome pests are eating your vegetables and how to treat them naturally. The author, Susan Mulvihill, has years of experience growing vegetables and has invaluable tips to share. I also recommend checking out her second book, The Vegetable Garden Problem Solver Handbook, which covers plant disease and other common problems and their solutions in the vegetable garden.
My Stylish and Functional Travel Companion: Baggallini Crossbody Purse with RFID
I love to travel, and much of that involves garden travel. One of my go-to items that I bring with me is my Baggallini Journey Crossbody Purse. I like to carry a smaller purse when I'm on the road, and this one has served me well during many travels! Despite its compact size, I'm amazed at how much it fits – a phone, sunglasses, reading glasses, chapstick, tissues, a pen, business cards, and a granola bar. I like that it has slots for my driver's license and debit/credit cards as well as a zipper pouch for money – it rids you of the need to bring a separate wallet. This is a well-made product, and I am a huge fan of Baggallini products! It comes in a variety of colors.
Explore More Gardening Gifts
I hope that my must-have list inspires you. I use all of these products and highly recommend them. Hopefully, you will find inspiration as to what to gift to yourself or buy for friends and family.
**Need MORE ideas? Check out my store page on Amazon where I have more garden-themed items for you or a loved one!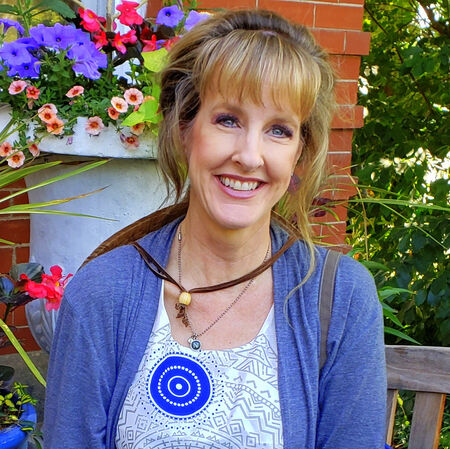 Noelle Johnson, aka, 'AZ Plant Lady' is a author, horticulturist, and landscape consultant who helps people learn how to create, grow, and maintain beautiful desert gardens that thrive in a hot, dry climate. She does this through her
consulting services
, her online class
Desert Gardening 101
, and her monthly membership club,
Through the Garden Gate
. As she likes to tell desert-dwellers, "Gardening in the desert isn't hard, but it is different."
https://www.azplantlady.com/wp-content/uploads/2019/11/Noelle-AZ-Plant-Lady-Tucson-Nursery-.jpeg
962
853
arizonaplantlady@gmail.com
http://www.azplantlady.com/wp-content/uploads/2018/10/favicon.png
arizonaplantlady@gmail.com
2023-12-04 11:54:05
2023-12-05 16:04:46
AZ Plant Lady's Must-Have Gardening Gifts for the Desert Gardener