Baja Fairy Duster: Unique and Red
Baja Fairy Duster is Hummingbird Food in the Native Garden
Baja fairy duster (Calliandra californica) is a must-have for the desert garden. There is so much to love about this shrub.
My favorite attribute is that it flowers off and on all year. Its red flowers are shaped like miniature feather dusters. Also, this plant attracts hummingbirds, is low-maintenance, drought tolerant and great by swimming pools because of its low litter.
Baja fairy duster has a vibrant red flower, which is often a color missing in the desert plant palette. The majority of flowering occurs spring through fall, but some flowering can occur in areas that experience mild winters.
It is native to Baja California, Mexico and is also called red fairy duster by some. It is evergreen to 20 degrees F. During some unusually cold winters when temperatures dropped into the high teens, I have had some killed to the ground, but they quickly grew back from their roots.
Landscape Uses for the Red Blooming Shrub
This shrub grows to approximately 4 – 5 ft. High and wide, depending on how much you prune it, so allow plenty of room for it to develop.
It makes a lovely screening shrub, either in front of a wall or blocking pool equipment, etc. It also serves as a colorful background shrub for smaller perennials such as damianita, blackfoot daisy, Parry's penstemon, gold or purple lantana and desert marigold.
Baja fairy duster can take full sun and reflected heat but can also grow in light shade. It is not particular about soil as long as it is well-drained.
Baja fairy duster in the middle of a desert landscape, flanked by desert spoon to the left and 'Torch Glow' bougainvillea to the right. Red yucca is in the foreground.
Baja Fairy Duster Maintenance
As I mentioned before, this is a very low-maintenance shrub. Some people shear this shrub, which I DO NOT recommend. This removes most of the flowers and takes away from the natural shape of this shrub. However, it's size can be controlled with proper pruning. Pruning should be done in late spring and should be performed with hand-pruners, NOT hedge clippers.
Baja fairy duster does require regular irrigation until established but then is relatively drought-tolerant. However, proper watering is needed for it to look its best and flower regularly, which is what I do.
Other than adding compost to the planting hole, no other amendments or fertilizer is needed. Most native desert plants have been adapted to growing in our nutrient deficient soils and do best when left alone in terms of fertilizing. I tell my clients to fertilize only if the plant shows symptoms of a nutrient deficiency.
So, go to your local plant nursery and get some of these beautiful shrubs for your garden. Then, while you sit and enjoy its beauty, you can debate what you love most about it….the beautiful year-round flowers, the hummingbirds it attracts, it's low-maintenance, or come up with your reasons.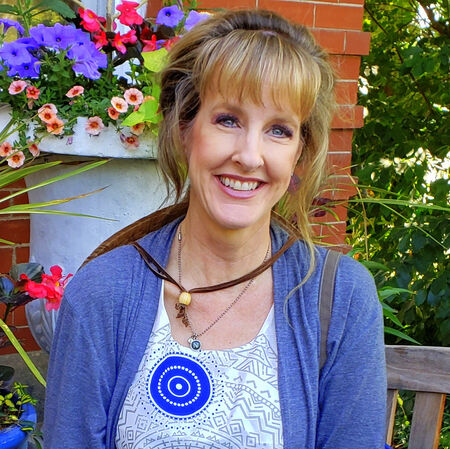 Noelle Johnson, aka, 'AZ Plant Lady' is a author, horticulturist, and landscape consultant who helps people learn how to create, grow, and maintain beautiful desert gardens that thrive in a hot, dry climate. She does this through her
consulting services
, her online class
Desert Gardening 101
, and her monthly membership club,
Through the Garden Gate
. As she likes to tell desert-dwellers, "Gardening in the desert isn't hard, but it is different."
https://www.azplantlady.com/wp-content/uploads/2009/10/Baja_Fairy_Duster_Calliandra_californica.jpg
426
640
arizonaplantlady@gmail.com
http://www.azplantlady.com/wp-content/uploads/2018/10/favicon.png
arizonaplantlady@gmail.com
2009-10-13 21:22:00
2023-09-18 14:36:10
Baja Fairy Duster: Unique and Red