What Plant Where? Beautiful Plant Combinations
Discover Stunning Plant Combinations
Do you ever wonder what plants look good together?  Below are pictures of some of my favorite plant combinations along with some general guidelines that I follow when designing a garden. Keep in mind that planting similar plants together which require similar water needs makes it easier to maintain a landscape.
Color Harmony in Plant Combinations
Sometimes red and pink colors always complement each other. Introducing yellow flowering plants provide a high color contrast that brings out the red and pink colors.  Above is a golf course landscape that I planted with Valentine shrub (Eremophila 'Valentine'), Parry's penstemon (Penstemon parryi) and desert marigold (Baileya multiradiata) against the backdrop of foothill palo verde trees.
Parry's agave (Agave parryi) with purple trailing lantana (Lantana montevidensis)
Succulent and Perennial Pairings
Also, succulents paired with perennials almost always complement each other with their contrasting shades of green and textures.  Other recommended succulent and perennial pairings include desert spoon (Dasylirion wheeleri) alongside black dalea (Dalea frutescens), prickly pear species with penstemon or try octopus agave (Agave vilmoriniana) with purple or white trailing lantana.
Autumn Sage (Salvia greggii 'Red')
Emphasizing Colors with a White Flower Contrast
Blackfoot Daisy (Melampodium leucanthum)
I use plants with white flowers as a backdrop for plants with red, pink and purple flowers; I like the way the white flowers emphasize the other colors.
Using the Color Wheel for Plant Combinations
'Rio Bravo' Sage (Leucophyllum langmaniae) & Red Bird-of-Paradise (Caesalpinia pulcherrima)
Most of the time the pairing of purple flowering plants with those that have orange flowers always looks great.  When deciding what colors look good when paired together, it helps to look at a color wheel. In general, the colors that are opposite each other look great when paired together because their colors contrast so well. Other orange, purple plant combinations to try are cape honeysuckle (Tecomaria capensis) with (Leucophyllum species), or Mexican honeysuckle (Justicia spicigera) with purple lantana. 
The Power of Yellow Flowering Plants
Angelita daisy (Tetraneuris acaulis) and parry's penstemon (Penstemon parryi)
Also, I believe that any garden looks better with some yellow flowering plants. As I mentioned earlier, the color yellow makes the other plants look better, (think of the color wheel). I have had clients that have said they do not like yellow until I show them how much better their other plants look when we introduce just a few yellow flowering plants to their landscape and they quickly change their mind.
Yellow Bells (Tecoma stans stans)
Large Shrub Plant Combinations
Bougainvillea 'Barbara Karst'
I often recommend the following for those who are looking for large shrub combinations. Okay, I realize that many people either love or hate bougainvillea. Personally, I love them.  I have two bougainvillea and since I don't have a swimming pool, so I am not bothered by their litter. Their beautiful and vibrant colors are amazing.
Timing Matters in Plant Pairings
I pair my bougainvillea with yellow bell shrubs.  Their colors contrast nicely, and they screen out the back wall of my garden. I give them plenty of room to grow, and they produce beautiful flowers spring through fall. If you do have a swimming pool and don't like bougainvillea, how about trying orange jubilee (Tecoma hybrid 'Orange Jubilee') and Texas Sage (Leucophyllum frutescens) together?
Weber's agave (Agave weberi) and purple trailing lantana
I have just one more tip – if you want to pair flowering plants together to enjoy the contrasting colors, make sure that they bloom at the same time of year. It is so easy to visit the plant nursery and see the pretty photos of flowers on the different plants and pick what ones you think will look great together only to discover later that one flower in the fall while the other blooms in spring and so you never see their flowers at the same time.
So, visit your local nursery and try some of the suggested plant combinations or see what beautiful plant pairings you come up with for your garden.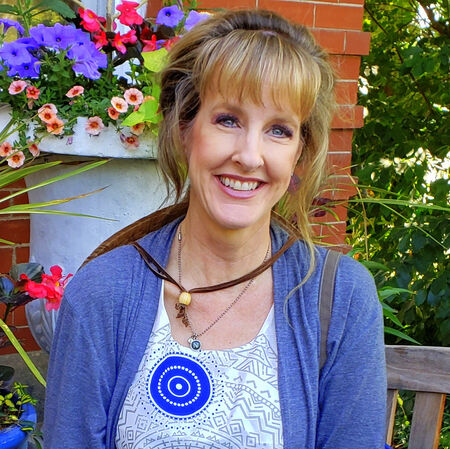 Noelle Johnson, aka, 'AZ Plant Lady' is a author, horticulturist, and landscape consultant who helps people learn how to create, grow, and maintain beautiful desert gardens that thrive in a hot, dry climate. She does this through her
consulting services
, her online class
Desert Gardening 101
, and her monthly membership club,
Through the Garden Gate
. As she likes to tell desert-dwellers, "Gardening in the desert isn't hard, but it is different."
https://www.azplantlady.com/wp-content/uploads/2009/10/colorful_drought_tolerant_landscape_xeriscapeMar162C20042C10-02AM.jpg
439
640
arizonaplantlady@gmail.com
http://www.azplantlady.com/wp-content/uploads/2018/10/favicon.png
arizonaplantlady@gmail.com
2009-10-09 04:28:00
2023-09-18 16:16:00
What Plant Where? Beautiful Plant Combinations