A Vegetable Garden…..Completed!
Well as promised, this is the last installment of the creation of our vegetable garden. The journey has been quite a bit longer then we had anticipated due to some unexpected interruptions….a dead car battery & a broken arm.
Now we had all of our materials and my husband was going to get started on cutting wood and creating the fencing for our new vegetable garden. All along, I had a picture in my mind of how nice our little fence would look and I was anxious to plant my seeds. To be honest, I was getting tired of spending my evenings just staring at pictures of corn, cucumbers, watermelon and sunflowers on my seed packets. I wanted them in the ground so I could stare at real vegetables and fruit.
I had our whole afternoon planned out so we could finish our garden, when the phone rang….
Our oldest daughter had fallen down the stairs at her apartment complex and had broken both of her feet. We rushed to be with her at the hospital. It turns out that she broke her left ankle and her right foot. Needless to say, it was going to be very difficult for her to get around.
And so, two days later we were all gathered out in the garden again and started working on the fencing. My oldest daughter and her husband came out to visit and our youngest kids were so anxious to see her because they had been so worried about her feet.
My daughter is able to use a wheelchair and crutches to get around, but must stay off her feet as much as possible. She cannot drive for 6 weeks, so has to rely on her husband and family to drive her to and from school where she teaches.
It was a perfect day….beautiful weather, time to finish the garden, and all of my kids under one roof for at least a little while. My husband started to put the fence together with help from the kids.
The fence went up quite quickly and I could hardly wait to get inside and start planting. First, I planted a tomato plant.
Then it was time to deconstruct our Children's Flower Garden and take the surviving flowers and plant them in our new garden.
Geraniums typically do not survive our hot summers, and are treated as winter annuals. I have some examples of them surviving the summer and so we will see how they will do in their new location.
Now the kids and I were ready to plant our seeds.
Our third oldest daughter, is most excited about planting watermelon seeds.
My son had fun planting corn, which is a great plant to grow because they germinate quickly and their seeds are large and easy for a child to plant.
We are planting two separate crops of pumpkin – one right now, and the other later this summer.
I could hardly believe that we had FINALLY finished. That evening, I just sat outside by our new garden, just feeling so content and happy that all was finished.
Now, we wait for our seeds to sprout….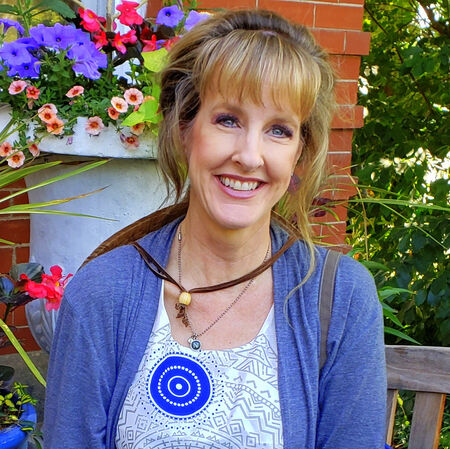 Noelle Johnson, aka, 'AZ Plant Lady' is a author, horticulturist, and landscape consultant who helps people learn how to create, grow, and maintain beautiful desert gardens that thrive in a hot, dry climate. She does this through her
consulting services
, her online class
Desert Gardening 101
, and her monthly membership club,
Through the Garden Gate
. As she likes to tell desert-dwellers, "Gardening in the desert isn't hard, but it is different."
https://www.azplantlady.com/wp-content/uploads/2010/03/DSC_0006.jpg
640
588
arizonaplantlady@gmail.com
http://www.azplantlady.com/wp-content/uploads/2018/10/favicon.png
arizonaplantlady@gmail.com
2010-03-31 17:35:00
2021-02-27 02:40:17
A Vegetable Garden…..Completed!