A Vegetable Garden Interrupted….Again
In yesterday's post, I am sure that I left you all on the edge of your seats, waiting to see how we fared after our van, which was fully loaded with supplies for our new vegetable garden, wouldn't start in the parking lot of our local big box store.
It turned out that it was a dead battery, which was easy for my husband to replace, but it took up the rest of our afternoon – so we did not get any work done on our garden.
The next morning found us up, bright and early, eager to begin work on our garden. We had already dug the existing soil to a depth of 1 ft., breaking up large clumps and raking it smooth. Then we, (meaning my husband), began to add the bagged garden soil, compost and manure to the existing soil.
You know what says love to me? A wonderful husband who spreads manure for your new garden without complaining 😉
Then it was time to go back to the big box store to buy the wood we needed in order to make the raised planter and the fence.
Why did we have to build a fence, you may ask?
Well, there are two reasons, and their names are Tobey and Missy.
On our way to the big box store, we dropped two of children off at their weekly Chinese school. Our three youngest children were adopted from China and they are taking Chinese lessons.
Now, we had some ideas of what we wanted to use to make a fence. But, you know the feeling you get when you are standing in the aisle of your local big box store, faced with multiple choices and all of them have their merits? Well, that was our problem. There were so many choices and we had to spend some extra time figuring out which choice would be best for keeping the dogs out, would be attractive and kind to our budget.
Well, we did make our choice and had a lot of wood cut and ready to take home. As we headed to the checkout, we looked at our watches and realized that our kids had gotten out of school 10 minutes ago. So, I left my husband at the checkout, sped as quickly as I could, without getting pulled over, to their school – I was 20 minutes late and felt like an awful parent.
I went back to the big box store and picked up my husband, and we got all of the wood home and stacked on the patio. The next morning, we woke up to pouring rain…another interruption.
The next day, I had a landscape consultation in the morning, but I was excited to get back to working on our vegetable garden in the afternoon. As I was on my way home from the consult, I got a call from my husband saying that my son may have broken his arm. So, instead of working in the garden, we spent the afternoon in the orthopedist's office. The doctor is not positive if his arm was broken or not, so my son has to wear a brace for a couple of weeks and then will get another x-ray. *Thank you for your kind comments for my son.
That was the third interruption for those of you who are keeping count, as I am sure most of you are 😉 I was beginning to think that maybe we were not meant to have a vegetable garden. **I apologize for the lack of pictures, but we had not accomplished enough at this point to take pictures of 🙂
Tomorrow, is the last installment of "A Vegetable Garden Interrupted" and yes, there is one more interruption to come….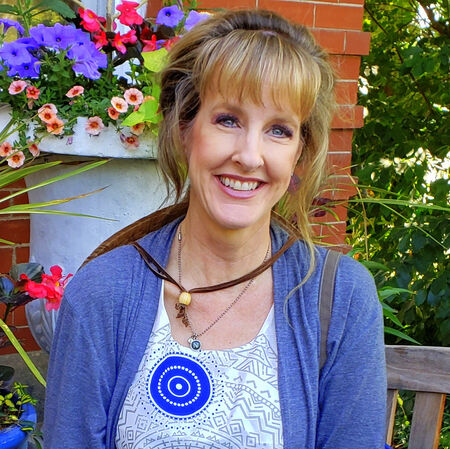 Noelle Johnson, aka, 'AZ Plant Lady' is a author, horticulturist, and landscape consultant who helps people learn how to create, grow, and maintain beautiful desert gardens that thrive in a hot, dry climate. She does this through her
consulting services
, her online class
Desert Gardening 101
, and her monthly membership club,
Through the Garden Gate
. As she likes to tell desert-dwellers, "Gardening in the desert isn't hard, but it is different."
https://www.azplantlady.com/wp-content/uploads/2010/03/DSC03155.jpg
640
452
arizonaplantlady@gmail.com
http://www.azplantlady.com/wp-content/uploads/2018/10/favicon.png
arizonaplantlady@gmail.com
2010-03-30 16:52:00
2021-02-27 02:46:01
A Vegetable Garden Interrupted….Again