I am very blessed to have my mother and my sister live very close to me. However, this was not always so. Twenty-four years ago, I moved to Arizona from California as a new bride. The rest of my family remained in California. Of course, there were many visits back and forth. But I never really knew how wonderful it could be to have them living close by. Until about 3 years ago.
My sister and her family along with my mother purchased Double S Farms just over a year ago and so began a weekly tradition of us having dinner over there once a week. I always look forward to this day because for one, I don't have to cook dinner – but more importantly, it is a wonderful time of visiting with my mom and sister.
With our beautiful weather, we have recently been eating outside in the backyard, surrounded by their garden full of flowers, the vegetables, the fruit trees and some feathered visitors.
Each week, as soon as we drive up, I love to check to see how the fruit trees are doing in the front garden. It looks like the peaches will soon be ready…
My son is always the first to reach the front door and upon entering the house, he is promptly wrestled to the floor by his two little cousins (Little Farmer and Littlest Farmer).
Each week, my mom (Pastor Farmer) always cooks something new for us to try along with fresh-baked bread. We love to eat outside and enjoy the sunset and our food.
Beautiful weather
Then it is time for the kids to play and the adults to sit back and relax in the garden.
Of course, there are usually new vegetables to check out….
As well as seeing how the apples are growing on the trees….
The kids love to play as well on the cool, green grass.
Beautiful weather
About this time, the newest residents of Double S Farms come out of their chicken coop to come and visit.
Ramona is the first to come out to visit.
Followed by Flo.
By the way, did you know that chickens like macaroni & cheese? Well, these chickens do…
Especially Lucy.
We enjoy watching all of the chickens and their antics. But, our favorite is Effie.
Now, Effie will not win any chicken beauty contest. She is decidedly awkward looking and has fluffy cheeks. But, it is her personality that is so endearing. She is very friendly and lets us all hold and pet her – even the kids.
Effie is not camera shy, like Flo can be and the other day, she hopped onto my sister's (Chicken Farmer), lap and promptly lay her head down and fell asleep.
Not to be outdone by some chickens, Double S Farm's resident hummingbird, Jose, makes an appearance as we eat our dinner.
The sun is setting and it is time to go home.
I hope you have enjoyed our evening visit to Double S Farms.
Good Night….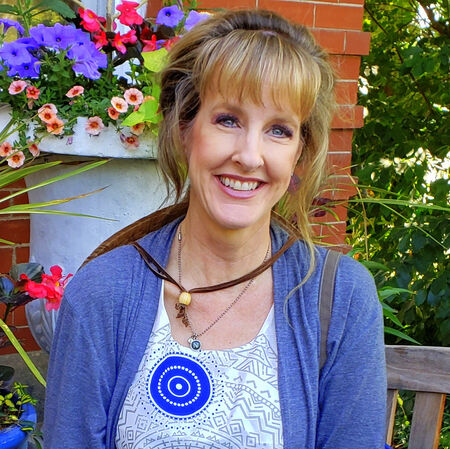 Noelle Johnson, aka, 'AZ Plant Lady' is a author, horticulturist, and landscape consultant who helps people learn how to create, grow, and maintain beautiful desert gardens that thrive in a hot, dry climate. She does this through her
consulting services
, her online class
Desert Gardening 101
, and her monthly membership club,
Through the Garden Gate
. As she likes to tell desert-dwellers, "Gardening in the desert isn't hard, but it is different."
https://www.azplantlady.com/wp-content/uploads/2010/05/DSC03390.jpg
640
480
arizonaplantlady@gmail.com
http://www.azplantlady.com/wp-content/uploads/2018/10/favicon.png
arizonaplantlady@gmail.com
2010-05-12 18:29:00
2021-02-24 07:26:16
Evenings in the Garden….