Vibrant blooms, Annual Vinca (Catharanthus roseus)
One of my favorite summer annuals is vinca.
Stop by any nursery this time of year, and you will find flats full of their vibrant blooms, and there are many different colors available.
From purples and pinks to bright reds.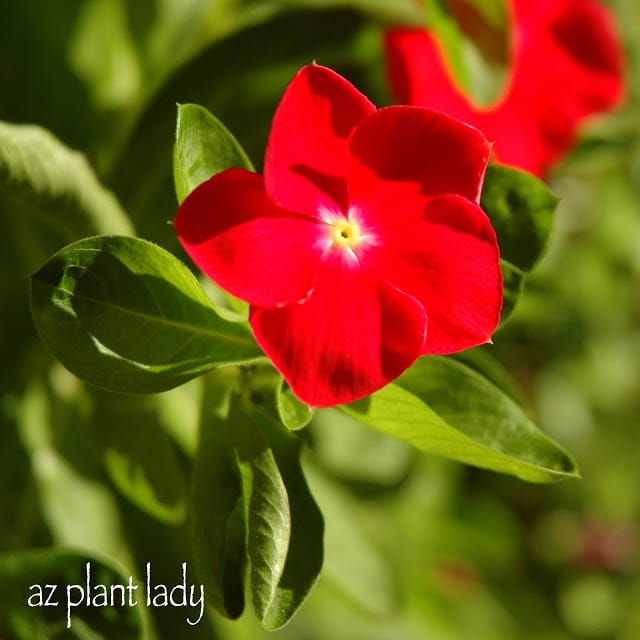 Vinca works excellent in containers or when planted in the ground. They prefer well-drained soil in a warm, sunny area.
This warm-season annual enjoys regular watering and does best with some fertilizer, but don't overdo it. I usually apply a slow-release fertilizer when planting and follow up with monthly applications of a liquid fertilizer such as Miracle-Gro. If you want to go organic, then you can just use a mixture of good potting soil mixed with compost.
Now some of you may have had the experience of growing beautiful vinca one year and the next year; you have a terrible time with them. Shortly after planting you notice your vinca beginning to wilt, and no amount of water seems to help.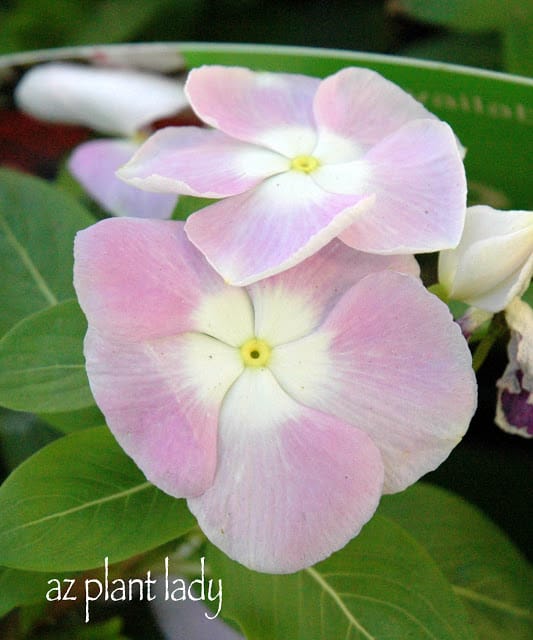 Has this happened to you? Extra water will not help because the vinca is suffering from a case of 'Vinca Wilt'. This is not the scientific term, but for those of you who like long scientific names, your vinca is likely the victim of a Phytophthora fungus, which affects the roots, preventing them from absorbing water – hence the dried out look of the vinca.
This fungus lives in the soil and infects the roots, causing them to rot. It loves moist conditions, and so more water hastens the demise of vinca.
So, what can you do? The fungal spores can last for months or even years in the soil. You can usually rely on one good year of vinca growth, but then the spores start to multiply, and by the next year, they begin to affect your new plants.
I recommend using vinca for one year and then use something different the next three years. Of course, you can remove all the soil from your containers and sterilize the inside with a bleach water mixture and then add new soil, which can work for a few containers at home, but it is not cost-effective in a larger setting. For me, it is not worth it either, because there are so many other beautiful summer annuals that you can use.
I hope this solves any mystery surrounding vinca. They are beautiful and well worth growing – for a year at least.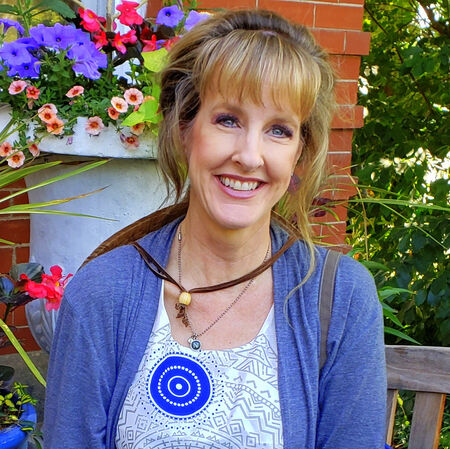 Noelle Johnson, aka, 'AZ Plant Lady' is a author, horticulturist, and landscape consultant who helps people learn how to create, grow, and maintain beautiful desert gardens that thrive in a hot, dry climate. She does this through her
consulting services
, her online class
Desert Gardening 101
, and her monthly membership club,
Through the Garden Gate
. As she likes to tell desert-dwellers, "Gardening in the desert isn't hard, but it is different."
https://www.azplantlady.com/wp-content/uploads/2010/05/Coral-Vinca.jpg
596
640
arizonaplantlady@gmail.com
http://www.azplantlady.com/wp-content/uploads/2018/10/favicon.png
arizonaplantlady@gmail.com
2010-05-08 17:39:00
2021-02-24 07:47:46
Very, Vibrant Vinca…