A Special Gift of Service…..
Some of you may remember my mentioning that my father-in-law is suffering from ALS (Lou Gehrig's Disease). The type that he has is very fast moving and in the eight months since he was diagnosed, he can no longer talk, has difficulty walking, has a stomach tube since he can't eat, he cannot dress himself or even take care of some of his most basic needs.
It has been such a fast progression and we can see differences from week to week. My father-in-law is a very strong person and is a wonderful example for all of us as he bears this incredible burden gracefully.


As Father's Day approached this year, we wondered how should we celebrate it with him? Our normal celebrations in the past included lots of delicious food…..not such a good idea when you cannot eat.


The next idea that we had was maybe having us all go to a movie together. A couple of hours escaping the grim reality of day to day living might be something that he would like.


In the end, my father-in-law asked us all to come over and help with some projects around the house that he can no longer do. My mother-in-law is very busy taking care of his needs and her normally spotless house needed some attention as well.


So, we all headed on over. The kids were put in charge of dusting and cleaning the baseboards. My husband and brother-in-law got busy fixing some things around the house and changing the air-conditioning filters. My sister-in-law helped with the cleaning.
Now, what did I do? I was in charge of planting flowers and pruning. My father-in-law always has a beautiful display of seasonal annual flowers. But he can no longer hold things in his hands easily and his strength is rapidly weakening. So, I was more than happy to step in.
My mother-in-law had already removed most of the cool-season annuals.
There is nothing I like more then a blank canvas.
The flowers that they selected were red and white Vinca. Now, my mother-in-law kept saying that I had the worst job because I had to work outside in the heat. She kept coming outside to offer me water.
But, I was really enjoying my job.
You see, in my past jobs as a horticulturist, I was used to planting hundreds of flowering annuals every season. I always enjoyed doing it and to be honest, I could probably do it in my sleep.
Do you have something that you are good at doing? Now I am the first to admit that there a lot of things that I am not particularly good at. But, planting is one thing that I do well and quickly (I really don't like spending more time in the hot sun then I have to 😉
I enjoyed planting these flowers and it brought back memories of my past work experience. Nowadays, I only plant annuals in my containers at home.
My father-in-law and I share a love for gardening. But, our styles are very different. While we both love many of the same plants – his style is very formal and structured while mine is the exact opposite – I like natural shapes and textures.
In fact, my garden can sometimes be a bit overgrown because I love how my shrubs look when in flower and I abhor pruning them off. My garden can also be a bit messy for some. I think that fallen flowers look beautiful on the ground, while others use leaf-blowers and even a vacuum to suck up every stray leaf and flower.
I must admit, that I was very nervous about cleaning up everything afterward. I wanted to make sure that my completed job was nice and clean.
My father-in-law was very happy with his new flowers and was so grateful for all of the work that we all did for him on Father's Day.
This Father's Day was very bittersweet for me. You see, I lost my own father 4 years ago and my father-in-law has become even more special to me. Sadly, we do not know if my father-in-law will be here next year for Father's Day.
I am so grateful that I had a very special dad and that I have a wonderful father-in-law.
Summer Pruning and a 'Substitute' Gardener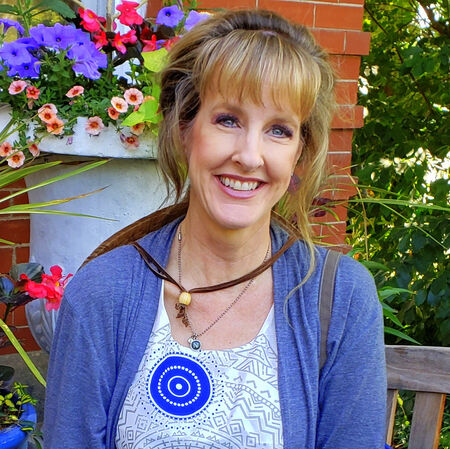 Noelle Johnson, aka, 'AZ Plant Lady' is a author, horticulturist, and landscape consultant who helps people learn how to create, grow, and maintain beautiful desert gardens that thrive in a hot, dry climate. She does this through her
consulting services
, her online class
Desert Gardening 101
, and her monthly membership club,
Through the Garden Gate
. As she likes to tell desert-dwellers, "Gardening in the desert isn't hard, but it is different."
https://www.azplantlady.com/wp-content/uploads/2011/06/1467.jpg
520
640
arizonaplantlady@gmail.com
http://www.azplantlady.com/wp-content/uploads/2018/10/favicon.png
arizonaplantlady@gmail.com
2011-06-20 12:33:00
2021-02-14 02:28:05
A Special Gift of Service…..