Saturday at the Farmer's Market
I am almost ashamed to admit this to you, but if you have been reading my blog for any length of time – you know that I am far from perfect. So here it is…..until a few weeks ago, I had never visited our local farmer's market.
So, what's the big deal about it? Well, for a plant lady who loves growing her own vegetables and supporting local vendors, a farmer's market should be an event that is attended frequently.

It actually took my mother coming over to take me and my two youngest kids, Gracie and Kai, with a promise of lunch afterward that got me out of the house on a Saturday morning.
Once we started walking around, all I could think of is why on earth I hadn't started going sooner. There was so much to look at and admire.
Don't these look delicious?
You know what? I like to see what others grow in their vegetable gardens and am often inspired to try some of them in my own.
I just love how wonderful my vegetables taste when I pick them from my garden. Well, if you don't grow your own, support local farmers who have their produce available.
Isn't it amazing how many different kinds of honey that are available?
My favorite is honey made from bees that pollinate orange blossoms 🙂
How about buying some fresh baked bread to go with your honey?
Ask any of my friends or family members and you will soon discover that my favorite food in the whole world is….bread. Add some real butter and it is pure heaven.
One of the best things about going places with grandma is that she likes to buy treats for her grandkids.
This day, Gracie and Kai were treated to chocolate ice cream.
Many vendors sold harvested vegetables, flowers, tomato plants and the little boy on the left was selling little offshoots of Aloe vera for $1. I dare anyone to pass him by without buying one 😉
Besides bread, I also love pasta. Here were many different varieties that created their own sauce when cooked. My mother bought some.
As we continued to walk through the market, my son noticed this sign. He pulled out what was left of his allowance and begged to go in. So I stayed with him while Gracie went on with my mother.
The petting zoo had goats, rabbits, chickens and…
piglets, which were hard to catch.
A Southwest farmer's market isn't complete without a variety of salsa. I didn't buy any since I like to make my own, but it did look delicious.
I loved this little stand which had a variety of simple bouquets.
I love how you can find unusual products. My son, who loves candy, was dying to buy this candy flavored popcorn, but he didn't have enough allowance with him.
I love the large variety of food that is available. Believe it or not, I passed it up because I knew we were going out to lunch afterward. But I must admit that I did help the kids finish their ice cream 😉
Since I am really getting into growing my own tomatoes at home, I was very interested in seeing the different varieties available here.
As you can see, we had a great time and met some very nice people who were selling their goods.
You know what? A farmer's market is a great place to find gifts.
How about some regional honey or spicy salsa?
You could buy a pretty little bouquet for that special someone.
Hungry for dinner? Fresh baked bread or flavored pasta may be just what you need.
I did buy something that day. It was a $1 packet of hollyhock seeds, which I plan on planting in my garden this fall.
So what are you waiting for? There is sure to be a farmer's market close to you. Bring your kids along with you. It can be quite an educational experience for them.
********************************
For those of you who live in the east valley of the Phoenix metro area, information on the local farmer's market can be found here.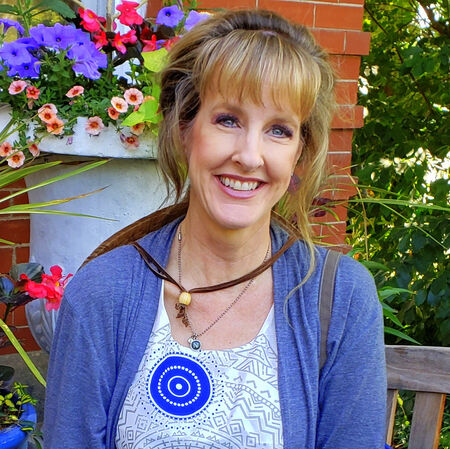 Noelle Johnson, aka, 'AZ Plant Lady' is a author, horticulturist, and landscape consultant who helps people learn how to create, grow, and maintain beautiful desert gardens that thrive in a hot, dry climate. She does this through her
consulting services
, her online class
Desert Gardening 101
, and her monthly membership club,
Through the Garden Gate
. As she likes to tell desert-dwellers, "Gardening in the desert isn't hard, but it is different."
https://www.azplantlady.com/wp-content/uploads/2011/06/1084.jpg
428
640
arizonaplantlady@gmail.com
http://www.azplantlady.com/wp-content/uploads/2018/10/favicon.png
arizonaplantlady@gmail.com
2011-06-22 12:22:00
2021-02-14 02:16:54
Saturday at the Farmer's Market