During the summer months, I enjoy spending time in my garden in the evenings, just as dusk settles in. I love the warm dry heat, without the bright sun beating down on me. I like how the light from the setting sun brings a new dimension to the garden.
Garden in Evenings
One of my 'Desert Museum' Palo Verde trees is a late bloomer and is still in full flower, which this bee is taking full advantage of. I love how the sunlight shines through it's delicate yellow petals.
My attention is drawn to another one of my favorite trees, my Palo Blanco (Acacia willardiana). The common name, translated into English means 'white stick', which refers to the white trunk. I have three of these trees and I walked over to see the delicate foliage and seed pods.
While I was standing there, my attention was captured by what was going on higher up in the tree. There were two hummingbirds enjoying the setting sun, just as I was.
Garden in Evenings
I couldn't believe how close I was and they were aware of my presence, but I think that they were so focused on each other, they could care less about a human standing nearby.
Because of the lighting, I could not tell what color they were to identify what species they were. I would make a guess that they were Anna's though. I am sure they are a mating pair. I wonder where they have built their nest? I will have to keep my eyes open.
I have never photographed two hummingbirds together and was so excited – I could hardly believe my luck in getting a picture of them. On my way back through the garden, my attention was captured by the last bloom of my English Rose, Abraham Darby. I say that it is the last bloom, because it will not produce more roses until late September, when the summer heat begins to abate.
The bloom was quite small, but lovely just the same. **The heat of summer causes the rose blooms to open too rapidly, before the petals have fully formed.
Before, I went back inside, I went to see how much larger our pumpkin has grown. We have had so much fun growing pumpkins, even though it will be ready far before October. But, my kids wanted to try growing them early, and they are having so much fun seeing how quickly it has grown. You can read more about our 'escaped pumpkin' here if you like.
Here is what our pumpkin looked like one week ago…
And here is what 7 days of growth looks like….
Isn't it amazing? We are so proud of our little 'escaped' pumpkin.
As I prepared to go inside, I noticed that one of our sunflowers is beginning to open.
It's face points east, ready to welcome the start of a new day.
Have a wonderful weekend, everyone!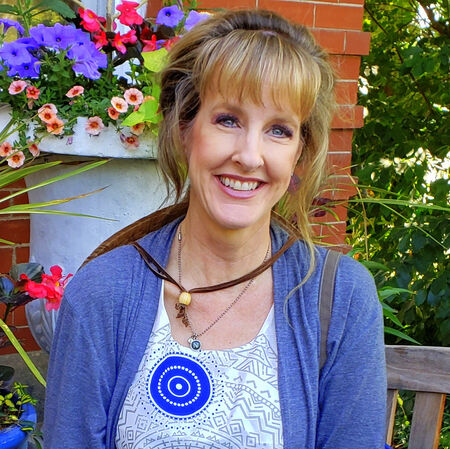 Noelle Johnson, aka, 'AZ Plant Lady' is a author, horticulturist, and landscape consultant who helps people learn how to create, grow, and maintain beautiful desert gardens that thrive in a hot, dry climate. She does this through her
consulting services
, her online class
Desert Gardening 101
, and her monthly membership club,
Through the Garden Gate
. As she likes to tell desert-dwellers, "Gardening in the desert isn't hard, but it is different."
https://www.azplantlady.com/wp-content/uploads/2010/06/DSC_0063.jpg
640
426
arizonaplantlady@gmail.com
http://www.azplantlady.com/wp-content/uploads/2018/10/favicon.png
arizonaplantlady@gmail.com
2010-06-26 13:00:00
2021-02-22 09:17:50
Evening In The Garden….