Unrequited Love In The Garden….
Do you have a plant that you would love to grow in your garden? You close your eyes and you can just imagine how beautiful it would look and exactly where you would plant it.
Then, you open your eyes and look out into your garden and sadly, that plant is no where to be seen. Okay, I don't mean to get all melancholy on you. But, is there a plant that you just love, but cannot grow because you live in the wrong climate? A plant, which despite all the tweaking you try to do to the environment in the garden, your much loved plant will just not grow?
Well, I have a plant that I love that does not grow well in our desert climate. Sure, you can see it being sold from time to time at the local big box store…..but we all know that just because a plant is sold at one of these stores, does NOT mean that they will survive long once planted.
My much loved plant that I cannot grow is Hydrangea…
Hydrangea Shrub
These hydrangea were growing in the garden of noted author C.S. Lewis. We visited his home and garden in Oxford, England in 2003.
When my parents lived in Southern California, they had a huge hydrangea shrub. I remember visiting them and seeing it absolutely covered in pink blossoms. **Hydrangea blooms turn pink in alkaline soils and more bluish in acidic soils.
Now, I am generally not a complainer by nature. I am amazed at how many different plants that I can grow in our semi-tropical, desert climate; a myriad of fruit trees, pine trees, palms, tulips, daffodils, iris, vegetables, as well as dozens of tropical plants. And so, I will continue to be happy with the wide variety of what I can grow while I enjoy hydrangeas through pictures.
Now, I am wondering…..are there any plants that you wished you could grow, but cannot due to your climate? Even if you just love your garden as it is, is there one plant you would include if it would grow where you live?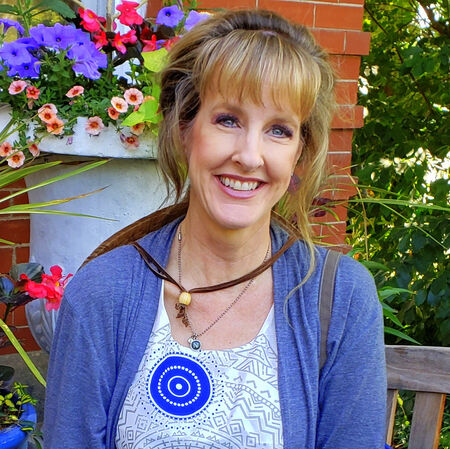 Noelle Johnson, aka, 'AZ Plant Lady' is a author, horticulturist, and landscape consultant who helps people learn how to create, grow, and maintain beautiful desert gardens that thrive in a hot, dry climate. She does this through her
consulting services
, her online class
Desert Gardening 101
, and her monthly membership club,
Through the Garden Gate
. As she likes to tell desert-dwellers, "Gardening in the desert isn't hard, but it is different."
https://www.azplantlady.com/wp-content/uploads/2010/06/Hydrangea.jpg
480
640
arizonaplantlady@gmail.com
http://www.azplantlady.com/wp-content/uploads/2018/10/favicon.png
arizonaplantlady@gmail.com
2010-06-24 14:00:00
2021-02-22 09:37:15
Unrequited Love In The Garden….