A Harvest of Peaches and Jam….
For the past couple of weeks, I have been watching as the peaches began to ripen on the three peach trees on Double Farms. I was especially excited for them to ripen this year because my mother, Pastor Farmer, had promised to teach how to make peach jam.


Back in January, I helped prune these neglected peach trees with my brother-in-law, Farmer Dad and blogged about it – Three Neglected Peach Trees. As the tiny fruits started to form, my sister, Chicken Farmer, thinned out the peaches. The result was that the peaches this year were much larger.
My mother came over with a box filled to overflowing with peaches. You can see what was left when we were finished, above. I was also happy to have her come over to my house because we have been rather housebound while my son Kai is recuperating from hip surgery, and it was nice to have something fun to do.
My mother is no stranger to canning and making jams. She learned much of the process from her mother. But in today's age of technology, there is plenty of information online about how to make jam and we did get some great tips that way, which made the process even easier. We found great information online here.
I am a novice when it comes to canning and making jam, so I was anxious to learn. First we blanched the peaches (put them in boiling water for 30 seconds and then plunged them into ice water). It was very easy to remove the skins and then we cut them up into pieces.
One piece of modern equipment that we used that our grandmothers definitely did not have was a food processor to partially blend the cut peaches. My mother said that it worked much better then a potato masher which she had used previously.
My newly graduated daughter, Rachele, had some extra time on her hands and wanted to help. She poured the peaches into the pot, added lemon juice and pectin and got ready to cook them.
Her job was to constantly stir the peaches. A trick that my mother learned was to put a tablespoon of butter in the peaches, to reduce the foam and scum that floats to the top. It really worked. Then I added the sugar and we boiled the peaches for 1 minute on high heat.
The fragrance from the peaches was just delicious.


Now, came the technical part….putting the jam into the jars without contaminating them.
My mother bought a canning kit, which came with tongs for the jars, a funnel, a magnet and much more. She carefully measured the jam until it was within 1/4″ of the top. Then Rachele and I did the same.
I realize that I am not in any of these pictures, but I promise, that I was working hard too 🙂
Rachele carefully wiped the rims to make sure they were clean.
Okay, I think this is really cool. The canning kit included a magnet that you could use to take the lids out of the boiling water, which makes it even easier not to touch them or get your fingers burned.
We were almost done!
Voila!
All of the jars sealed perfectly. At this point, I was searching for the nearest loaf of bread so I could enjoy our new jam.
I had such a great time spending time with my mom and daughter and learning something new.
Now that I have had a lesson in making peach jam, I can hardly wait to make plum jam. They are almost ripe….
**You can learn how to can and make your own jam. The National Center for Home Food Preservation has a great website with step-by-step tutorials.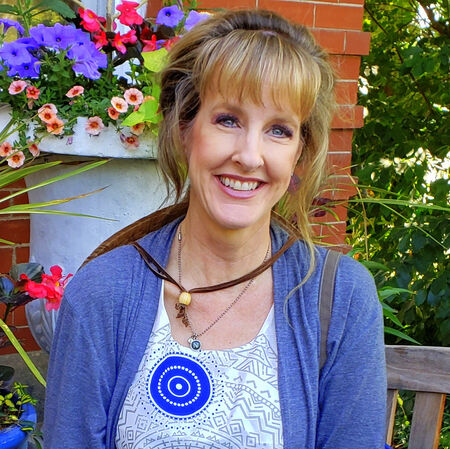 Noelle Johnson, aka, 'AZ Plant Lady' is a author, horticulturist, and landscape consultant who helps people learn how to create, grow, and maintain beautiful desert gardens that thrive in a hot, dry climate. She does this through her
consulting services
, her online class
Desert Gardening 101
, and her monthly membership club,
Through the Garden Gate
. As she likes to tell desert-dwellers, "Gardening in the desert isn't hard, but it is different."
https://www.azplantlady.com/wp-content/uploads/2010/06/DSC03390.jpg
640
480
arizonaplantlady@gmail.com
http://www.azplantlady.com/wp-content/uploads/2018/10/favicon.png
arizonaplantlady@gmail.com
2010-06-09 18:18:00
2021-02-22 10:33:24
A Harvest of Peaches and Jam….