Low Temps, June GBBD and Recovery
I have been enjoying the weather very much this June. Now for those of you who do not live in the desert, this is not a 'normal' statement. June is a month that is spent indoors, hibernating with the air-conditioning and looking outside at the garden.
But, we have had a cooler then normal June so far. Saturday's temperature was 17 degrees below normal. I was looking forward to this day because I had planned to spend time pruning and weeding. As I worked outside, the breeze felt cool…..again, NOT normal for this time of year.

Today, the temperatures are about normal for this time of year and I did venture outside to get some work done in my vegetable garden, but once the clock hits 10:00, I tend to go back inside.
Even though it is hot outside in June, there is a riot of color in the garden. This is normal for this time of year. So, many desert residents spend their time indoors, viewing the beauty of their gardens through the windows 🙂
Color in the Garden ;This is my first time growing sunflowers. They look so pretty in my vegetable garden.
Color in the Garden, My Bougainvillea is absolutely glorious this time of year.
Pink Bower Vine lines the front entry to my house. They thrive in the afternoon sun.
Gold Lantana also lines the walk up to my front entry. I love their bright blooms.
Warm summer temperatures are perfect for my Texas Sage shrubs.Their purple blooms will come and go through the fall months.
Orange Jubilee takes center stage in my side yard. I love the lush green foliage, but the flowers are my favorite part.
A relative of Orange Jubilee, is my Yellow Bells shrub. It is covered in yellow blossoms, which brighten an otherwise boring expanse of a brick wall.
My last submission, Radiation Lantana.Blooms appear March through November…..I am so blessed!
Please visit May Dream Gardens for more GBBD posts. I love seeing what is blooming around the world.
On another note, life since my son's surgery has been busier then usual. Whereas I used to blog 6 times a week, I now feel accomplished if I write 3. But, I don't feel too badly about it. I am enjoying my time with my son, who is wheelchair bound for at least 3 more weeks.
We play cards, watch movies, read books together. He also has fun playing with his army men, Wii, his Legos and reading books on his own. We suffered a little bit of a setback yesterday. Kai was signed up for our church's Vacation Bible School this week and my husband went with him to help out. Unfortunately, there was too much physical activity that Kai could not participate in and he was often left on the sidelines. He hip was also bothering him with the extra activities that he could participate in, so we spoke to him and agreed to not continue with VBS this year.
The great news is that Kai will start physical therapy in 3 weeks, which means that he can start putting weight on his leg 🙂 Right now though, we are busy keeping him happy when all he can do is sit and lie down.
I am so thankful for the comments that I continue to receive. I apologize that I have not had the time to respond as much as I would like too. But, I am trying my best to carve out a little time each day to visit all of you and leave a little note 🙂
June Days….Dry Grass, Sprinklers and a Harvest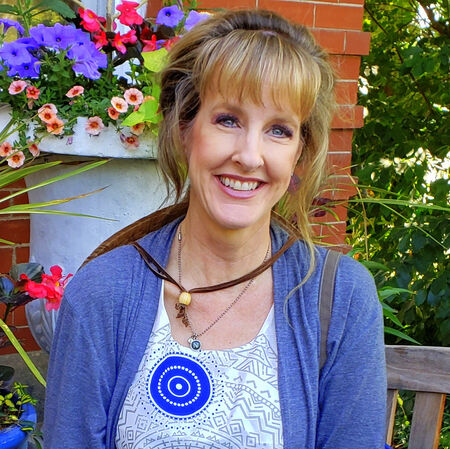 Noelle Johnson, aka, 'AZ Plant Lady' is a author, horticulturist, and landscape consultant who helps people learn how to create, grow, and maintain beautiful desert gardens that thrive in a hot, dry climate. She does this through her
consulting services
, her online class
Desert Gardening 101
, and her monthly membership club,
Through the Garden Gate
. As she likes to tell desert-dwellers, "Gardening in the desert isn't hard, but it is different."
https://www.azplantlady.com/wp-content/uploads/2010/06/Opened-Sunflower.jpg
640
515
arizonaplantlady@gmail.com
http://www.azplantlady.com/wp-content/uploads/2018/10/favicon.png
arizonaplantlady@gmail.com
2010-06-15 19:53:00
2021-02-22 10:02:54
Low Temps, June GBBD and Recovery