Some of you may remember that we planted our first family vegetable garden this spring. The kids and I have had a great time planting the seeds, seeing the grow into full grown vegetables. We harvested corn a couple of weeks ago and are picking cherry tomatoes daily.
Now, because this is our first garden, we have encountered some surprises. In the spring, when we first planned on what we wanted to grow, we decided to plant some pumpkin seeds and even though it was too early to plant them (they would be ripe way before the fall). But, the kids were so excited to be able to grow them that we went ahead….we could always plant some later in time to harvest them in the fall.
Family Vegetable Garden
What we did not expect is how big the pumpkin plants have become. We only kept 3 plants, although all the seeds we planted germinated.
The problem is that one or two pumpkin plants have escaped the confines of our vegetable garden….
Now, I don't think growing on the top of gravel is ideal, but the pumpkin plant(s) seems to like it….
Actually, they seem to love it better outside of the garden. About 1/3 is inside of the garden and the rest is growing outside.
A couple of weeks ago, they began to flower and I was thrilled to discover a baby pumpkin starting to form.
Guess where it is growing?
Yep….right outside of the vegetable garden, nestled in dropped Bougainvillea and Palo Verde petals.
It is growing daily and we are so excited to have a fully ripe pumpkin in July or August.
Did I mention that I always tell clients and friends to "Do as I say, not as I do in the garden?"
Have a wonderful weekend everyone!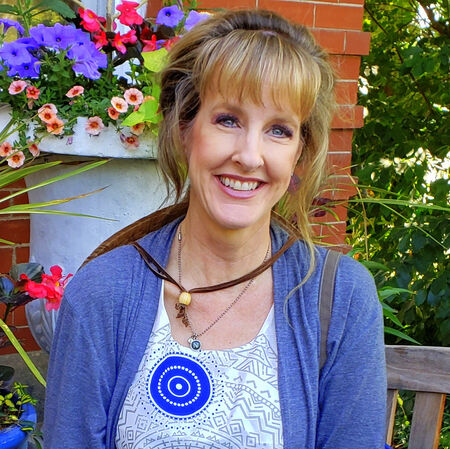 Noelle Johnson, aka, 'AZ Plant Lady' is a author, horticulturist, and landscape consultant who helps people learn how to create, grow, and maintain beautiful desert gardens that thrive in a hot, dry climate. She does this through her
consulting services
, her online class
Desert Gardening 101
, and her monthly membership club,
Through the Garden Gate
. As she likes to tell desert-dwellers, "Gardening in the desert isn't hard, but it is different."
https://www.azplantlady.com/wp-content/uploads/2010/06/DSC_002220-1.jpg
576
640
arizonaplantlady@gmail.com
http://www.azplantlady.com/wp-content/uploads/2018/10/favicon.png
arizonaplantlady@gmail.com
2010-06-18 18:43:00
2021-02-22 09:52:25
Escapee From The Garden…