What Is Wrong With This Picture?
Can you figure out what is wrong with this picture?
I can see two things. First of all, my son is holding a pumpkin from our vegetable garden in July. Definitely not the normal time of year for seeing kids with pumpkins.
The second thing wrong with this photo is that my son is in a wheelchair. He needs the wheelchair as he recovers from hip surgery. We go back to the doctor this week and Kai will hopefully be able to stand up and start physical therapy and get out of that wheelchair. I don't mean to complain about the wheelchair…it has made our lives much easier and Kai can really get around very well in it, but I yearn for the day when he will be able to run around again. You can read more about Kai's story here if you like.
Once Kai can stand and walk, he no longer will rely on us to carry him – I actually threw my back out last week picking him up and still cannot pick him up. We are looking forward to his doctor saying that he can walk again 🙂
Okay, back to the pumpkin….a few weeks ago, I wrote about "An Escapee From The Garden" which featured our pumpkin plant that decided to grow outside of our garden.
Back in March, my daughter, Gracie planted the seeds….
They took about 7 days to germinate and then quickly began to grow. *Now, we realized that the time to plant pumpkins for the fall is in June, but the kids really wanted to plant pumpkins early, and so we did 🙂
Being rather new to vegetable gardening, we did not realize how large the pumpkin plants would spread. Pretty soon one of our plants decided to venture outside of the garden…
Shortly afterward, we noticed a little pumpkin forming – outside of the garden, of course.
It grew quite quickly…
This morning, I stepped out into the garden and this is what I found…
And so, we are probably the only people in Arizona who have a pumpkin gracing the top of their kitchen table in the month of July.
We planted new pumpkin seeds this month in hopes of getting pumpkins in time for fall.
On my way back inside from the garden, I noticed another escapee from the garden…
Our watermelon plant decided to copy the pumpkin plant. Next month may bring watermelons forming outside of the vegetable garden as well. Oh well, we have plans to expand our garden this fall 🙂
I hope you all had a wonderful 4th of July celebration!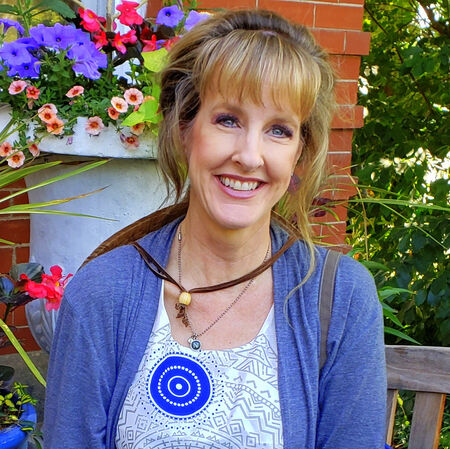 Noelle Johnson, aka, 'AZ Plant Lady' is a author, horticulturist, and landscape consultant who helps people learn how to create, grow, and maintain beautiful desert gardens that thrive in a hot, dry climate. She does this through her
consulting services
, her online class
Desert Gardening 101
, and her monthly membership club,
Through the Garden Gate
. As she likes to tell desert-dwellers, "Gardening in the desert isn't hard, but it is different."
https://www.azplantlady.com/wp-content/uploads/2010/07/DSC_0026.jpg
640
541
arizonaplantlady@gmail.com
http://www.azplantlady.com/wp-content/uploads/2018/10/favicon.png
arizonaplantlady@gmail.com
2010-07-05 20:29:00
2021-02-22 07:40:47
What Is Wrong With This Picture?