Sodapop and the "Un" Forbidden Fruit
This is the conclusion to a story that I wrote back in January about a dog and her battle with 'forbidden fruit'.
Sodapop, who belongs to my youngest sister, Chicken Farmer, and her family – is the main character of this story. Sodapop is the daughter of my dog, Missy (that really has nothing to do with the story, however).
The 'forbidden fruit' for Sodapop was an apple. However, it was not your ordinary apple….it was an old, shriveled up apple hanging on the top of an apple tree.
We weren't sure what it is about this shriveled apple that made her want it so badly. But most likely, it probably because it was out of her reach and that is what drove her crazy….
She was sorely tempted by the sight of the dried up apple and she did her best to reach it, jumping as high as she could, breaking small branches in the process.
As if one forbidden fruit was not enough….there were more hanging in the tree, taunting her.
But try as she might, all she ended up with were small apple branches for all her troubles.
It was small compensation for a lot of work….
*FAST FORWARD TO SUMMERTIME*
Now it is summer and the apple trees are now laden with delicious apples. Now Sodapop has more apples then she knows what to do with. First, she enjoyed eating the apples hanging on the lower branches of the apple trees.
However, now that most of the lower apples have either been eaten by her or picked by the residents of Double S Farms, Sodapop has had to content herself with eating the apples that have fallen from the tree….
I wonder if 'forbidden' apples taste better then 'unforbidden' apples?
**UPDATE – We recently learned that eating too many apples can be dangerous for dogs because their seeds contain small amounts of cyanide. So, the apple trees will soon be fenced off to keep the dogs out.**
I hope you are all having a great week so far. We are hoping for a start to our summer rainy season later this week and are keeping our fingers crossed 🙂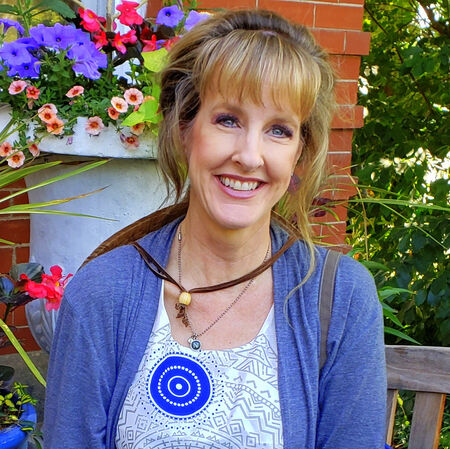 Noelle Johnson, aka, 'AZ Plant Lady' is a author, horticulturist, and landscape consultant who helps people learn how to create, grow, and maintain beautiful desert gardens that thrive in a hot, dry climate. She does this through her
consulting services
, her online class
Desert Gardening 101
, and her monthly membership club,
Through the Garden Gate
. As she likes to tell desert-dwellers, "Gardening in the desert isn't hard, but it is different."
https://www.azplantlady.com/wp-content/uploads/2010/07/DSC02997.jpg
640
407
arizonaplantlady@gmail.com
http://www.azplantlady.com/wp-content/uploads/2018/10/favicon.png
arizonaplantlady@gmail.com
2010-07-07 17:30:00
2021-02-22 07:34:33
Sodapop and the "Un" Forbidden Fruit