A Bushel of Apples, a Pinch of Sugar and a Handful of Teenagers
Apple harvest time starts early in the desert Southwest. In my low desert garden, it arrives precisely in the first half of June.
As I mentioned in my earlier post, this year's apple harvest was to be a special one because for the first time, my own apple trees would provide a sufficient harvest without us having to pick the trees on the family farm.
On a bright and sunny June morning, I headed out into the potager (my kitchen garden) along with four teenagers and a 3-year old to pick apples.
We harvested 4 large bags full of sweet, tart apples from my 'Anna' and 'Dorsett Golden' apple trees, which are the verities that do best in hot, desert climates.  
So, what did we plan on doing with all these apples?
Well, besides eating them raw, the plan was to make an apple pie with a cinnamon sugar crust, apple chips and applesauce.
Now, you may think that making an apple pie would be the last thing that a teenager would want to do. But, my kids along with my niece, look forward to this day every year.
I make one pie a year, so we make an occasion of it.
Before we get any further, I'd like to tell you about the participants in today's apple adventure.
Ruthie – my 17-year old daughter
Gracie – my 13-year old daughter
Sofie – my 16-year old niece
Gracie C. – 17-year old friend of my daughter
Lily – my 3-year old granddaughter
While Ruthie and Sofie were peeling apples, Gracie C. worked on thinly slicing the apples.
Lily and Gracie had fun watching the peeling and slicing and were waiting patiently for their turn to help.
Lily's job was to help mix the apple slices in a bowl filled with water with some lemon juice to keep the apples from browning.
Once the apples were ready, we made the pie crust. I use a mixture of both butter and vegetable shortening in my pie crust.
I taught the girls how to make a decorative pie crust edge using their fingers.
This may have been their favorite part.
To add an extra special touch to the pie, we brushed it with egg wash and then sprinkled cinnamon sugar on the top.
Here is the finished product, ready to bake in the oven.
*I'd like to note that I do not claim to be a professional food photographer like my sister. I use no special lighting and didn't take the time to clean the counter before taking the photo 🙂
The kids had so much fun making the pie and couldn't wait to eat it once it we took it out of the oven, which explains why I have no 'after' photos of our pie!
Now that our annual pie was finished, we got to work on our second apple recipe – Cinnamon Sugar Apple Chips.
Apple chips are ridiculously easy to make and they are addictive!
All you need to do is to slice them very thinly – a mandolin works great, if you have one. There is no need to peel or core the apples, which makes this an easy recipe – simply remove any stray seeds from the slices.
Lay the apple slices on a cookie sheet lined with a silicone baking mat or parchment paper.
Lily had fun with the apple slices with holes in the center.
We sprinkled the apples with cinnamon sugar, but this an optional step – you don't have to add any cinnamon sugar.
Bake the apples in a 200 degree F oven for 1 hour and then turn the apple slices over and bake for another hour.
The apples should be crispy and melt in your mouth. A word of caution – they won't last long!
***********************
While this photo protrays three normal teenage girls, their story is anything but average.
Their story together began years ago, before they were adopted and came to the U.S.
All of these girls grew up together in an orphanage in China. They formed deep bonds with each other and became each other's family in the absence of parents. They often referred to themselves as "orphanage sisters".
Unlike many adoptions, the girls waited until they were older to be adopted. Sofie and Gracie C. were adopted in 2006 and Ruthie in 2007.
Along with several other "orphanage sisters", who were also adopted, we had a reunion several years ago in Colorado and since then, both the parents and kids have stayed in touch.
Gracie C. flew into town to visit with Ruthie and Sofie and it was so wonderful seeing them together again!
**You can read about our adoption journey to get Ruthie, here.**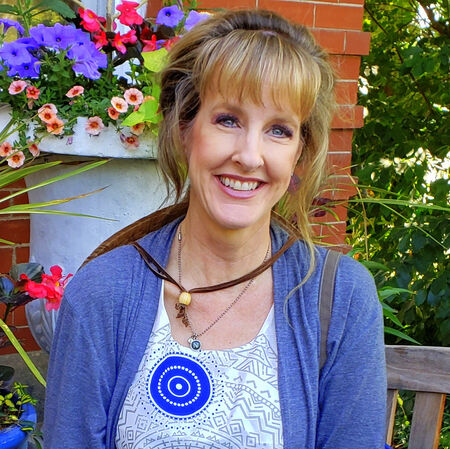 Noelle Johnson, aka, 'AZ Plant Lady' is a author, horticulturist, and landscape consultant who helps people learn how to create, grow, and maintain beautiful desert gardens that thrive in a hot, dry climate. She does this through her
consulting services
, her online class
Desert Gardening 101
, and her monthly membership club,
Through the Garden Gate
. As she likes to tell desert-dwellers, "Gardening in the desert isn't hard, but it is different."
https://www.azplantlady.com/wp-content/uploads/2015/06/anna_apple_tree.jpg
605
640
arizonaplantlady@gmail.com
http://www.azplantlady.com/wp-content/uploads/2018/10/favicon.png
arizonaplantlady@gmail.com
2015-06-29 21:15:00
2021-01-01 10:16:12
A Bushel of Apples, a Pinch of Sugar and a Handful of Teenagers