Do you have a memory tree? A tree planted in memory of a loved one? I would like to share with you my memory tree that I planted in honor of someone very special.
Desert Willow (Chilopsis linearis)
You may or may not have noticed in my previous posts that I mention my siblings, our families and my mother, Pastor Farmer. However, I have not mentioned my father before.
My dad was a very special man….not just to me, but to countless others. He was a great dad to me and my siblings, but he also dedicated his life to those children who did not have parents who could care for them.
Desert Willow in the park.
My father worked as a social worker in Los Angeles, working with teens in group homes and foster care. For many this can be a very difficult job, but to my dad, it was a very rewarding career. He loved nothing better then to help people.
Just over three years ago, my dad and mom took a huge step and moved to Arizona to be near me and my two siblings. Both my parents had just retired and had plans to enjoy their children, grandkids and travel.
Just three months later, on Memorial Day 2007, we were to spend the day at my parent's house for lunch. But when we arrived, my father had an earache and small fever and was in bed. A couple of hours later, he was incoherent and was rushed to the hospital. He was diagnosed with pneumococcal meningitis and never regained consciousness.
To say that we were reeling from the shock of his sudden death, is an understatement. But, we were so blessed to have him in our lives and the memories of him sustain us until we can be with him again in heaven.
Desert Willow tree at Scottsdale Civic Center.
One of my special memories of my dad, occurred when I was 12 years old. I was going through a very awkward period as many 12 year olds do. I was tallest in my class, had pimples, freckles and felt so ugly. But I remember my dad looking at me and telling me that I was beautiful. I didn't know how he could think that, but I knew he would never lie to me, and so I hung on to the fact that at least my dad thought I was beautiful.
After my dad's death, my mother divided my father's ashes between me and my siblings and I used some of mine around a tree that I had planted in his honor. It is a Desert Willow (Chilopsis linearis), which is one of my favorite desert trees.
Flowers from other Desert Willow trees in my garden.
I love the subtle scent of the leaves, but my favorite part is the beautiful flowers that occur spring through fall. As beautiful as this tree is when in bloom, it is entirely unremarkable in winter, when it sheds it's leaves.
Hardy to zone 7, this southwest native, does best with regular irrigation. I prefer training them as multi-trunk trees instead of a single (standard) trunk.
Of all my plants in my garden, this one is the most special to me because whenever I look upon it, I remember my dad.
This is the photo that I use for my google account. These are flowers from my Desert Willow Memory Tree.
Just three years ago, this week, my dad passed away. On the anniversary of his death, we were all gathered together to celebrate the graduation of my daughter, Rachele, from high school. Later this year, my brother and his wife will welcome twin boys into the world. It is wonderful to see how my dad's legacy lives on in both his kids and grandkids lives.
My Kids Brittney (her broken feet have finally healed), Rachele (our graduate), Jeff (my son-in-law), Ruthie Gracie & Kai
**I would like to thank you all for all of your supportive comments as my son Kai has been recovering from surgery. To be honest, I have been completely overwhelmed by your support and it has helped me through some difficult days. Kai is doing so much better that he is almost off of prescription medication for his pain. Of course, since he is feeling better, he wants to move into different rooms of the house, so my arm muscles are getting bigger due to my carrying him, which is easier then getting to the gym these days 😉
It will be Kai's turn in about 10 years…
I must admit, it feels great to slowly get back to our regular routine and I plan on posting regularly again 🙂
I hope you all have a great day!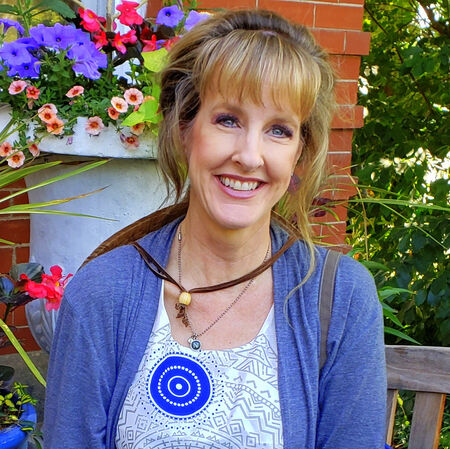 Noelle Johnson, aka, 'AZ Plant Lady' is a author, horticulturist, and landscape consultant who helps people learn how to create, grow, and maintain beautiful desert gardens that thrive in a hot, dry climate. She does this through her
consulting services
, her online class
Desert Gardening 101
, and her monthly membership club,
Through the Garden Gate
. As she likes to tell desert-dwellers, "Gardening in the desert isn't hard, but it is different."
https://www.azplantlady.com/wp-content/uploads/2010/06/DSC07637.jpg
480
640
arizonaplantlady@gmail.com
http://www.azplantlady.com/wp-content/uploads/2018/10/favicon.png
arizonaplantlady@gmail.com
2010-06-04 17:09:00
2021-02-22 11:13:54
A Memory Tree