Az Plant Lady's Southern Adventures
Well, I have almost recovered from our roadtrip to the east coast. The clothes have all been washed, my huge pile of mail is now gone and I am no longer waking up at 5 o'clock in the morning.
Our trip began by flying into Atlanta and renting a minivan before heading up to western North Carolina in the Blue Ridge Mountains.
I had never been to the South before and I was eager to explore. We started our journey in Murphy and drove to Asheville.
As we were driving through the Applachian Mountains, I was captivated by the gorgeous scenery. I also enjoyed seeing old, abandoned buildings being overtaken by trees and native vegetation. My head kept turning this way and that trying to take it all in, which was difficult because I was the one driving at this point 😉
The kids hanging out with their Grandma (Pastor Farmer) at the lake at Montreat, NC.
Normally when my husband and I are in the same vehicle, he is the one driving, but because my husband was already in North Carolina when we rented our minivan at the airport, he was not on the rental car contract. Normally, my husband is always the driver when we are together. He does not like to be the passenger. Are any of your husbands like that?
Now, that is not a reflection on my driving my husband says….I grew up in California and learned how to drive the freeways of Los Angeles and in the California mountains. I must admit that my husband was a great navigator while I drove as our roles were completely reversed. Thankfully for my husband's sake, we were able to add him as a driver to our rental car once we reached Greensboro, NC.
Our stay in Asheville was wonderful. The highlight was our trip to the local farmer's market. There were many items that were common to most farmer's markets….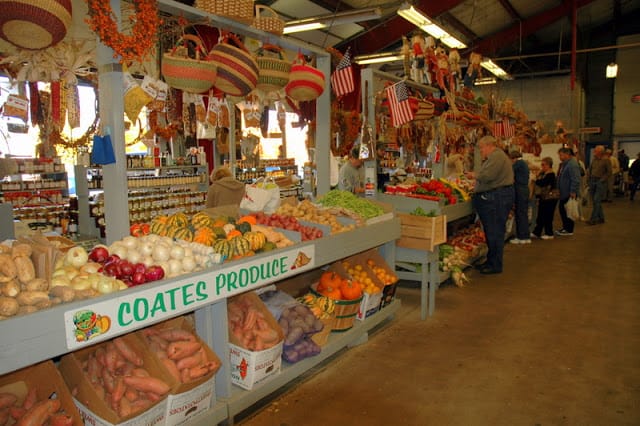 Local farmer's market
But, I was drawn to the unique items available…..
The mountain cabbage was huge, as were the tomatoes….
Last summer, I learned how make jam from my mother. My pantry is still stocked full of peach and plum jam from the trees of Double S Farms. I was anxious to see what type of preserves that the farmer's market would offer….
What I was not expecting was the unique and somewhat strange canned products that I would find.
Have any of you heard of scuppernong juice?
The names of some of the preserves were quite creative.
I told my son that I did not think that they used real toes in this jam;-)
We are working on getting my son to stop using his 'fake' smile when posing for photos 😉
Okay, peanuts are extremely popular in the South. They are offered everywhere. Now, I had never heard of boiled peanuts before, so we tried some….
Now, I hope that I do not offend anyone when I say that we really did not care for the boiled peanuts. They must be an acquired taste…
I loved these salad bowls. What a great idea for growing salad greens, especially if you do not have a lot of space.
Mexican Bush Sage (Salvia leucantha) looks beautiful, even in a drab container.
I love the colors of fall vegetables, don't you?
We had no idea what these scary looking pottery bottles were and asked the potter who made them. He told us that back in prohibition times that the locals would hide their liquor inside of these bottles from the authorities. Nowadays, he said that they use them to hide their liquor, not from the authorities, but from children. The scarier the container, the more kids will stay away from them.
We met a local musician at the farmer's market, selling his CD's and playing his coffee can fiddle. Yes….I did say a coffe can fiddle. It really sounded good.
I was curious to see if fried foods were really as popular in the South as people say. Well, I would definitely answer yes to that one. You can almost find anything fried, including pies.
We had a fabulous time at the farmer's market and got ready for the next leg of our journey which would take us on to Winston-Salem, North Carolina and then to Williamsburg, Virginia.
But, before we end our visit, I would like to share with you two of my favorite labeled products that we found at the market….
We bought a jar of this BBQ sauce for my in-laws. Doesn't it make you crave BBQ ribs?
That's right, they had moonshine jelly, made from white wine. I wish we had bought a jar 😉
Well after our farmer's market adventure, we got back on the road and onto our next destination….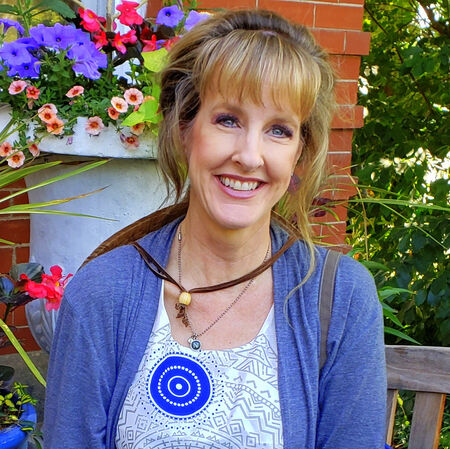 Noelle Johnson, aka, 'AZ Plant Lady' is a author, horticulturist, and landscape consultant who helps people learn how to create, grow, and maintain beautiful desert gardens that thrive in a hot, dry climate. She does this through her
consulting services
, her online class
Desert Gardening 101
, and her monthly membership club,
Through the Garden Gate
. As she likes to tell desert-dwellers, "Gardening in the desert isn't hard, but it is different."
https://www.azplantlady.com/wp-content/uploads/2010/10/DSC_0028.jpg
470
640
arizonaplantlady@gmail.com
http://www.azplantlady.com/wp-content/uploads/2018/10/favicon.png
arizonaplantlady@gmail.com
2010-10-30 19:13:00
2021-02-19 10:41:55
Az Plant Lady's Southern Adventures