Thanksgiving, The Aftermath and Salad?
I hope you all had a wonderful Thanksgiving. We had a great time with my in-laws, my brother and sister-in-law and my two new nephews. All in all, we had 18 people at our house.
I may have mentioned before that I am a planner. Whenever possible love to prepare ahead of time, so I had all the tables set the day before Thanksgiving.
I only use my grandmother's china once a year at Thanksgiving. Every time I use them, I get caught up in my memories of her. The kids created place cards using turkeys they made out of their handprints.
I like to collect things, (just like my mother). For example, I have a collection of refrigerator magnets from destinations around the world. I also have a dish collection…..my grandmother's china, my Irish pottery, my Polish pottery and a newer set from Holland. My dish collection actually quite useful at Thanksgiving because I have three tables to set.
Our dining room table is laid out with my Nicholas Mosse Irish Pottery. I collected the pieces of this beautiful pottery during two separate visits to Ireland when I was fortunate enough to visit the factory. I have also bought some pieces online as well.
The silverware on this table was given to me by my mother-in-law, which makes it extra special to me. I plan to give it to my future daughter-in-law someday, which is a long ways a way since Kai is only 8 years old.
Okay, no one likes to be seated at the kid's table, right? But, I decided to use a little psychology (it has been a very long time since I took it in college). Last year, we received a gift of a small set of dishes from Holland from some friends who live there. The plates are ringed with little pictures of Dutch houses.
Well, I thought they would work out great for the kid's table and I told Gracie and Kai that only the people who sit at the kid's table get to use the special dishes. I also put out two candlesticks with two led candle lights and told the kids that there table was the only one with candles. Well, they were just so excited about it and had to show everyone their special table.
My oldest daughter, Brittney, asked if she could co-host Thanksgiving with me. Well, of course I loved the idea because she is a great cook and I can always use more help in the kitchen.
Besides cooking, our morning was filled with watching the Thanksgiving Parade then football. Perusing the Black Friday ads and holding babies also filled our time 🙂
It is amazing at how quickly my brother has become a pro at handling babies. We all love any opportunity to hold the babies.
My son-in-law and daughter started planning their early morning shopping for the next day while the turkey was cooking.
Our turkey cooked more quickly then expected so we played a little catch-up while my father-in-law sliced up the turkey. My husband quickly made his delicious mashed potatoes.
My sister-in-law, Marisue, made sure the potatoes tasted just right.
Doesn't she look fantastic just after giving birth to twins 9 weeks ago? I still haven't lost all the weight from being pregnant 19 years ago 😉
Our Thanksgiving dinner was wonderful, especially because so many family members brought their special side dishes. I really like this newer tradition of ours so I can focus on making the turkey and mashed potatoes and stay relatively sane throughout the day.
Well, after a day full of delicious, high caloric food, I usually try to make myself feel better by preparing lighter fare over the next couple of days. And so salad was definitely on our dinner menu for the next day.
Do your kids like salad? It is not a favorite of my children. Sure they like it better then cooked squash and some other vegetables, but if they had a choice, they probably would not eat it. So whenever they ask what we are having for dinner, they try to mask their disappointment when I say "salad". Now I don't just serve lettuce….I add chicken, tomatoes, cucumbers, carrots, croutons and shredded cheese to the salad as well.
Each time I am preparing salad, the kids almost always ask if they can drown it in ranch dressing. I usually say no and make my homemade vinagrette the same way that my grandmother used to make it with a combination of apple cider vinegar, lemon juice, vegetable oil, sugar and salt.
Well, my kids have recently become very excited about eating salad. What caused this turnaround you may ask? Well, ever since we planted lettuce seeds this past September, the kids have eagerly waited to see the lettuce leaves grow larger and larger. To be honest, it was funny to have my kids wait impatiently for our lettuce to grow large enough to make a salad with.
Well, the day finally came and I ventured out into the garden to cut some lettuce…..
Now Tobey is not allowed in the vegetable garden which is why we have fence around it. He seems to think that when I open the fence that it is an invitation to come inside. I chased him right out 🙂
There is just something so rewarding about cutting your own lettuce and spinach green from your own garden instead of buying it in a bag at the grocery store, which is what I usually do.
The salad was delicious and the kids asked for seconds. Can you believe that? I was happy that the lettuce was not bitter, which can happen if you do not irrigate properly. So, our first experience with growing lettuce has been a success so far.
****I do hope you are enjoying this long holiday weekend with your family and friends****
As for me, today I will be busy decorating our house for Christmas. Did I mention that I also have a collection of Christmas tree decorations from places I have visited over the years? I know, I know – I am addicted to collecting, but I only have 4 different types of collections….so far 😉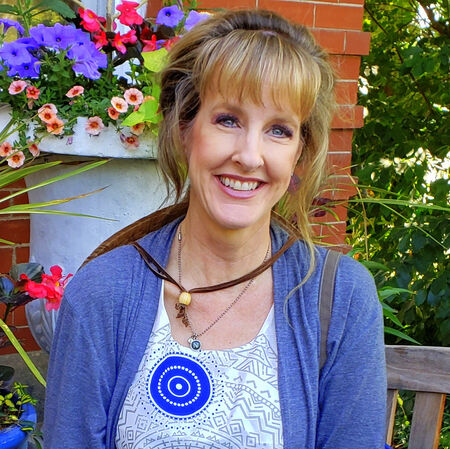 Noelle Johnson, aka, 'AZ Plant Lady' is a author, horticulturist, and landscape consultant who helps people learn how to create, grow, and maintain beautiful desert gardens that thrive in a hot, dry climate. She does this through her
consulting services
, her online class
Desert Gardening 101
, and her monthly membership club,
Through the Garden Gate
. As she likes to tell desert-dwellers, "Gardening in the desert isn't hard, but it is different."
https://www.azplantlady.com/wp-content/uploads/2010/11/DSC_0015.jpg
426
640
arizonaplantlady@gmail.com
http://www.azplantlady.com/wp-content/uploads/2018/10/favicon.png
arizonaplantlady@gmail.com
2010-11-27 19:09:00
2021-02-17 10:16:23
Thanksgiving, The Aftermath and Salad?