An Empty Linen Closet and Warm Plants
You would think that living in the larger Phoenix area means that we do not get cold weather. That is what I thought….before I moved here. I was surprised to find that we get quite a bit colder in the winter then Southern California where I grew up.
Well, the cold weather has certainly arrived at my house. Last night it dropped into the 20's with two more nights of the same temps to come.
I do like an excuse to pull out my big sweaters, but I must confess that I just love the comfort of wearing old jeans, slippers and a hooded sweatshirt around the house.
Right now in my closet, I have two sweatshirts….one from my first college, Westmont (they have some of the most beautiful landscaping). The other is my USC (University of Southern California) sweatshirt that my dad bought for me 4 years ago. I did not attend USC, but my dad did and he was a die hard SC fan until his death 3 years ago. I always feel closer to him whenever I put on my USC sweatshirt which is why I am wearing it now.
What I do not have in my closet is a ASU (Arizona State University) sweatshirt. It is kind of sad really…..I mean I graduated from ASU and it is only about 30 minutes from my home. **I think I need to add this to my Christmas list – what do you think about a zip-up sweatshirt with ASU across the front?
This morning as I drove through my neighborhood, I found an interesting assortment of items from my neighbor's linen closets decorating their front gardens.
Frost-Sensitive Plants
Most of us know what happens if you do not cover your frost-sensitive plants when temps dip into the lower 30's….they turn brown.
Bougainvillea and Lantana are some of the most common plants that will suffer from frost damage if not protected. To be honest, it is no big deal if you do not want to cover your plants. You just have to be okay with them looking crispy and brown until spring begins warmer temperatures.
Frost Damaged Lantana, north of Phoenix
Most years, I do not bother to cover my Lantana and I never cover my Bougainvillea and Yellow Bells shrubs. But for some reason, this year I decided that I did not want to look at brown Lantana and so I covered them.
I covered the parts of my Gold Lantana that are not protected by the overhang of my house. It is so nice to find a purpose for my mismatched towels in addition to using them for washing our cars.
Can you tell that I borrowed my son's old bedroom sheets as well? Kai had progressed from Superman sheets up to Transformers.
You will probably not be surprised to find that I have emptied much of my linen closet. I have not included photos of my other covered shrubs, where I even brought out some old blankets.
Ideally, you should take off the coverings in the morning and put back on in the evening, but I am too lazy to do that and it really doesn't hurt my plants to have them on for 2 – 3 days in a row. Any longer then that though, I take them off during the day. Phoenix averages 15 days of frost, but in outlying areas – including where I live, it can be more.
Right now, I like the idea of protecting my Lantana, but if we get a lot of freezing temps, I may give up and make my peace with having brown plants for a few months ;-).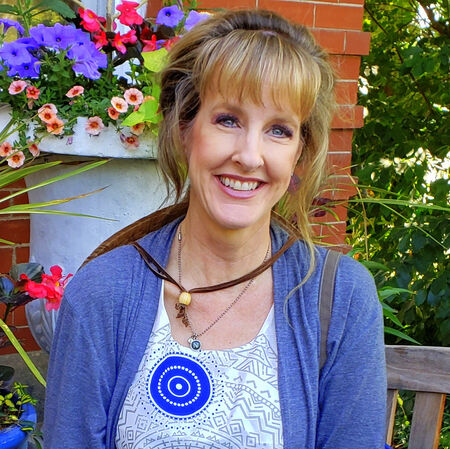 Noelle Johnson, aka, 'AZ Plant Lady' is a author, horticulturist, and landscape consultant who helps people learn how to create, grow, and maintain beautiful desert gardens that thrive in a hot, dry climate. She does this through her
consulting services
, her online class
Desert Gardening 101
, and her monthly membership club,
Through the Garden Gate
. As she likes to tell desert-dwellers, "Gardening in the desert isn't hard, but it is different."
https://www.azplantlady.com/wp-content/uploads/2010/11/Frost-Protection-4.jpg
444
640
arizonaplantlady@gmail.com
http://www.azplantlady.com/wp-content/uploads/2018/10/favicon.png
arizonaplantlady@gmail.com
2010-11-29 23:53:00
2021-02-17 09:38:59
An Empty Linen Closet and Warm Plants